We're Hiring: Coalition Manager – Project Play: Southeast Michigan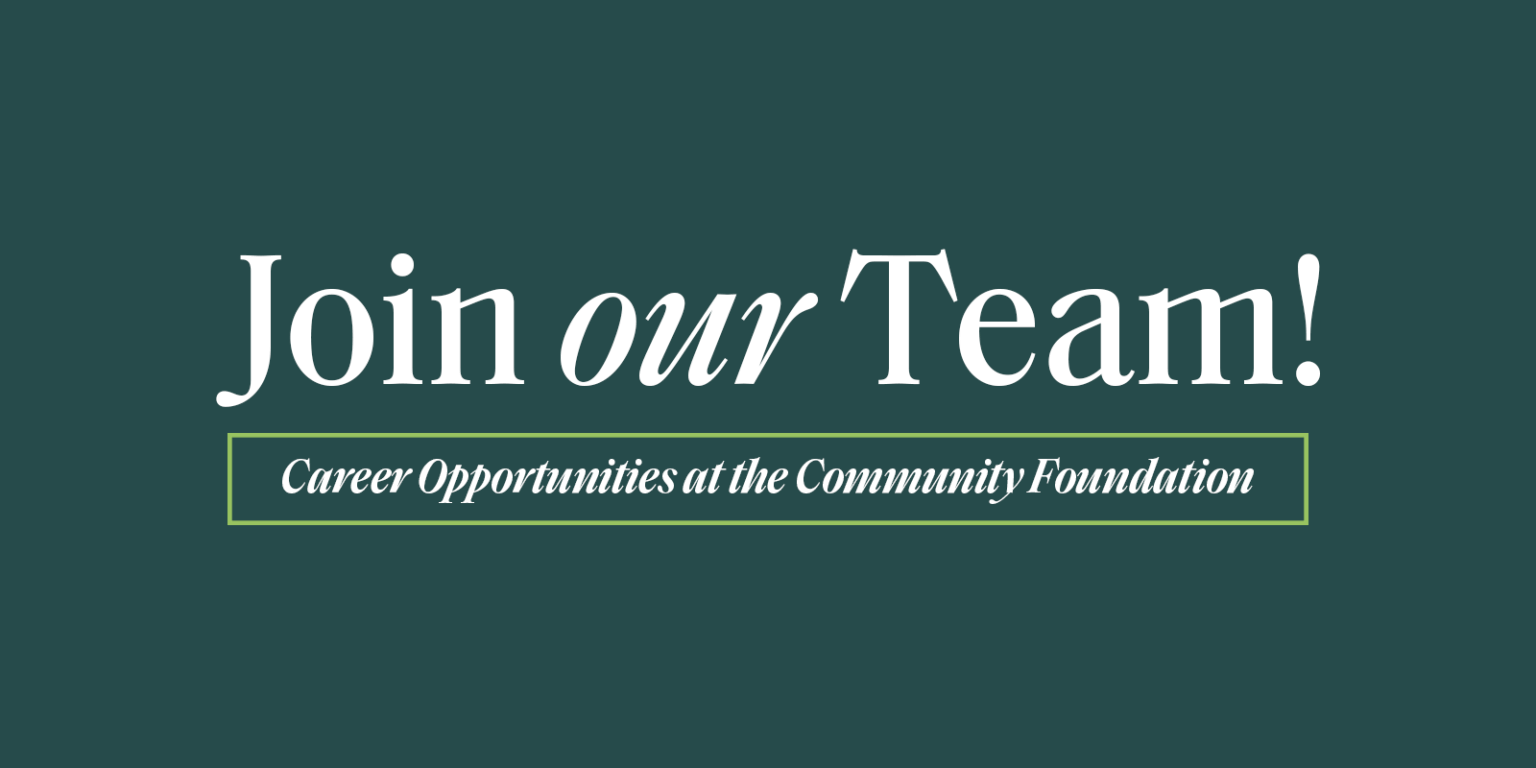 The Opportunity
Project Play: Southeast Michigan is building a community in which all children have the opportunity to be active in sports or recreation regardless of gender, race, zip code, or ability the Community Foundation for Southeast Michigan and the Ralph C. Wilson, Jr. Foundation, with technical support from The Aspen Institute Sports & Society Program, leads this collective impact initiative through cross-sector partnerships that engage public, private, and philanthropic institutions, as well as residents, in collective action.
This role is funded by the Ralph C. Wilson, Jr. Foundation through the end of 2024. As Project Play: Southeast Michigan continues its work, it is anticipated that the funding term will be extended.
The Community Foundation serves as a convener, co-creator, and administrative backbone organization for the initiative, working with the Aspen Institute and Ralph C. Wilson, Jr. Foundation to mobilize stakeholders and develop breakthrough initiatives. Initiative strategies focus on the Aspen Institute Project Play framework and build upon the Project Play Southeast Michigan State of Play report released in June 2017.
The Coalition Manager reports directly to the Director, Project Play: Southeast Michigan, and will lead the effort to successfully build, maintain, and sustain a Project Play: Southeast Michigan Coalition; a collaborative of nonprofit and community-based youth sports and recreation organizations, sports-based youth development programs, school districts, local government/city agencies (parks & recreation, etc.) representing a full spectrum of sports, play, and outdoor recreation, and individuals who want to make southeast Michigan a more active place for all youth. The stakeholders work to advance positive youth development in southeast Michigan.
Focal points of the Coalition include building a movement by strengthening the coordinated network of organizations committed to increasing access to sports, play, and recreation and facilitating high-quality engagement for youth aged 5 – 13 who are most disenfranchised from physical activity, including youth of color, youth of lower socioeconomic status, youth with special needs, immigrant youth, LGBTQ+ youth, and girls.
In addition, this position will work to strengthen the organizational capacity of The Coalition through programs, initiatives, and trainings that sustain positive youth sports development in southeast Michigan. This work will be grounded in the Aspen Institute's 8 Plays and Children's Bill of Rights and Project Play: Southeast Michigan's mission and vision.
Responsibilities
Work with the Director to develop the structure and processes that will guide the Coalition's operations, including network principles, membership process, and articulation of membership value.
Recruit, orient, and support new Coalition members; build trusting relationships with partners across sectors, including schools, nonprofits, local and county-level municipal agencies, business, and community members, with targeted outreach to BIPOC communities and other underserved populations (ex. Immigrants/refugees, LGBTQ, people with disabilities) within these sectors.
Plan and host launch event, followed by a quarterly schedule of events to meet the needs of the members
Ongoing outreach throughout the seven counties to identify and onboard new members.
Create an engagement plan and feedback loops to maintain momentum from the launch event
Periodic review and evaluation of membership elements and value.
Coordinate with the Communications Associate to share key messages, stories, and best practices via newsletters, social media, etc.
Establish and maintain a Project Play Ambassadors program that will help train and support individuals across the seven counties to champion Project Play's mission effectively.
Support the Director in the creation and ongoing engagement of the Partnership Team, a group of 10-12 Coalition members guiding Project Play's collective impact, to continue to evolve the efforts and programs to meet the needs of the community.
Partner with the Program Manager to identify the programs that address the needs of the region to expand access to play and facilitate high-quality engagement, with an emphasis on social-emotional learning.
Strengthen the leadership of the Coalition through training programs, micro-grants, investments in digital capacity-building resources, and evaluation to measure the impact.
Keep abreast of youth sports and recreation community opportunities and needs.
Be an active member of larger Community Foundation team and coordinate efforts / leverage knowledge of sector across foundation.
Generally, travel is primarily within southeast Michigan. Some domestic travel may be required for job training and professional development.
Qualifications 
Demonstrate an understanding of and commitment to equity and inclusion across all forms of diversity and difference.
A commitment to shared learning and leading across all relationships and reciprocal partnerships.
Interest and experience in youth physical activity, sport, or outdoor recreation.
Excellent oral and written communication skills, including communicating effectively with Coalition members, staff, partners, and the community.
Demonstrated leadership presence with the ability to establish and maintain solid relationships with persons and communities of diverse cultural, economic, social, and ethnic backgrounds.
Ability to work independently, collaboratively and proactively within a team environment.
Strong project management skills with the ability to prioritize multiple projects within tight deadlines
Detail-oriented and organized.
Three to four years of experience working with community-based organizations or non-profits, specific experience with coalitions, collaborative efforts, or grassroots organizing preferred.
Bachelor's degree is strongly preferred; relevant backgrounds may include sports management, planning, public administration, education, business, economics, etc. Experience will be considered in lieu of a formal degree.
Advanced mastery of computer skills, including Adobe, Microsoft Word, Excel, Outlook, and PowerPoint
To Apply
Send your cover letter, resume and salary requirements to Olubunmi Parks, Human Resource Director, at careeropportunities@cfsem.org.
To provide equal employment opportunities to all individuals, employment decisions will be based on merit, qualifications and abilities without regard to race, religion, creed, color, national origin, age, gender, marital status, sexual orientation, gender identity, height, weight, political or union affiliation, disability or any factor prohibited by law.