Emergency Department Medication for Opioid Use Disorder Initiative
Modeled after evidence-based programs in California and Massachusetts, the purpose of this Emergency Department Medication for Opioid Use Disorder Initiative is to increase access to MOUD and support continuity of care for patients living with opioid use disorder (OUD), from emergency department visit to treatment maintenance in the community.
Participating hospitals will receive implementation funding to:

Identify patients with OUD
Begin MOUD during an emergency department encounter
Support care continuity by connecting patients to outpatient MOUD services in the community via a hospital outpatient clinic or a community health care provider
In addition to implementation funds, participating hospitals will also receive substantial technical assistance, including access to local clinical champions with experience implementing emergency department MOUD initiatives and peer-to-peer learning opportunities.
Awards are sourced from Michigan Department of Health and Human Services dollars and will begin after October 1, 2022 and end on September 29, 2023.
Grant Guidelines  Grant Application
Expenditure Allowability FAQ  Budget Template
Sign Up For Email Updates
Receive monthly newsletters from the Michigan Opioid Partnership regarding grant opportunities, technical assistance, training opportunities, tools and more.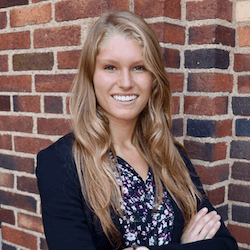 Questions? Feel free to contact
Marissa Natzke
Project Manager, Health Initiatives, Michigan Opioid Partnership