Michigan Opioid Partnership Impact Report
The overdose epidemic is one of the most pressing issues in the United States, with over half a million deaths in the past 10 years and two-thirds of these deaths associated with opioids. Between 1999 and 2016, the total number of overdose deaths involving any type of opioid increased more than 17 times in Michigan, from 99 to 1,689 per year, according to the Michigan Department of Health & Human Services.
Overall, in the state of Michigan in 2018, there were 2,036 deaths that were opioid-related, with 1,556 involving fentanyl and 639 involving heroin. 2018 data demonstrated a continued racial disparity in access to treatment, as the opioid overdose mortality for white residents decreased by 5.1 percent, and overdose mortality rates among black residents increased by 19.9 percent.
In 2017, five health-focused Michigan-based funders joined together to create an initiative to help address the opioid epidemic through prevention, harm reduction and treatment provision. The project, "Taking Action on Opioid and Prescription Drug Abuse in Michigan by Supporting Community Responses," funded community coalitions with action plans to combat the effect of opioid and prescription drug misuse in their communities.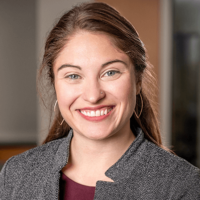 Questions? Feel free to contact
Hannah McLaughlin
Program Officer, Michigan Opioid Partnership