The Michigan Opioid Partnership works with hospital systems throughout the state to provide training, peer connections, and knowledge sharing to change culture and implement medication for opioid use disorder. Ultimately, this will improve the health, wellbeing, and dignity of those with opioid use disorder.
Michigan must address the disparities that exist around access to treatment, particularly in the hardest-hit counties, such as Wayne and Genesee counties.
According to data collected in 2018 by the Michigan Department of Health and Human Services, although overall overdose death rates are down slightly across the state (3.2 percent overall), the overdose fatality rate among Black residents increased by nearly 20 percent. The inequities are further highlighted when you consider that Black residents comprise 14 percent of Michigan's population, yet they account for 21 percent of opioid overdose deaths. We are committed to improving access so that all Michiganders receive the treatment they need and deserve.
Emergency Department Medication for Opioid Use Disorder Initiative
The Emergency Department Medication for Opioid Use Disorder (ED MOUD) Initiative is a partnership between the Michigan Health & Hospital Association (MHA) Keystone Center, Michigan Opioid Partnership at the Community Foundation for Southeast Michigan, and the Michigan Department of Health and Human Services. The goal is to increase access to evidence-based MOUD and support the transition to long-term office-based treatment upon discharge.

As a strong partner to all hospitals in Michigan, the MHA Keystone Center is a key partner in the ED MOUD Initiative. It is working to provide information to hospitals across the state, spread the word about the resources available through the Michigan Opioid Partnership, and co-host evidence-based trainings focused on opioid treatment.
ED MOUD Grant Opportunities
The Blueprint for Successful Opioid Use Disorder Intervention
Championing medication for opioid use disorder requires cultural change. Regardless of the setting, patients need to be greeted by providers—physicians, medical staff, first responders, or jail staff— who understand opioid use disorder as a disease and offer evidence-based treatment.
Step 1
Patients receive validated assessment and screening for opioid use disorder in an open and accepting environment.
Step 2
A health care provider administers or prescribes medication to treat opioid withdrawal and begins the patient's treatment. If the patient is presenting in withdrawal their initial dose helps reduce the painful physical symptoms of opioid withdrawal and allows for a better tolerated discussion with trained providers about treatment and recovery.
Step 3
Physicians and members of the care team connect the patient to a peer recovery coach or social worker, who supports them as they make their way to an outpatient provider. This is essential to the success of long-term treatment and sobriety.
Our Work
What is the difference between MAT and MOUD?
Some government entities and other organizations refer to medication-assisted treatment programs (MAT). Medication-assisted programs and medication for opioid use disorder both refer to medications used for treating those with opioid use disorder.
A vital difference is the language used—and a broader effort to reduce the stigma around opioid use disorder. It is an illness, and as such, patients need and deserve access to kindness and treatment in the form of medication. Additionally, research backs the effective use of medication as a stand-alone treatment for opioid use disorder.
"I'm happy to see a good number of hospitals involved. Everyone is engaged and helpful; discussion is plentiful along with sharing of ideas."

Kyle Mangan, PharmD

Detroit Medical Center, Sinai-Grace Hospital
Sign Up For Email Updates
Receive monthly newsletters from the Michigan Opioid Partnership regarding grant opportunities, technical assistance, training opportunities, tools and more.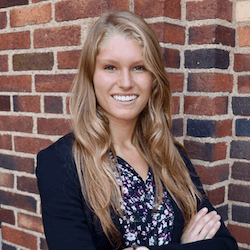 Questions? Feel free to contact
Marissa Natzke
Project Manager, Health Initiatives, Michigan Opioid Partnership