We are funding organizations working in Michigan's correctional system to expand access to medication for opioid use disorder and enhance identification of substance use disorders at jail intake and with first responders and post-overdose response. Wayne State University's Center for Behavioral Health and Justice received a grant to coordinate the effort and work in partnership with the county jails and outpatient providers to serve inmates with addiction.
The Blueprint for Successful Opioid Use Disorder Intervention
Championing medication for opioid use disorder requires cultural change. Regardless of the setting, patients need to be greeted by providers—physicians, medical staff, first responders, or jail staff— who understand opioid use disorder as a disease and offer evidence-based treatment.
Step 1
Patients receive validated assessment and screening for opioid use disorder in an open and accepting environment.
Step 2
A health care provider administers or prescribes medication to treat opioid withdrawal and begins the patient's treatment. If the patient is presenting in withdrawal their initial dose helps reduce the painful physical symptoms of opioid withdrawal and allows for a better tolerated discussion with trained providers about treatment and recovery.
Step 3
Physicians and members of the care team connect the patient to a peer recovery coach or social worker, who supports them as they make their way to an outpatient provider. This is essential to the success of long-term treatment and sobriety.
Our Work
"Walking through the jail doors is already a traumatic event…but being able to tell people that there is help waiting for them inside can be the first step…to rehabilitation."

Heather Wiengand, LPC

HealthWest
Sign Up For Email Updates
Receive monthly newsletters from the Michigan Opioid Partnership regarding grant opportunities, technical assistance, training opportunities, tools and more.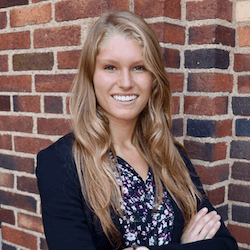 Questions? Feel free to contact
Marissa Natzke
Project Manager, Health Initiatives, Michigan Opioid Partnership