Thousands of Michiganers die from opioid-related overdoses. Thousands more are battling opioid use disorder. This is a public health crisis that demands action.
Pending State of Michigan Legislation to Address Opioid-Related Overdoses
The State of Michigan recently introduced legislation to expand access to medication for opioid use disorder in emergency rooms throughout the state. The legislation, as currently written, requires, and provides funding for, medication for opioid use disorder to be implemented in "a hospital that treats 50 or more emergency patients per year in its emergency department for an opioid-related overdose." To encourage participation in this public health initiative, hospitals are automatically opted into the program and must opt-out if they choose not to participate.
Read the full legislation here:
Senate Bill: Senate Bill 0579 (2021)
House Bill: House Bill 5163 (2021)
The Michigan Opioid Partnership will work with hospitals that choose to participate. Hospitals will be provided grant-based funding and technical assistance to support this effort.
What is the difference between MAT and MOUD?
The pending legislation refers to medication-assisted treatment programs (MAT). Medication-assisted programs and medication for opioid use disorder both refer to medications used for treating those with opioid use disorder.
A vital difference is the language used—and a broader effort to reduce the stigma around opioid use disorder. It is an illness, and as such, patients need and deserve access to kindness and treatment in the form of medication. Additionally, research backs the effective use of medication as a stand-alone treatment for opioid use disorder.
What support will Michigan hospitals receive to implement medication for opioid disorder in emergency rooms?
The Michigan Opioid Partnership provides administration and technical assistance for this effort to implement medication for opioid use disorder in hospital emergency departments across the state. We are working with physicians and medical staff statewide, as well as with partner organizations such as the Michigan Health and Hospital Association, the Michigan College of Emergency Physicians, the Michigan Department of Health and Human Services, and other organizations to assist hospitals with protocol recommendations, trainings, peer networking, convenings, and conferences to support hospitals in this process.
Sign Up For Email Updates
Receive monthly newsletters from the Michigan Opioid Partnership regarding grant opportunities, technical assistance, training opportunities, tools and more.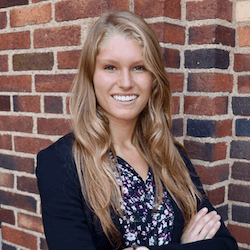 Questions? Feel free to contact
Marissa Natzke
Project Manager, Health Initiatives, Michigan Opioid Partnership