Medication for opioid use disorder is an effective treatment and increases time in recovery. However, recovery is not linear, so care coordination and equitable access to other services is critical.
Harm Reduction
Harm reduction aims to reduce the negative consequences of opioid use disorder. It recognizes that recovery may take several tries and meets users where they are in their journey.
Harm reduction strategies, from safer and/or managed use—such as syringe services, naloxone distribution programs, and sharing fentanyl test kits—to post-overdose response are designed to keep those with opioid use disorder safe. Search for harm reduction services across the state here.
Treatment
Medication for opioid use disorder is an evidence-based approach to reduce opioid use and retain patients in treatment.
Michigan's hospitals and jails are critical intervention points to reach and treat those with opioid use disorder in an effort to increase access to medication for opioid use disorder statewide and to provide equitable care that meets individuals where they are in their journey.
"We need to cultivate empathy and sympathy for people dealing with opioid use disorder. Taking the time to understand the patients' needs and making sure health care staff are empowered to help them are critical to success."

Dr. Andrew King

Detroit Medical Center and assistant professor, Wayne State University School of Medicine
Sign Up For Email Updates
Receive monthly newsletters from the Michigan Opioid Partnership regarding grant opportunities, technical assistance, training opportunities, tools and more.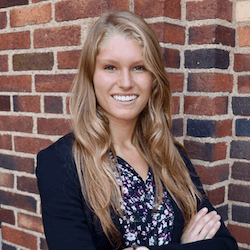 Questions? Feel free to contact
Marissa Natzke
Project Manager, Health Initiatives, Michigan Opioid Partnership