Job Opportunity: Senior Advisor, Caregiving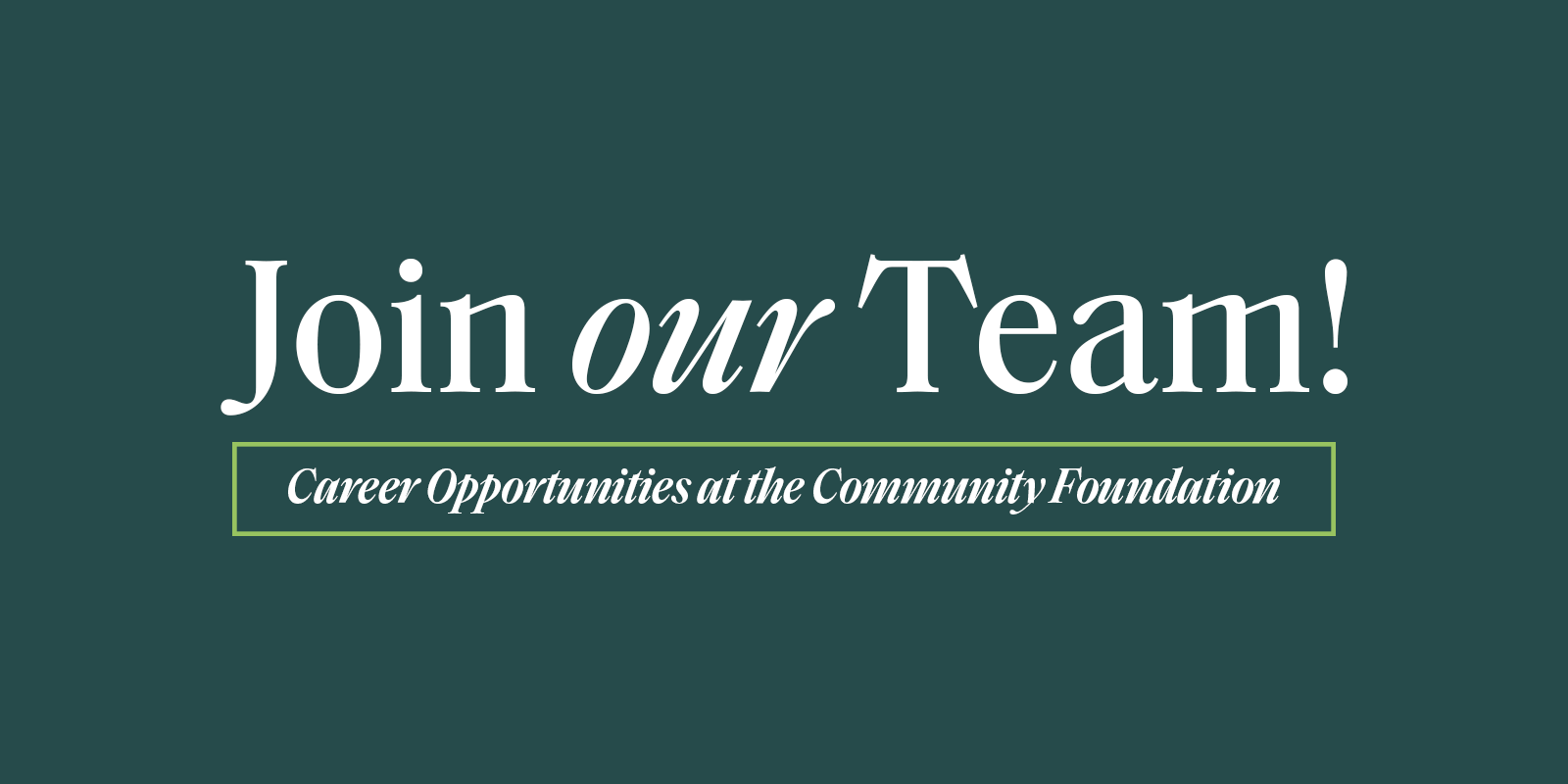 The Senior Advisor, Caregiving provides leadership, management, and guidance in support of the Community Foundation's grantmaking and special projects related to caregivers for older adults. The Senior Advisor, Caregiving will serve as an expert resource on caregiver issues, maintaining knowledge of related policies, initiatives, and programs, while recognizing connections and opportunities for collaboration. This position is available for full-time or on a part-time basis with a minimum of 25 hours per week.
The Ralph C. Wilson, Jr. Foundation (RCWJF) has established an endowment fund at the Community Foundation to support this new position. Understanding that there are caregivers supporting multiple populations throughout the region, it is important to note that this role is focused on caregivers for older adults and aligns with the priorities of the RCWJF. Operating under the support of the Director, Health Initiatives, the Senior Advisor, Caregiving, will develop and maintain strong working relationships with the RCWJF Caregivers team, as well as peers across the region, state and country, providing an opportunity for cross-learning and collaboration.
Responsibilities Include
Strategy, Special Projects Management & Fundraising
Co-lead the development of a strategy for the RCWJF and CFSEM's collaborative work in the field of caregiving for older adults.
Investigate existing and new models and best practices related to caregiving.
Maintain a high level of knowledge of local, statewide and national policies related to caregivers.
Develop and maintain knowledge of public and private funding for the caregiving sector.
Conceptualize, seek funding for, and develop projects that support program activities related to caregivers for older adults.
Manage related grantmaking, timelines and deliverables for collaborative funders efforts focused on caregivers for older adults held at the Community Foundation.
Grantmaking
Maintain in-depth knowledge of current issues and key networks related to caregivers for older adults.
Field calls from and conduct site visits to organizations who have or are seeking funding through the Foundation's grantmaking opportunities. Review and provide formal written summaries of grant applications.
Provide consultation for the Community Foundation's annual grantmaking effort from the Ralph C. Wilson Jr. Caregiver Legacy Fund, held at the Community Foundation.
Monitor grant performance, review grant reports, and ensure grantee compliance with grant agreements. Serve as the primary contact in negotiating and resolving issues for
Collaborate as needed with the RCWJF Caregivers staff by providing expert advice on caregiver-related proposals to RCWJF.
Communicate and strategize regularly with RCWJF Caregivers staff and the Senior Program Officer for Caregiving at Health Foundation for Western & Central New York, where RCWJF also endowed a position focused on caregivers for older adults.
Collaboration
Participate and/or serve in a leadership role in national caregiver for older adults' funder groups and subcommittees.
Increase the Community Foundation's visibility through developing and maintaining relationships with community leaders, charitable giving partners and nonprofit organizations.
Participate in joint efforts, networking opportunities and provision of non-grant support to Foundation grantees.
Represent the Foundation professionally by responding to inquiries and attending meetings and conferences.
Benefits
The Community Foundation is in the heart of downtown Detroit, near Campus Martius, the Riverfront, and many parks and restaurants. This position is available part-time, expected to work a minimum of 25 hours per week; or the position can be full-time with a minimum of 30 hours per week. At the present time, in maintaining a safe work environment the Community Foundation asks all staff members to be fully vaccinated or take a weekly COVID-19 test.
Travel
When deemed safe to do so, travel will be primarily within southeast Michigan. Occasional domestic travel may be needed for meetings with peers in western New York and travel to national conferences and meetings.
Qualifications
Master's degree preferred and more than ten years of work experience
Expertise on issues and efforts related to caregivers of older adults both in southeast Michigan and statewide
Appropriate understanding of how local and statewide issues and initiatives connect to federal policies and national system change efforts focused on caregivers of older adults
Demonstrated commitment to and experience with the application of diversity, equity and inclusion practices within projects, programs and grantmaking
High degree of organization and attention to detail
Excellent writing skills including the ability to draft and edit high quality written materials
Excellent verbal communication skills including collaboration and problem solving
Computer proficiency in all Microsoft applications
To Apply
Send your cover letter, resume and salary requirements to Nancy Davies, human resources officer at: careeropportunities@cfsem.org.
In order to provide equal employment opportunities to all individuals, employment decisions will be based on merit, qualifications and abilities without regard to race, religion, creed, color, national origin, age, gender, marital status, sexual orientation, gender identity, height, weight, political or union affiliation, disability or any factor prohibited by law.