From volunteer to vice president of Philanthropic Services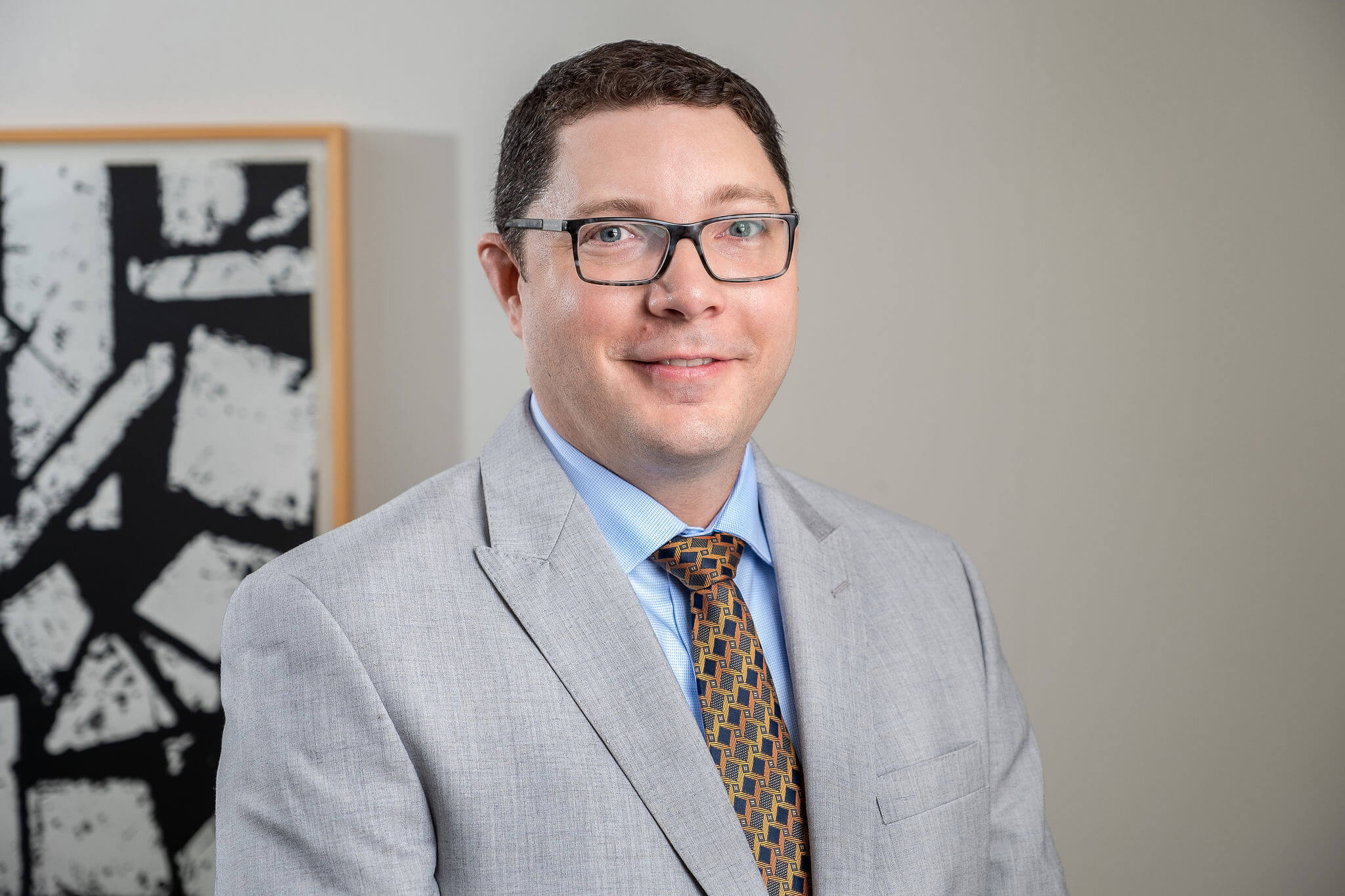 The first time Michael Mirto engaged with the Community Foundation was as a grant applicant for Affirmations, a community center located in Ferndale that serves people of all sexual orientations and gender identities.
The Community Foundation guided him through the grant application process, which resulted in him securing funding for the center.
Over the years, Mirto increased his involvement with the Community Foundation, first volunteering as a committee member with The HOPE Fund. And this year, he joined the Community Foundation as vice president of Philanthropic Services.
"I was volunteering at the foundation for 10 years and saw all the amazing work that was being done here," Mirto said. "It was a natural progression for me to come here based on where I was in my career and on the causes I am passionate about. I am excited to help lead the fundraising team and effort, to work with the board and grow our impact."
His work with The HOPE Fund gave him a taste of the "incredible things the Foundation does," he said, pointing out that in The Hope Fund's 25 years, it has given out more than $2.1 million in grants to support the LGBT community and raised a permanent endowment of $2.8 million.
"Now serving as a staff member I will very much continue to spread the word about The HOPE Fund among my friends and circles of influence and will encourage others to do the same," he said.
Strawberry Fields to Philanthropy
Mirto's road to the Community Foundation began much earlier than with that first grant application 15 years ago. Working in philanthropy, where he has been clearly successful, was not what he had set out to do when he started his college studies at Michigan State.
Mirto grew up working on a strawberry farm in Utica. At MSU, he began pursuing a degree in Horticulture and Environmental Studies. Passionate about horticulture, botany, the environment and the impact of pesticides on people's health, he enrolled in a program at MSU that introduced him to grant writing and fundraising. It turns out he excelled at persuading people to support causes he was passionate about.
After graduation, he pursued work in the nonprofit sector. His passion for giving back fueled his success early on. Mission-driven in his approach to work, he first took jobs at social service organizations in Michigan and later in Illinois.
He made his way back to Michigan in the early 2000s, first raising money for HAVEN, which provides programs for victims of domestic violence and sexual assault. From there, he was recruited by Affirmations in Ferndale. He helped guide the organization through its first capital and endowment campaign by exceeding its $5.3 million goal to build a new community center and establish an agency endowment with the Community Foundation.
In 2006, he joined the Division of Development and Alumni Affairs at Wayne State University. In 2008, Mirto joined the 22-member HOPE Fund Committee at CFSEM, focusing his efforts on raising endowment money.
Mirto served at Wayne State for 12 years through two successful campaigns. The first campaign ended in 2009, exceeding its $500 million goal. The second exceed its $750 million goal in July of 2018, ahead of schedule.
In September, after leaving his Associate Vice President position at Wayne, he joined the Community Foundation.
"This is a special time to join the Foundation," he said. "Not only is CFSEM entering its 35th year of service to Southeast Michigan, but The HOPE Fund will celebrate its 25th year.  I am excited to work alongside the talented staff and volunteers here, to serve our donors and help the Foundation as it continues to expand its impact on the region."
Michael lives in Ferndale with his partner Paul, step-son Harrison and their two pampered rescue dogs.
For more information on how to support The HOPE Fund by creating a named endowment, a donor advised fund or through your estate please call him at 313.961.6675.