We're Hiring: Program Officer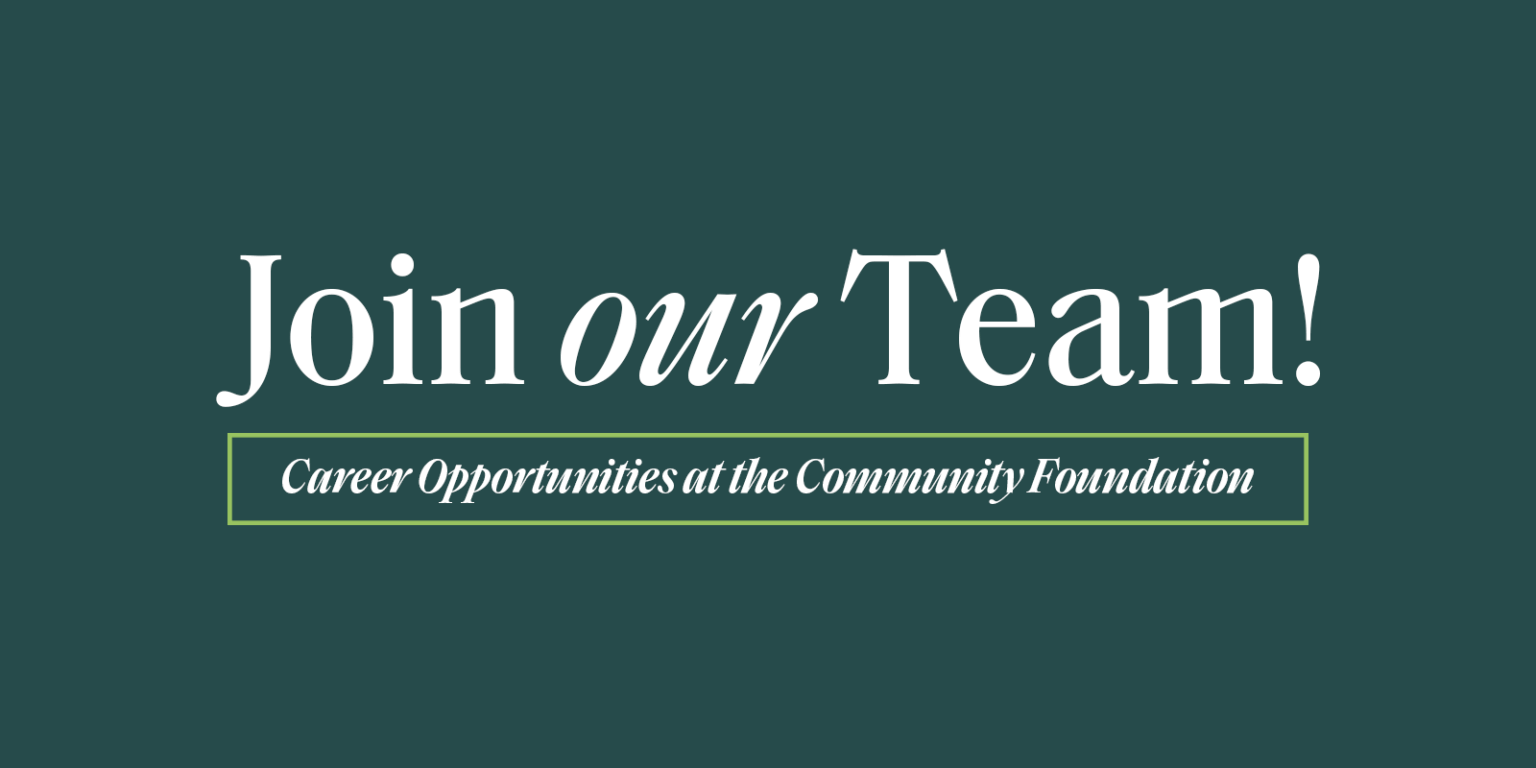 The Opportunity
The Program Officer supports the Foundation's grantmaking and special projects. This Program Officer will work with a wide range of organizations and special projects, initially including the arts/culture and environmental/public space areas. Focus areas will evolve over time based on the needs of the Foundation.
This position will report to the Director, Arts and Environmental Initiatives and will join a talented and passionate Program Department working across numerous grantmaking areas.
Responsibilities
Grantmaking 
Maintain in-depth knowledge of assigned program areas, including current issues and key networks.
Field calls from and conduct site visits to organizations who have received funding or are looking to apply.
Review and provide formal written summaries of grant applications.
Provide staff support to advisory committees.
Monitor grant performance, review grant reports, and ensure grantee compliance with grant agreements. Serve as the primary contact in negotiating and resolving issues for grantees.
Collaborate with other staff, consultants, and the Foundation's trustees to determine program priorities.
Perform other duties as required.
Qualifications 
To be successful in this role, you possess these qualities:
Bachelor's degree in environmental studies, urban planning, arts administration or management, public
policy or administration, or another related field preferred, but not required
More than 5 years of relevant work experience preferred
Interest in the nonprofit sector in general and the arts & culture and environmental sectors of southeast Michigan in particular
Excellent written and verbal skills
Ability to think creatively, critically, and analytically
Inquisitive personality in a collaborative environment
Must be detail oriented
Ability to handle confidential information in a professional manner, requiring sound judgment and
discretion
Self-starter with the ability to handle multiple projects while meeting tight and frequent deadlines
Strong interpersonal skills and ability to work collaboratively with persons from diverse cultural,
economic, and ethnic backgrounds and communities
Working knowledge of foundations and grantmaking, a plus
Working knowledge of standard office equipment and computer software applications including Word, Outlook, Excel, Power Point and other software required. Experience working with database management software preferred.
Ability to respond sensitively and patiently to internal and external inquiries in a timely manner and the
ability to handle sensitive information and maintain confidences
Strong project management and organizational skills
To Apply
Send your cover letter, resume and salary requirements to Olubunmi Parks, Human Resource Director, at careeropportunities@cfsem.org.
To provide equal employment opportunities to all individuals, employment decisions will be based on merit, qualifications and abilities without regard to race, religion, creed, color, national origin, age, gender, marital status, sexual orientation, gender identity, height, weight, political or union affiliation, disability or any factor prohibited by law.