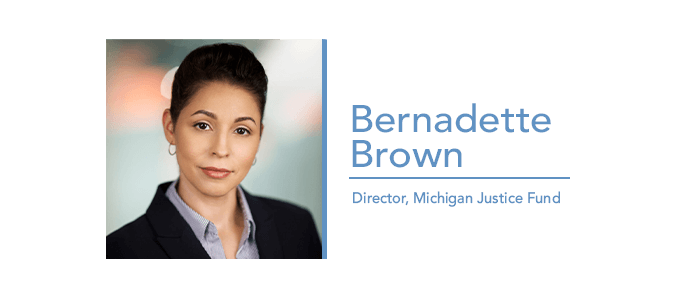 As a Black girl growing up on Detroit's east side, when the country's "War on Drugs" was in full force, many of my family members were casualties of this war on humanity.
The youth and criminal justice systems, offshoots of slavery in the United States, have decimated entire communities, overwhelmingly Black, Indigenous, and other communities of color. People with disabilities, people living with mental illness, LGBTQ people, gender nonconforming people, and people with undocumented status are also profoundly impacted by these systems. The more marginalized communities one belongs to, the more targets on one's back.
One of my most prized possessions is the pocket U.S. Constitution that I received during my first week of law school almost 21 years ago. Tattered and falling apart, I've carried it all over the place, from the NYC criminal courts to detention facilities in Oakland to the halls of Duke University. It's a constant reminder of what I'm supposed to be doing, and that no one should walk around with targets on their back, or spend their childhood visiting prisons or going to funerals.
Working for Liberty and Justice
As the new director of the Michigan Justice Fund, I am excited to work with Michigan's community members- those who are currently in detention facilities, and those who are not- to ensure that liberty and justice exist for everyone in Michigan, and not solely for the privileged few. I am immensely grateful to the foundations that have come together to invest in this effort, and to our advocates, government officials, and businesses who are committed to creating healthy and vibrant communities.
In solidarity,
Bernadette Brown
Director, Michigan Justice Fund