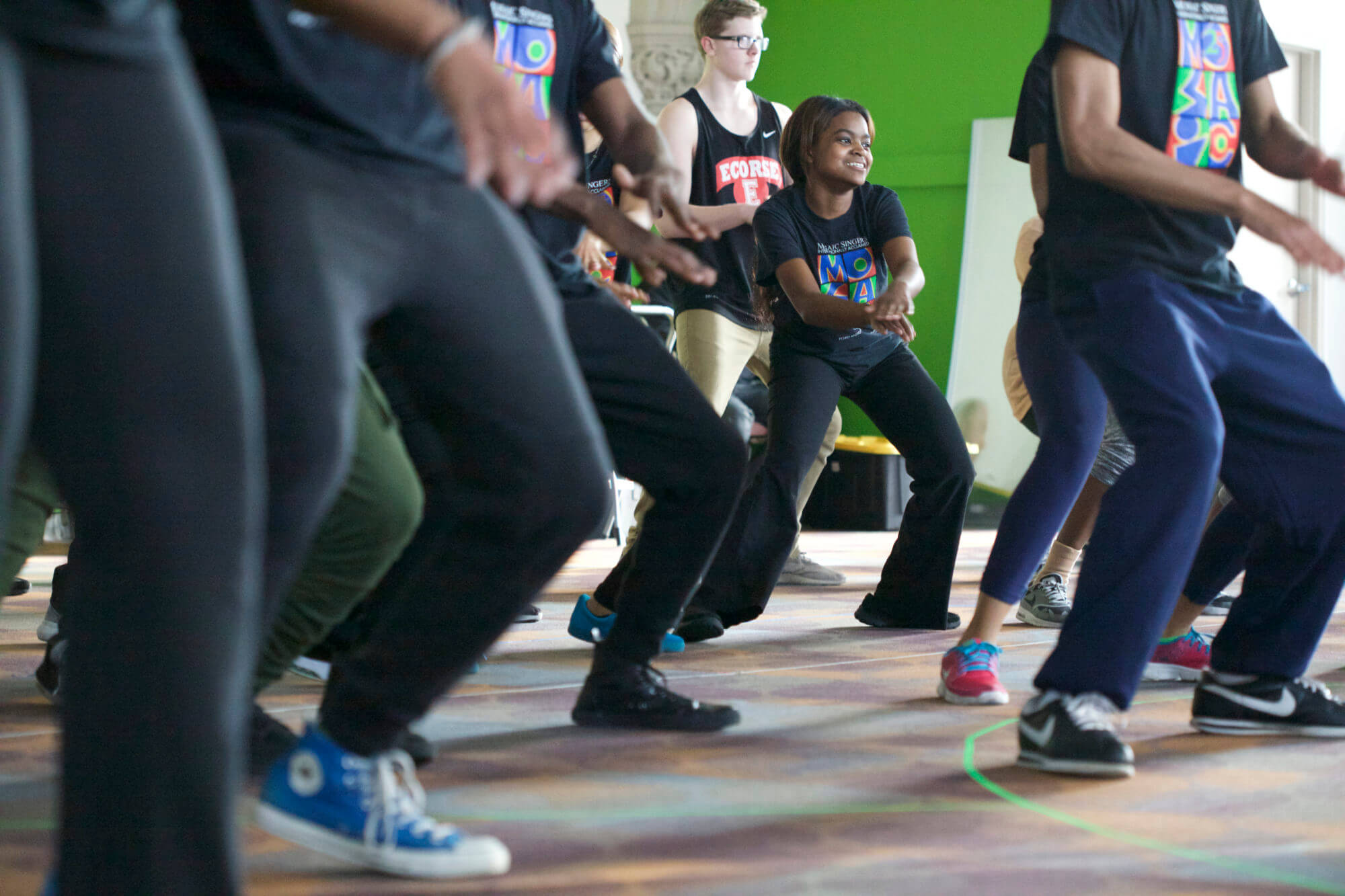 Investing In Youth
When we think of youth, we think of dreams, innovation, and new opportunities — or, simply put, the future. The youth of today will become the leaders, entrepreneurs, parents, and teachers of tomorrow. When given the opportunity to do so, young people turn their energy and creativity toward solving today's challenges and tomorrow's problems. The Community Foundation is leading the way in helping southeast Michigan's children and young adults achieve their goals in academics and extracurricular activities. The Community Foundation is proud to provide support to numerous organizations focused on youth sports and after-school enrichment classes in the arts and humanities. Investing in the youth of southeast Michigan ensures a legacy all residents wish to see; an investment in our youth is an investment in the region's future.
Mosaic Youth Theatre of Detroit
In its 25th year, Mosaic Youth Theatre of Detroit has educated more than 9,500 Detroit area youth, ages 7 to 18, in professionally-led acting and vocal training. In Mosaic's all-youth performances, children from diverse backgrounds and all neighborhoods of
Detroit come together to present year-round original performances. Off stage, performers in Mosaic productions consistently maintain better grades and have a higher chance of graduating from high school compared to their peers. In 2016, the Community Foundation awarded Mosaic a $160,000 grant to increase engagement and access for Detroit-area youth. Mosaic is determined to expand its impact by creating school residencies, addressing youth transportation needs and engaging Mosaic alumni. Mosaic enters its 25th season with the desire to give all youth the chance to be a star.
You can read more on our programs and grants in the Community Foundation for Southeast Michigan 2017 Yearbook.