We're Hiring a Program Assistant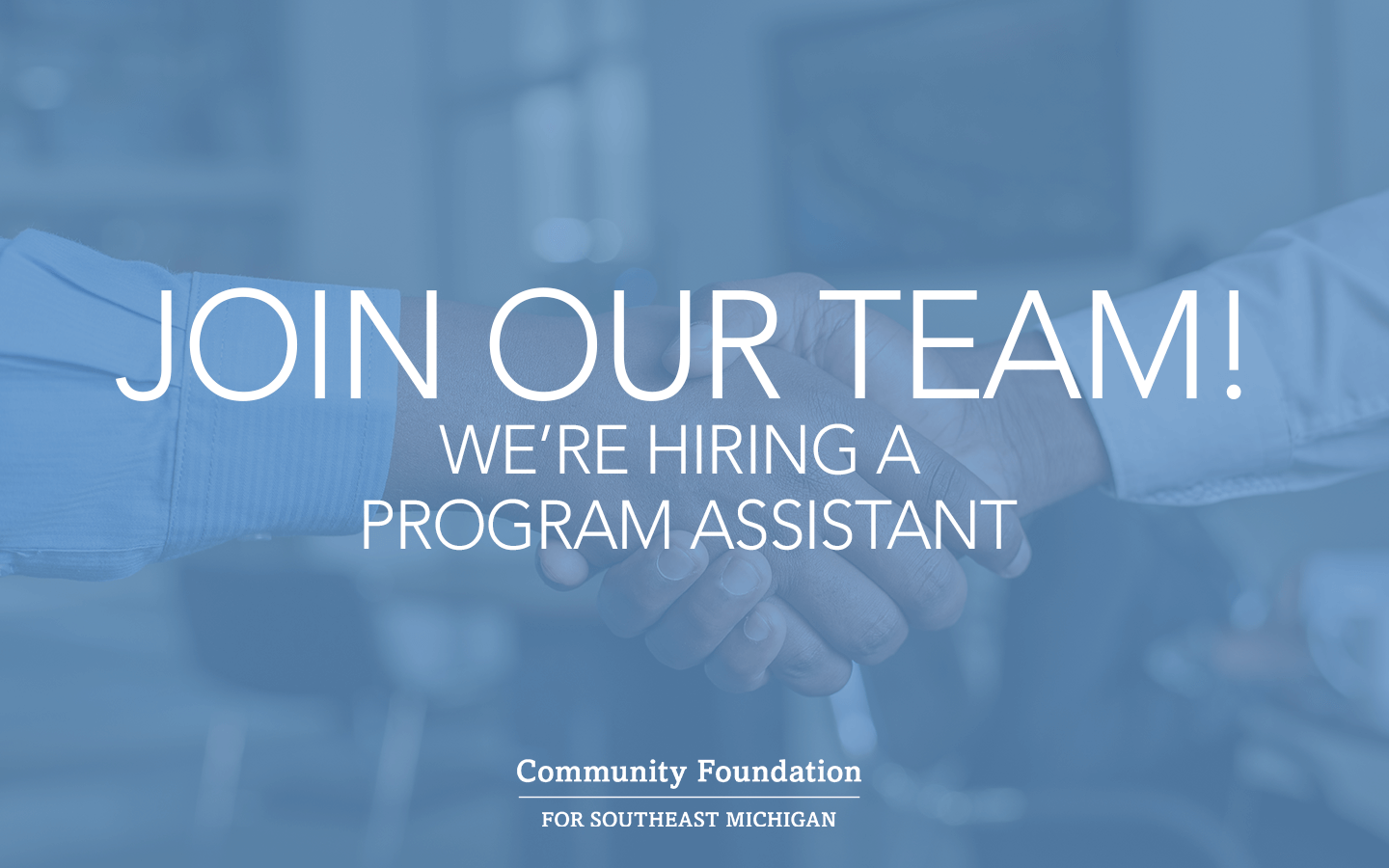 The Program Assistant provides a full range of administrative support to the Senior Program Officers and Program Officers within the department. This position is central to the flow of key information between program staff and external grantees as well as internal departments and reports to a senior program officer.
Responsibilities Include
Assist with the management of staff calendars, including scheduling/coordinating meetings
Prepare correspondence from key program staff (announcements of special grantmaking programs, etc.)
Track reoccurring deadlines across staff; work collaboratively with staff across Foundation to ensure ontime deliverables
Prepare and assemble materials and reports for special project activities, and provide occasional planning and coordination of events and meetings (make copies, coordinate logistics, and perform other administrative tasks in preparation for meetings)Coordinate flow of paper and electronic files between Program staff, Finance Department, and the vice
president, Program (invoices, grant payment approvals, etc.)
Conduct background research and gather information for grantmaking and special projects
Work with key Program staff to create contracts for consultants, and track internal and external flow of contracts/payments
Receive guests, answer the telephone; organize and schedule meetings and conference calls for key staff in the Program Department; provide back-up coverage for Reception breaks, lunch, phone coverage periodically in rotation with other staff members
Handle routine internal and external inquiries by screening calls, answering questions and redirecting, as necessary, to appropriate personnel. Handle confidential and sensitive information with tact and diplomacy.
Qualifications
Bachelor's degree preferred
Two to four years of work experience with preference to those with professional administrative support
experience
Demonstrated oral and written communication skills
Ability to handle confidential information in professional manner; requiring judgment and discretion
Self-starter with the ability to handle multiple projects at a time
Working knowledge of nonprofit organizations, a plus
Working knowledge of standard office equipment and computer software applications including Word, Outlook, Excel, Power Point and other software required. Experience working with database management software preferred
Ability to respond sensitively and patiently to internal and external inquiries in a timely manner and the ability to handle sensitive information and maintain confidences
To Apply
Send your cover letter, resume and salary requirements to Nancy Davies, human resources director at: careeropportunities@cfsem.org.