We're Hiring: Grants Coordinator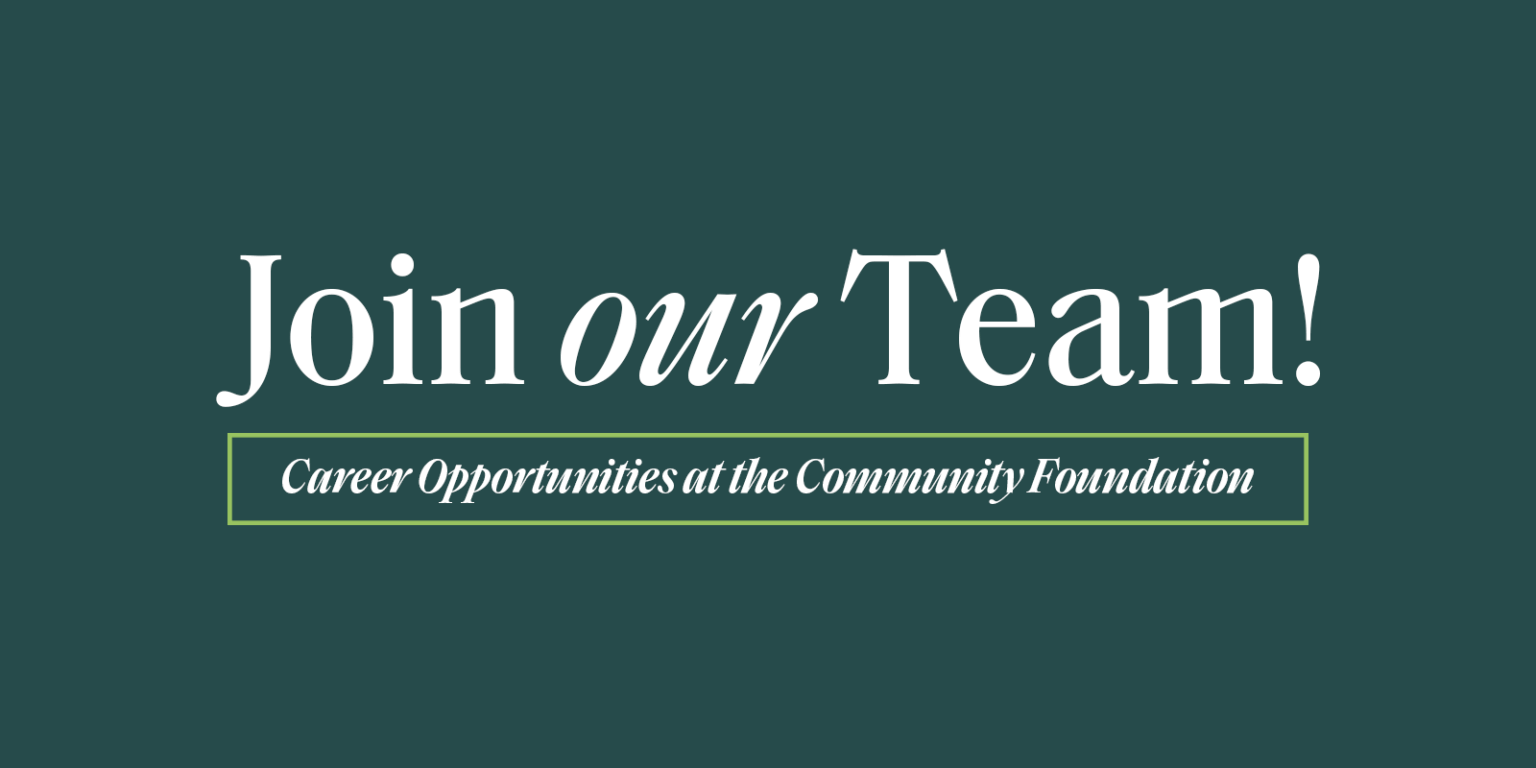 About This Position
The Community Foundation for Southeast Michigan is seeking a Grants Coordinator who will work directly with staff, applicants, and grantees to support the application and grant lifecycle from application to close.
They will support the Grants Officer in strategic continuous improvement efforts.
This role is key to ensuring the application and award process is as effortless as possible for our internal and external partners.
The Coordinator will be a detail-oriented individual with strong follow-through skills and a confident sense of technology.
The Coordinator will have a commitment to southeast Michigan and the outcomes CFSEM drives through our grantmaking programs.
Who We Are
The Grants Management team works daily to facilitate the application and award of grants to nonprofit entities supporting CFSEM's mission to enhance the quality of life in southeast Michigan.
We connect the nonprofits to the charitable funds that support their missions directly in the communities.
In 2021 the Grants Management Team facilitated the receipt of nearly 2,000 applications and the award of over 1,000 grants totaling close to $50 million.
Responsibilities 
Application and Grant Lifecycle Support 
The initial review of grant applications including evaluating organization eligibility, programming requirements, and application completeness.
Accurate coding and dating of applications and grant requests.
Data entry of internal grant requests invited applications, and more into the grants management system (GMS).
Participation in the review and processing of grant requests and payments as recommended by the Program team.
Participating in the processing of application declines and withdraws.
Assist in tracking conditions and reports due to the Foundation, including sending reminders to organizations and closing out grants as recommended.
Compliance and Quality 
Assisting in the final review of all grants and payments to ensure adherence to compliance, program, and quality requirements.
Profile Management 
Managing user and organization profiles, including registration of new accounts from external partners, collecting due diligence documentation, and more.
Technical Support & Documentation 
Supporting applicants, grantees, internal staff and other partners in their interactions with the GMS throughout the lifecycle of applications and grants.
Assist with data requests, including extracting and compiling data for industry reporting, impact reporting, strategic foundation reporting and more.
Assist the Grants Officer in preparing and maintaining materials for the management of the Foundation's GMS.
Assist the Grants Officer in preparing materials for a comprehensive training program for internal and external partners.
Qualifications 
To be successful in this role, you possess these qualities:
Attention to detail for foundation compliance, eligibility due diligence, and quality of service for our internal and external partners.
Self-motivated and organized to manage and prioritize tasks from multiple active special projects alongside everyday responsibilities and priorities.
Embracing and supporting the organization through growth and change of our grantmaking processes.
Comfortable with technology, especially with browser/cloud-based software and willing to learn new tools for project management and grants management.
Resourcefulness and empathy in customer service consideration as we support the application and grant process to make it as efficient and effortless as possible for our internal and external partners.
Ability to work with a wide range of people with different backgrounds and abilities.
Ability to effectively communicate in written, audio, video, and in-person settings.
In addition to those core qualities, the following experience can help you get started quicker in the Coordinator role:
Experience working with a grantmaking organization with a focus on compliance and procedure.
Experience working with 501(c)(3) and other tax-exempt organizations.
Experience with the following systems: Fluxx Grants Management System, Salesforce, SmartSimple, Asana, MS Office Suite including Teams, Adobe Acrobat PDF, Zoom, LARA and Guidestar.
To Apply
Send your cover letter, resume and salary requirements to Olubunmi Parks, Human Resource Director, at careeropportunities@cfsem.org.
To provide equal employment opportunities to all individuals, employment decisions will be based on merit, qualifications and abilities without regard to race, religion, creed, color, national origin, age, gender, marital status, sexual orientation, gender identity, height, weight, political or union affiliation, disability or any factor prohibited by law.