We're Hiring: Paralegal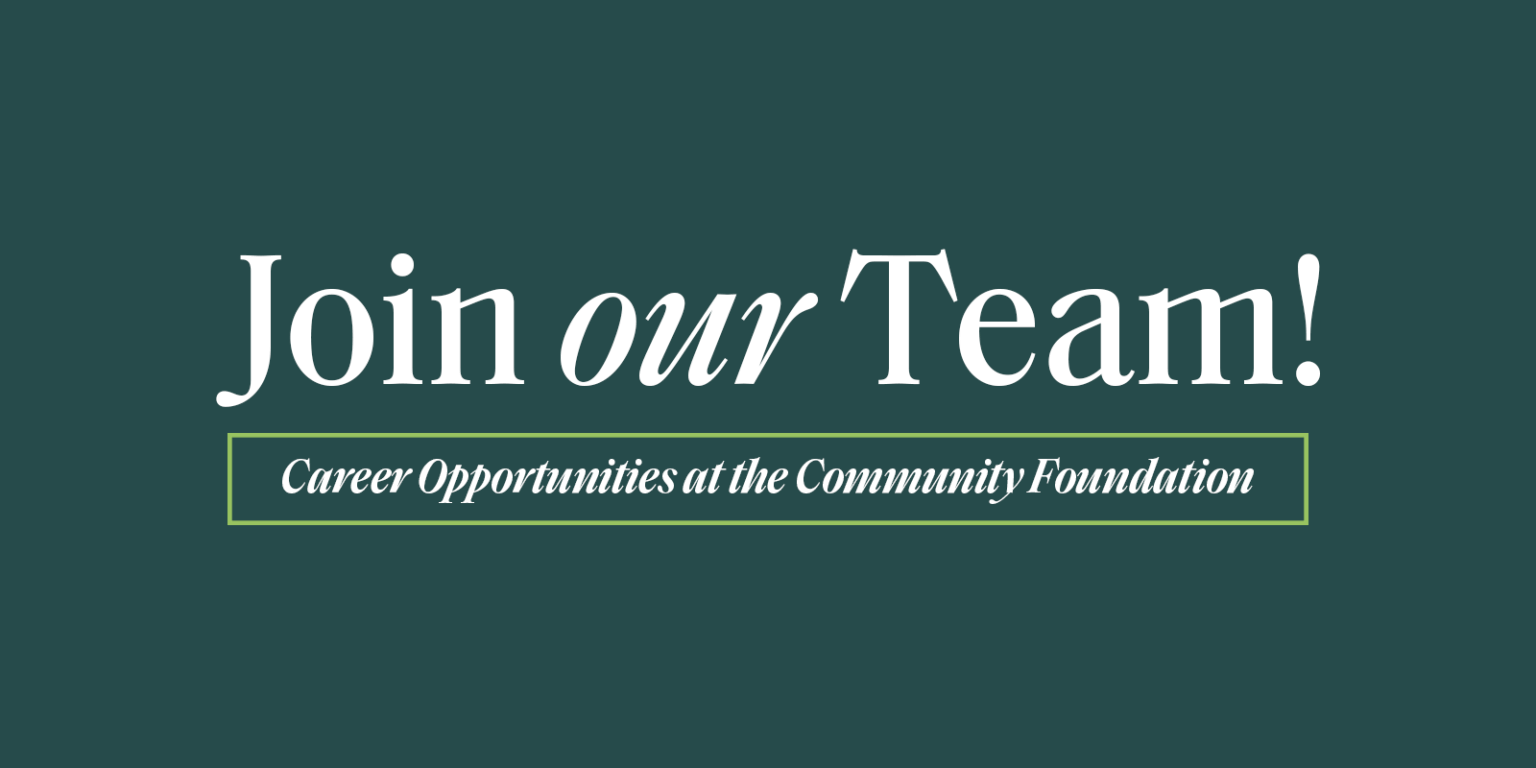 Overview
As a member of the staff at the Community Foundation for Southeast Michigan, the Paralegal will support mission-focused work related to legal research, legal document review, charitable gift transactions, professional advisor communications, legal compliance, and board and operational support on a wide range of legal issues.
The Paralegal will assist with the drafting and editing of legal documents and will help triage legal inquiries and contract requests.
Reporting directly to the General Counsel, the Paralegal will also assist in the organizational management of legal documents, ensuring that the team has an effective system for storing and sourcing important information, and will be responsible for assisting with a policy and management of the organization's procurement process.
The Paralegal will have contact with professional advisors as well as our donors in structuring charitable gifts to the Community Foundation. The Paralegal will also assist Director of Governance and Operations with board management and governance matters. The Paralegal will assist the VP of Philanthropic Services with donor interactions and drafting fund agreements.
Responsibilities 
Draft and/or edit legal documents as directed by General Counsel as needed

Review, analyze, and organize factual material and other substantive legal documents

Perform legal research as directed by General Counsel as needed

Manage contract management process with an eye towards improving the system with input from General Counsel, Director of Governance and Operations, and staff at the Community Foundation

Support General Counsel and Director of Governance and Operations in managing board meetings, preparing minutes, drafting resolutions, appointment, and reappointment process, and managing board policies and electronic board portal.

Draft or amend governing documents, agreements, and other legal documents for review.

Review and draft standard gift agreements, grant agreements fund documents

Assist General Counsel with research on federal and state legislation that affects charitable giving

Prepare correspondence, presentations, forms, etc. at direction of General Counsel and with limited oversight

Communicate directly with professional advisors and donors, as needed

Coordinate and liaison with staff, outside counsel and government agencies regarding corporate

registrations, annual reports, filings, and records

Assist General Counsel with presentation materials for speaking engagements

Perform other duties as assigned
Qualifications 
To be successful in this role, you possess these qualities:
Excellent writing ability, research skills, and analytical thinking, with confidence to apply research results to fact patterns to propose conclusions

Highly organized, with a track record of meeting short- and long-term responsibilities in a deadline-driven, moderately high-volume organization

Ability to manage multiple priorities

Tenacious follow-through

Strategically creative

Ability to work independently and as part of a team

Bachelor's Degree and/or Paralegal Certificate required

Committed to the mission of the Community Foundation to improve the lives of individuals and communities in our seven-county region in southeast Michigan


5 years or more of related experience
To Apply
Send your cover letter, resume and salary requirements to Olubunmi Parks, Human Resource Director, at careeropportunities@cfsem.org.
To provide equal employment opportunities to all individuals, employment decisions will be based on merit, qualifications and abilities without regard to race, religion, creed, color, national origin, age, gender, marital status, sexual orientation, gender identity, height, weight, political or union affiliation, disability or any factor prohibited by law.