We're Hiring: Philanthropic Services Officer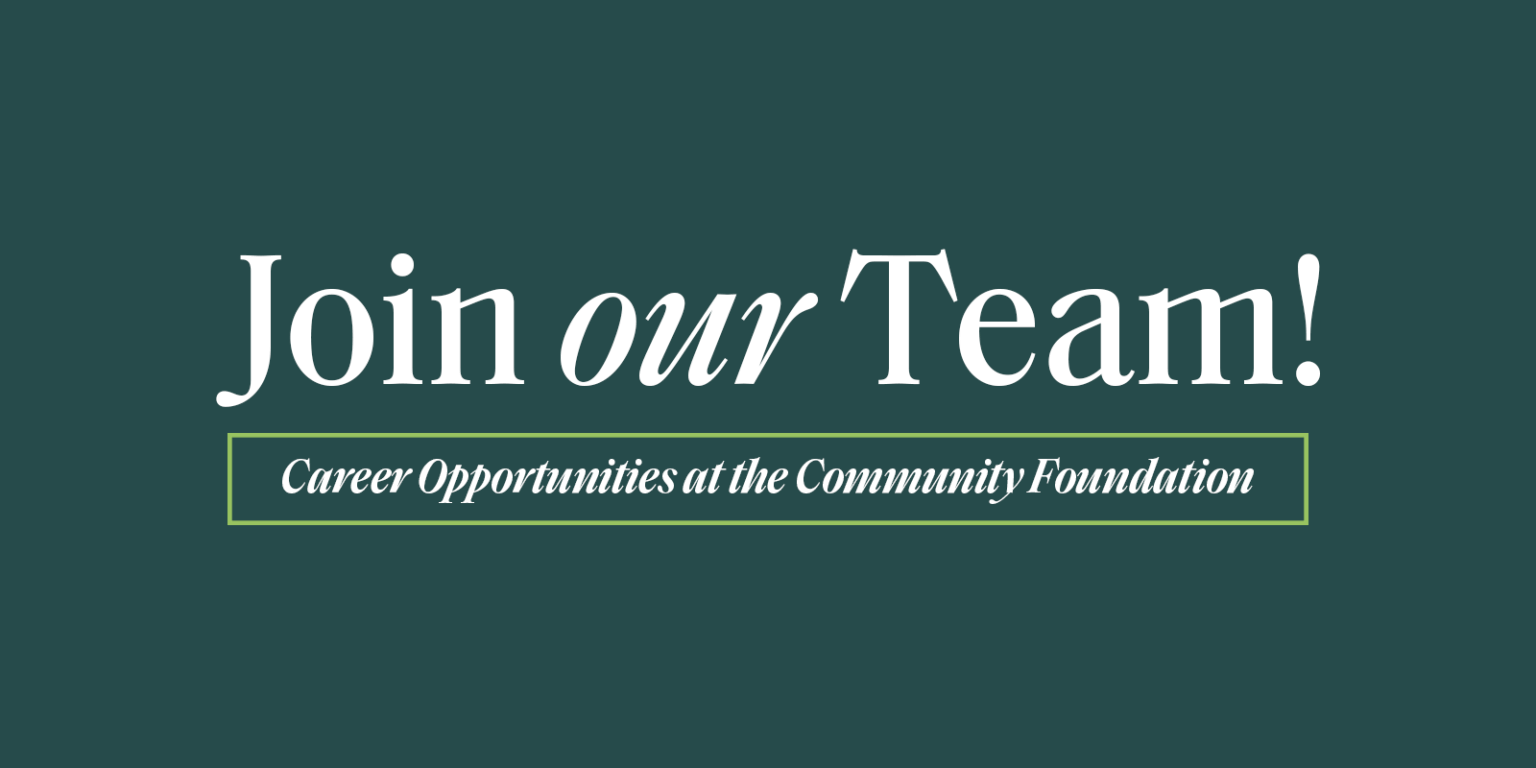 Overview
The Philanthropic Services Officer is responsible for a wide range of asset development and donor program activities with the primary goal of developing and securing financial support for the Community Foundation.
This individual also interacts directly with existing donors to ensure a high level of satisfaction with their relationships with the Community Foundation.
Responsibilities 
Identify, research, cultivate and secure principal level gifts to meet established annual new gift goals.

Develop, implement and manage asset development plans in targeted areas of growth for the Community Foundation with emphasis working with targeted groups such as the CFSEM Board of Trustees.

Exercise sound judgment in securing gifts and managing existing relationships to meet the objectives of the donor while supporting the mission and operations of the Community Foundation.

Market a full range of gift vehicles and programs for major gift acquisition, including planned gifts.

Support online giving programs, including short-term and/or issue-specific programs.

Contact and meet with assigned donors to ensure satisfaction on services provided by the Community Foundation and secure additional gifts.

Continue and expand relationships and secure new gifts with affinity groups in the region

Manage assigned events and engagement opportunities that expand the public's awareness of the Community Foundation to attract new donors.

Perform other duties as assigned including participation in other activities as assigned by the Vice President, Philanthropic Services.
Qualifications 
To be successful in this role, you possess these qualities:
Bachelor's degree in social work, public policy, public administration, business, communications, or another elated field required, with a graduate degree desirable.

Experience in development with non-profit organizations or senior marketing experience.

Proven experience to secure gifts of 6-figures or higher.

Experience with portfolio management and prospect development.

Demonstrated communication skills (verbal and written).

Strong project management skills, research and analytical skills.

Database proficiency; knowledge of fundraising/donor management software a plus.

Proven success working in a multifaceted development environment.

Entrepreneurial spirit with an appetite for collaboration.
To Apply
Send your cover letter, resume and salary requirements to Olubunmi Parks, Human Resource Director, at careeropportunities@cfsem.org.
To provide equal employment opportunities to all individuals, employment decisions will be based on merit, qualifications and abilities without regard to race, religion, creed, color, national origin, age, gender, marital status, sexual orientation, gender identity, height, weight, political or union affiliation, disability or any factor prohibited by law.