Community Conversations
Join the Community Foundation for Southeast Michigan and CultureSource on June 9 at 1 p.m. for the second Community Conversation about Inclusion in the Arts. During this conversation we will be hearing from some of southeast Michigan's arts and culture leaders who have been implementing efforts to embed inclusion into their programming.
This series of conversations will seek to inform the grantmaking strategy of the funds which the Ralph C. Wilson Jr. Foundation has provided to support southeast Michigan's arts and culture sector for years to come. By bringing people together and learning alongside partners in the field, we are building capacity for adaptable and inclusive arts organizations.
Speakers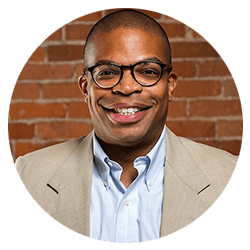 Omari Rush
Omari Rush engages the arts as a passion and profession, and in each mode enjoys discovery and deepening impacts. As executive director of CultureSource in Detroit, he advances efforts to have creative expression thrive in communities. His complementary civic service ranges from recently completing an appointment to the State of Michigan Council for Arts and Cultural Affairs (serving three governors, two as council chair) to currently being board chair of the National Assembly of State Arts Agencies and a board member of Arts Midwest in Minneapolis and the Lewis Prize for Music.
Omari earned degrees in music from the University of Michigan and Florida State University, and extended his love for learning by completing fellowships with the Salzburg Global Forum and Association of Performing Arts Professionals, by managing the K-12 education program of the University Musical Society (UMS), and by serving on research advisory committees for the National Endowment for the Arts and Indiana University O'Neill School of Public and Environmental Affairs.
A lapsed clarinetist, Omari now uses his voice to co-host a monthly arts-focused radio show on NPR affiliate WEMU-FM, and he plays on a Rivendell Clem-L bicycle, which he rides daily on streets and trails.

Yuval Sharon
On September 9, 2020, Yuval Sharon was named the Gary L. Wasserman Artistic Director at the Detroit Opera. Described by The New York Times as "opera's disrupter in residence," director Yuval Sharon has been creating an unconventional body of work that seeks to expand the operatic form. During the 2021-22 season—his first full season as Artistic Director—Sharon leads new productions of Ragnar Kjartansson's Bliss, staged in the historic Michigan Building Theatre, and La bohème, presented in reverse order in the Detroit Opera House.
Yuval founded and serves as Artistic Director of The Industry in Los Angeles, a company devoted to new and experimental opera that has brought opera into moving vehicles, operating train stations, Hollywood sound stages, and various "non-spaces" such as warehouses, parking lots, and escalator corridors. From 2016-2019, Sharon was the first Artist-in-Residence at the Los Angeles Philharmonic, creating nine projects and was honored with a 2017 MacArthur Fellowship and a Foundation for Contemporary Art grant for theater."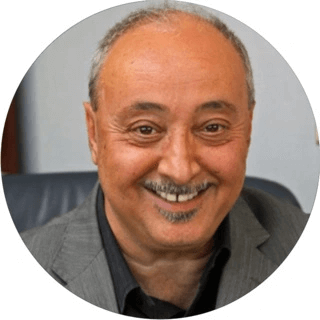 Ishmael Ahmed
Since 1984, Ismael Ahmed has lead Detroit's Concert of Colors – one of the largest world music festivals in the United States – which he co-curates and co-chairs. He also produces and hosts "This Island Earth" on WDET Public Radio Detroit, where he conducts multi-cultural music & arts programs with music and guests that represent culture from across the planet.
Ahmed's career includes stints as the Associate Provost for Metropolitan Impact at the University of Michigan-Dearborn and the Director of the Michigan Department of Human Services under Governor Granholm. He co-founded the Arab Community Center for Economic and Social Services (ACCESS) in 1971 and was appointed executive director in 1983, growing it into a national human service and advocacy agency with affiliates in 24 cities.
The son of first-generation immigrants, Ahmed is co-founder of The Arab American National Museum in Dearborn and serves as an executive member of its advisory board. He was recently nominated by President Biden for the National Council on the Arts.

Leslie Raymond
Leslie Raymond joined the Ann Arbor Film Festival as its executive director in August 2013. In September 2019, Raymond's leadership role expanded to include festival programming. Prior to her position with AAFF, as a teaching artist and educator, she founded the New Media Program at University of Texas at San Antonio and served as an assistant professor of art in digital video and new media art at Oakland University, where she was recognized with an Innovations in Teaching award.
Raymond is a Film Festival Alliance board member, and a third-generation American of Chinese and Jewish descent. She holds a BFA in film/video from the Rhode Island School of Design, MFA in new genres from the University of Michigan School of Art & Design, and also studied film, video, and new media art at the Art Institute of Chicago.
Subscribe for Updates about the Wilson Arts and Culture Program
Stay up to date on future grant opportunities and community conversations.