Community Conversations
Join the Community Foundation for Southeast Michigan and CultureSource on November 1 at 1 p.m. for the third Community Conversation about Inclusion in the Arts. During this conversation we will be hearing from some of southeast Michigan's arts and culture leaders who have been implementing efforts to embed inclusion into their programming.
This series of conversations will seek to inform the grantmaking strategy of the funds which the Ralph C. Wilson Jr. Foundation has provided to support southeast Michigan's arts and culture sector for years to come. By bringing people together and learning alongside partners in the field, we are building capacity for adaptable and inclusive arts organizations.
Speakers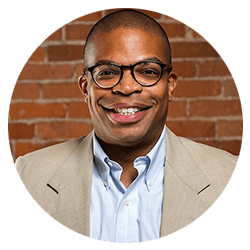 Omari Rush
Omari Rush engages the arts as a passion and profession, and in each mode enjoys discovery and deepening impacts. As executive director of CultureSource in Detroit, he advances efforts to have creative expression thrive in communities. His complementary civic service ranges from recently completing an appointment to the State of Michigan Council for Arts and Cultural Affairs (serving three governors, two as council chair) to currently being board chair of the National Assembly of State Arts Agencies and a board member of Arts Midwest in Minneapolis and the Lewis Prize for Music.
Omari earned degrees in music from the University of Michigan and Florida State University, and extended his love for learning by completing fellowships with the Salzburg Global Forum and Association of Performing Arts Professionals, by managing the K-12 education program of the University Musical Society (UMS), and by serving on research advisory committees for the National Endowment for the Arts and Indiana University O'Neill School of Public and Environmental Affairs.
A lapsed clarinetist, Omari now uses his voice to co-host a monthly arts-focused radio show on NPR affiliate WEMU-FM, and he plays on a Rivendell Clem-L bicycle, which he rides daily on streets and trails.

Laura Scales
Laura is the Executive Director of Living Arts a non-profit arts education organization based in Southwest Detroit. Laura comes to Living Arts from Michigan State University where she was a faculty member in the Arts & Cultural Management and Department of Theatre.
Prior to working at MSU, Laura served as the Production Manager for the Theatre & Performance Studies Program at the University of Chicago. During her time at uChicago she created a BA Focus in Stage and Production Management. Laura also served as the Production Manager for Emerald City Theatre Company.
Laura attended The Theatre School at DePaul University where she studied Stage Management. She was the Production Management apprentice at Steppenwolf Theatre Company and the Production Management intern at Chicago Shakespeare Theatre.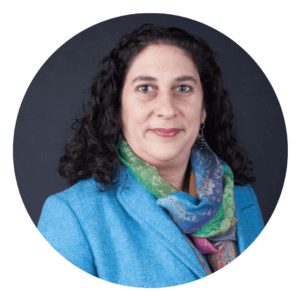 Suma Karaman Rosen
Dynamic classroom teacher turned nonprofit leader, Suma Karaman Rosen has nearly 30 years' experience in corporate, nonprofit and educational settings.
Suma became Executive Director of InsideOut Literary Arts in January 2017, and is inspired daily by the resilient and empowered students the organization serves. Along with her incredible team, she is dedicated to amplifying youth voice, from the classroom community to the national stage.
Prior to joining InsideOut, Suma served as Development Director at ACCESS, a human services organization serving the greater Detroit area. Her success in fundraising is anchored in her ability to build lasting, mutually-beneficial relationships with a wide array of stakeholders.
As an educator, Suma taught diverse learners at high-poverty schools in Oakland, California and Vancouver, Washington. She served as the School Site Lead for two consecutive years, representing her school, Eleanor Roosevelt Elementary, at the district level.
Her love of creative writing has been a constant thread throughout her life, from writing and performing poetry in college, to incorporating it into her teaching practice. Writing also formed the foundation for her success in corporate communications, public relations and web content creation.
She holds a BA from the University of Michigan and an MA in Educational Technology from the University of San Francisco, and considers herself a lifelong learner. She lives in Michigan with her husband, a life coach and avid record collector. Suma believes that anything worth doing, is worth doing well – and with a healthy dose of humor.
Subscribe for Updates about the Wilson Arts and Culture Program
Stay up to date on future grant opportunities and community conversations.