The Community Foundation for Livingston County

 awards grants of varying sizes that strengthen Livingston County and benefit its residents. Grants typically range from $5,000 to $25,000. Normally, grants are not made for projects that travel outside of Livingston County.
How to Apply
Important Note: We have a new online grants management system. If you think you will apply for a grant, you should go on the site now and register your organization. Registration only needs to happen once, but is required before you can submit an application.
Steps in apply to the Community Foundation for Livingston County are as follows:
STEP 1: REVIEW THE GRANTMAKING GUIDELINES
The grantmaking priorities for the Community Foundation for Livingston County are aligned with the Community Foundation for Southeast Michigan's grantmaking guidelines in terms of general content and supporting material for a grant application. Where there is a contradiction between the grantmaking guidelines and the information provided above (i.e. deadlines and grant award amounts), the information above takes precedence.
Review the Grantmaking Guidelines
After reviewing these guidelines, potential applicants are strongly encouraged to contact the Community Foundation to discuss a proposed project before submitting a proposal. Organizations can call 810.229.2550 and ask to speak to Kamilah Henderson, who is the program officer for the Community Foundation for Livingston County. She is available to discuss ideas and answer questions about the grantmaking process.
Whether or not you decide to proceed with an application, we welcome the opportunity to learn more from you about the issues and opportunities in Livingston County as you see them.
STEP 2: START AN APPLICATION
Once you've reviewed the grantmaking guidelines and spoken with Kamilah, it's time to start your grant application.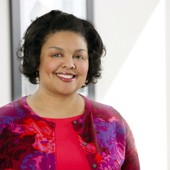 Questions? Feel free to contact
Kamilah Henderson
Senior Program Officer
313.961.6675, ext. 124
khenderson@cfsem.org