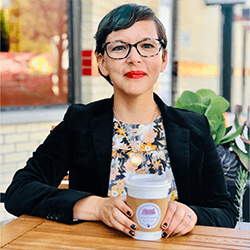 Erin Casey serves as the Director of the Pontiac Funders Collaborative. Erin joins the Community Foundation from Detroit Public Schools Community District where she was the senior director of Planning and Engagement, a position she held since 2021.
Prior to her role with Detroit Public Schools, from 2019 to 2021, Erin was an assistant Director of Strategy and Planning for the City of Detroit Parks and Recreation Department and served as a Senior Grants Manager, also for the City of Detroit from 2018 to 2019. She also has a background of working in evaluation, research and strategy development for the nonprofit and public sectors.
Erin holds a Bachelor of Public Affairs and a Master of Public Administration, both from Wayne State University.