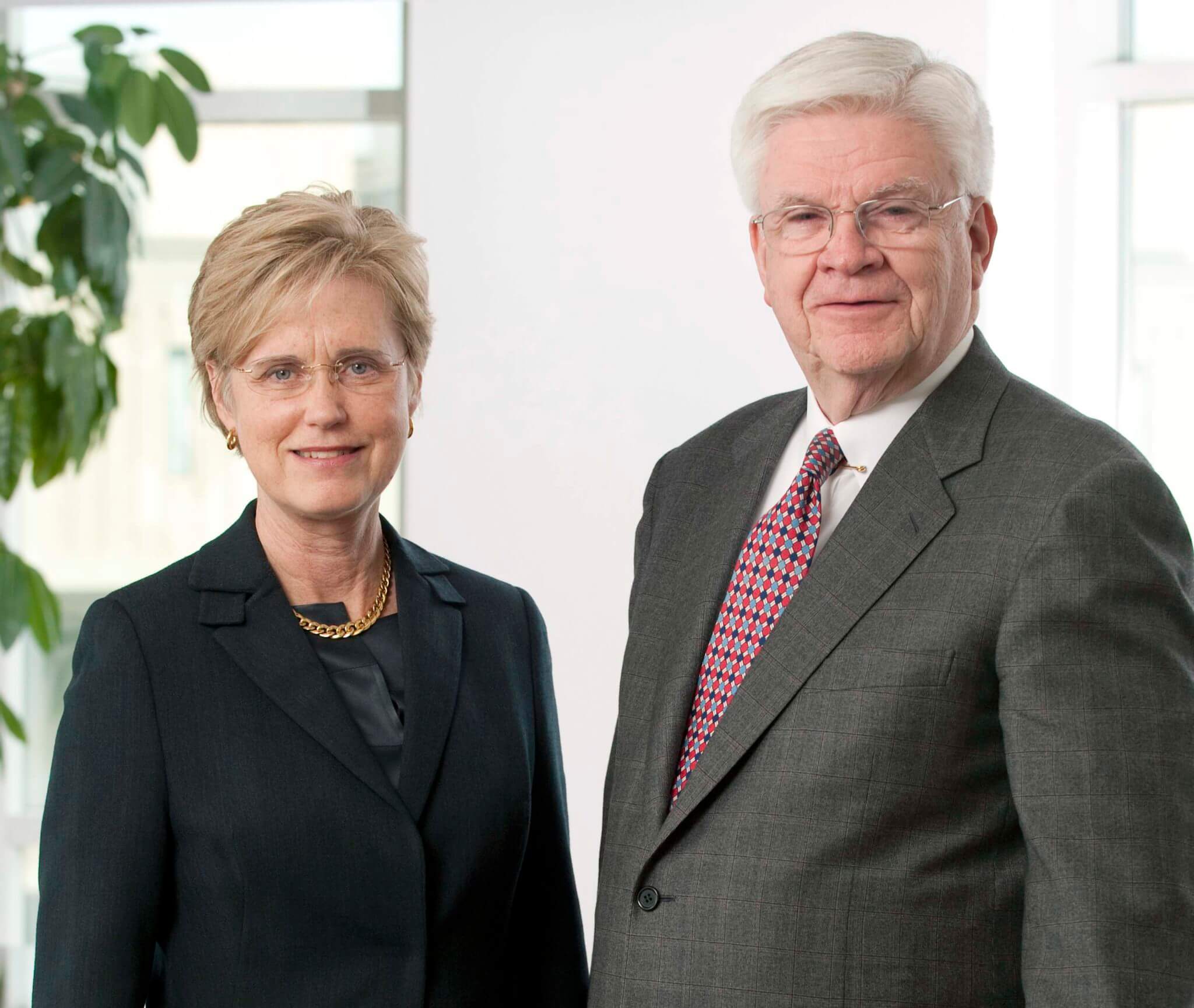 Three Decades of Powerful Change
The Community Foundation for Southeast Michigan is here to permanently support our region. That's a statement of fact, as well as our mission. This year, the centennial of the community foundation movement in America, we reach our 30-year milestone.
Although relatively young, we're one of the nation's fastest-growing community foundations, thanks to the generosity of the thousands of people who share our vision of creating lasting, positive change in southeast Michigan.
While the Community Foundation is rooted in a geographic region, our work is as far-reaching as the dreams and aspirations of those who call it home. The Community Foundation exists to connect people and organizations with the resources they need to put bold plans into action. We're experts at identifying community needs, building partnerships, creating plans of action, and providing the funding that brings solutions to life.
In 2013, we authorized more than 3,000 grants totaling nearly $49 million to support programs in the arts, education, economic development, the environment, health, human services and more. Grants were made in all seven counties of our service area, to organizations small and large, regional and local, old and new. We support efforts that address the current pressing needs of the people in our region, but we also make many investments designed to bear fruit far into the future. We're both a stabilizing presence and an agent for change.
Thanks to the generosity of many, we gained new assets in 2013 of more than $80 million. Total assets increased to more than $734 million.
During the year, we were pleased to welcome the DMC Foundation as a supporting organization and to work with the new board of that organization. The DMC Foundation promotes the well-being of people in the metropolitan Detroit area by supporting health and medical research and health-related education and community activities.
There is truth in the adage that a society grows great when we plant trees whose shade we know we will never sit in. Because the Community Foundation will be here in perpetuity, we are uniquely positioned to take on challenges and opportunities that require commitment over the long haul. Here is a quick progress report on several investments that are having a lasting impact on our region.
NEW ECONOMY INITIATIVE
Unprecedented when we launched it in 2006, this 10-foundation, $100 million economic development initiative has been effective at advancing innovation and opportunity in southeast Michigan. NEI's particular strength has been fostering entrepreneurial activity and the services and infrastructure that sustain economic growth. We are pleased to have the continued support of NEI's foundation partners and welcome the William Davidson Foundation to the initiative.
See neweconomyinitiative.org for exciting news about NEI's new programs.
RIVERTOWN NEIGHBORHOOD
Today's seniors are enjoying better health and longer lives than ever before, but we as a society simply haven't kept pace with the emotional, physical and material needs of an aging population. Four years ago we provided $2 million in seed capital to support a partnership among the region's top providers of services to seniors — Presbyterian Villages of Michigan, United Methodist Retirement Communities and Henry Ford Health System. They came together on Detroit's east side to pioneer a new approach to health and housing for low-income seniors.
Today, the abandoned factory where they began this experiment is part of a $43 million senior community that is gaining national attention as a model of innovative programs and services. It is also a stabilizing force in the neighborhood and employs more than 200 people.
ARTS AND CULTURAL ORGANIZATIONS
The quality of life we enjoy in southeast Michigan would be unimaginable without the strong arts and cultural institutions that call this region home. The hundreds of organizations that enrich our lives with music, theater, dance, art and history also represent an economic powerhouse.
Alongside our support for individual arts and cultural nonprofits — more than 333 grants totaling more than $7 million last year to organizations large and small — we seek out projects with the potential to raise up the entire sector.
For example, a grant we made to ArtServe Michigan in support of their Cultural Data Project helped them gather data from more than 450 nonprofit organizations, making a rock-solid case for the economic impact of arts and culture on the Michigan economy. ArtServe lobbied successfully for the first increase in state arts funding since the early 1990s. It's a great example of how data can be used to improve nonprofit performance and lead to more informed public policy.
DETROIT GREENWAY CONSTRUCTION
We've been working with communities for more than 10 years to plan and build greenways. There are now more than 100 connected miles of walking and biking infrastructure linking more than 80 municipalities. Building greenways requires property acquisition, zoning, fundraising, engineering and collaboration across neighborhoods, municipalities and jurisdictions. Last fall we celebrated two significant greenways milestones.
First, construction began on the final lynch pin in 20 miles of continuous urban greenways in the city of Detroit. The completed greenway will extend from the Detroit Riverwalk to Eastern Market to the cultural institutions of Midtown and Wayne State University — a dream many years in the making. Meanwhile, in south suburban Wayne County, a ribbon cutting marked the completion of the mile-long Flat Rock– Oakwood Connector Trail, the final piece of a 30-mile east-west greenway extending from Lake Erie Metropark to the Huron River near Belleville.
We're proud that the vision, planning and funding of the regional greenways movement began right here at the Community Foundation. We estimate that our $25 million investment in regional greenways has leveraged more than $125 million public and private dollars to these efforts over the past decade. Southeast Michigan is now recognized as a national leader in greenways, and our expertise is sought out by communities around the country.
DETROIT BANKRUPTCY
Finally, no review of the past year would be complete without mention of the Detroit bankruptcy. As you may know, the Community Foundation — along with other regional and national foundations — played a key role in an extraordinary proposal to move the city forward, protect city pensions and safeguard the collection of the Detroit Institute of Arts.
As we go to press, negotiations and rulings continue, and the ultimate resolution of the bankruptcy remains unknown. But we have learned throughout this experience that people care about what happens in Detroit. Its contributions to American culture, from the automobile to Motown and beyond, have earned it a special place in the hearts of many. And the problems Detroit faces, although perhaps unprecedented in scale, are shared by many municipalities. The world is watching what takes place here, and we are not alone.
As southeast Michigan's permanent source of community capital and expertise, we will always be engaged with the important issues, problems and opportunities of our day. We do what it takes to seek creative solutions to our most challenging circumstances. But it's also our mission to look ahead and plan for the brighter future that awaits us.
We want to thank you and the thousands of others who support us and make our work possible. We are grateful to our outstanding, dedicated Board of Trustees of
the Community Foundation for their expertise and guidance, and to our staff and volunteers for their smart and hard work.
Please let us know how you think we're doing, and share your vision for a healthier, more dynamic and prosperous southeast Michigan.
You can follow us on Facebook and Twitter, or reach out to us directly at 313-961-6675.