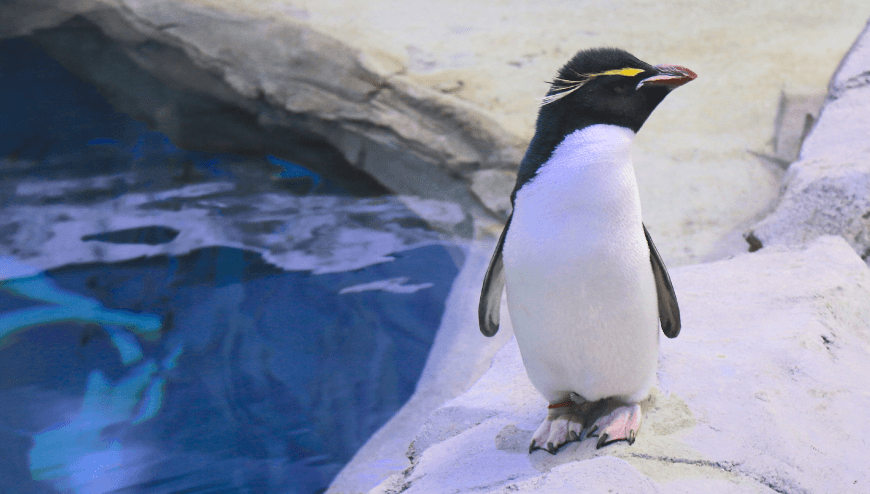 We all know that Antarctica is an extreme environment important to our global ecosystem and home to many penguin species.
The world class Polk Penguin Conservation Center at the Detroit Zoo had 250,000 visitors in it's first month of opening. The Center is devoted to the health, study and conservation of penguins.
A grant from the Community Foundation helped to support the design of the interpretive content of the Center's state-of-the-art interactive displays. The displays—and the penguins—teach school children, families and wildlife lovers of all ages a better understanding of these amazing animals, about their fragile habitat, and the steps they can take to protect the environment.
Pictured here is a Rock Hopper, one of 80 penguins of four different species at the remarkable Polk Penguin Conservation Center.