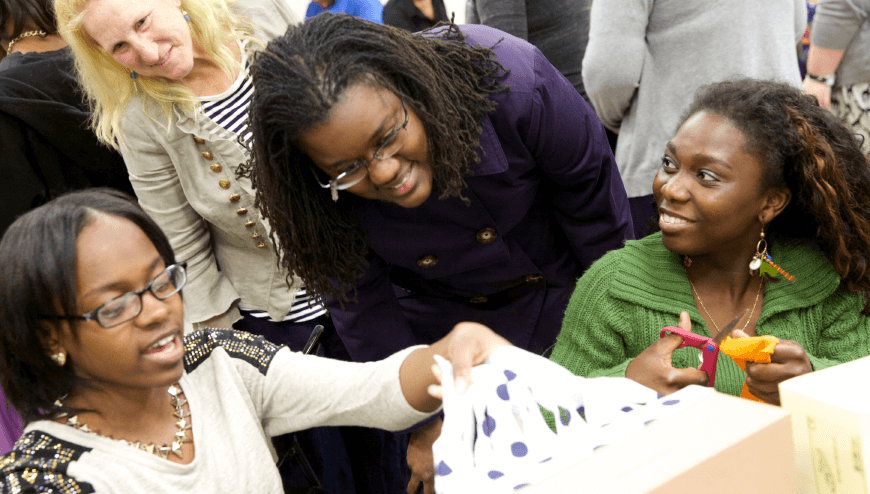 The Detroit Auto Dealers Association (DADA) Charitable Foundation Fund was established at the Community Foundation for Southeast Michigan in 1998 by the DADA, a trade association composed of more than 200 automobile dealers in metropolitan Detroit. It has provided more than $4.5 million to support nonprofit organizations in the region, with a primary focus on charitable organizations and activities that assist in improving the lives of children and youth.
The programs supported by the DADA Charitable Foundation Fund are very diverse, ranging from health and human services to the arts, recreation and education. Grants have been made to organizations across all seven counties of southeast Michigan, in communities large and small. In September, the following grants for 2015, totaling $303,500, were announced:
The Art Center, Mount Clemens: $50,000 over two years for visual arts programming and artist residencies throughout the Mount Clemens Community School District
Cranbrook Educational Community, Bloomfield Hills: $25,000 to expand an immersive science, technology, engineering and math (STEM) program for upper elementary students in southeast Michigan
Detroit Food & Entrepreneurship Academy, Detroit: $35,000 to expand a place-based, experiential leadership program for high school students
Girls Group, Washtenaw County: $25,000 to pilot the Youth Leadership Council leadership development program for high school girls
Girls on the Run Inc., southeast Michigan: $14,500 to launch a physical activity-based youth development program for sixth- to eighth-grade girls
Henry Ford Health System, Detroit: $28,000 to expand the service delivery of the Children's Health Project of Detroit, a mobile medical center program for youth in medically underserved neighborhoods
Starfish Family Services, Detroit: $50,000 for Thrive by Five, a collaborative effort with other charitable organizations for a year-round engagement of Detroit children in Head Start programs
Regents of University of Michigan, Southeast Michigan: $36,000 over three years for a literacy program for English-learning students and their families
VIP Mentoring Inc., Detroit: $40,000 for a pilot program to provide 25-30 at-risk Osborn High School youth with an intensive, year-long mentoring experience as a pathway for academic achievement.
For more information about the DADA Charitable Foundation Fund or to apply for a grant, visit cfsem.org/fund/detroit-auto-dealers-association.