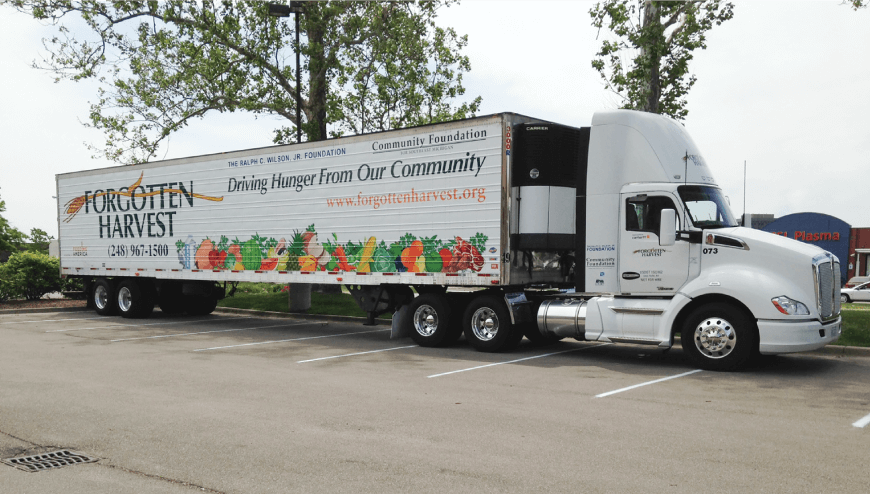 Supporting a Healthy Food System
A diet rich in healthy foods is essential to good health — that may be as close to a universal truth as there is. We are fortunate to be living at a time when good nutrition is better understood than ever before and residing in a state that boasts the second most diverse agricultural economy in the nation.
Farms in Michigan — 98% of which are family-owned — produce an amazing 300 varieties of food commodities. Most of that bounty stays here in the state, much of it sold at farmers' markets throughout southeast Michigan and distributed to restaurants and grocery stores via the nation's largest open air historic market — Eastern Market in Detroit.
But food fuels more than good health. It is also an economic driver, a conveyor of history and culture, a way to connect and socialize. Gardens and farms produce jobs as well as fruits and vegetables, and as those live near them know, they provide a sense of well-being and connection to nature. Food is at the heart of a good life, and that's why so much of our work at the Community Foundation touches healthy food in one way or another.
We are pleased to be part of a healthy food revolution in southeast Michigan that is helping to generate many positive outcomes. The programs featured here are just a few of our many investments in gardening, healthy food access, and the food economy. Our goal is to help ensure that all residents of our region can obtain the food they need to grow and be healthy, and that all communities can leverage the power of food to reach their full economic and cultural potential.
In the 26 years since its founding, Forgotten Harvest has grown into one of the largest food rescue operations in the United States. The organization rescues more than 42 million pounds of perishable food annually from nearly 500 food donors and distributes it to emergency food providers throughout the region. Thanks to sophisticated mapping technology and a mobile data tracking system, Forgotten Harvest also achieves the lowest per-pound rescue and distribution cost in the industry — 19 cents a pound.
Last year, a $75,000 challenge grant from the Community Foundation helped the organization replace some of its aging fleet with more environmentally friendly tractor units. The grant helped Forgotten Harvest to raise the funds needed to secure a grant from the National Clean Diesel Funding Assistance Program of the United States Environmental Protection Agency (EPA). It also helped leverage major gifts from the Ralph C. Wilson, Jr. Foundation and the Milton M. Ratner Foundation and motivated many current and lapsed Forgotten Harvest donors to participate in raising the nearly $250,000 cost of acquiring two refrigerated box trucks that exceed current EPA emissions standards.
Community Foundation grants are not typically provided for purposes of acquiring equipment. However, by setting in motion Forgotten Harvest's successful challenge campaign, we were able to help an outstanding organization pursue its mission of distributing fresh, nutritious food to our region's most vulnerable residents while reducing its carbon footprint.