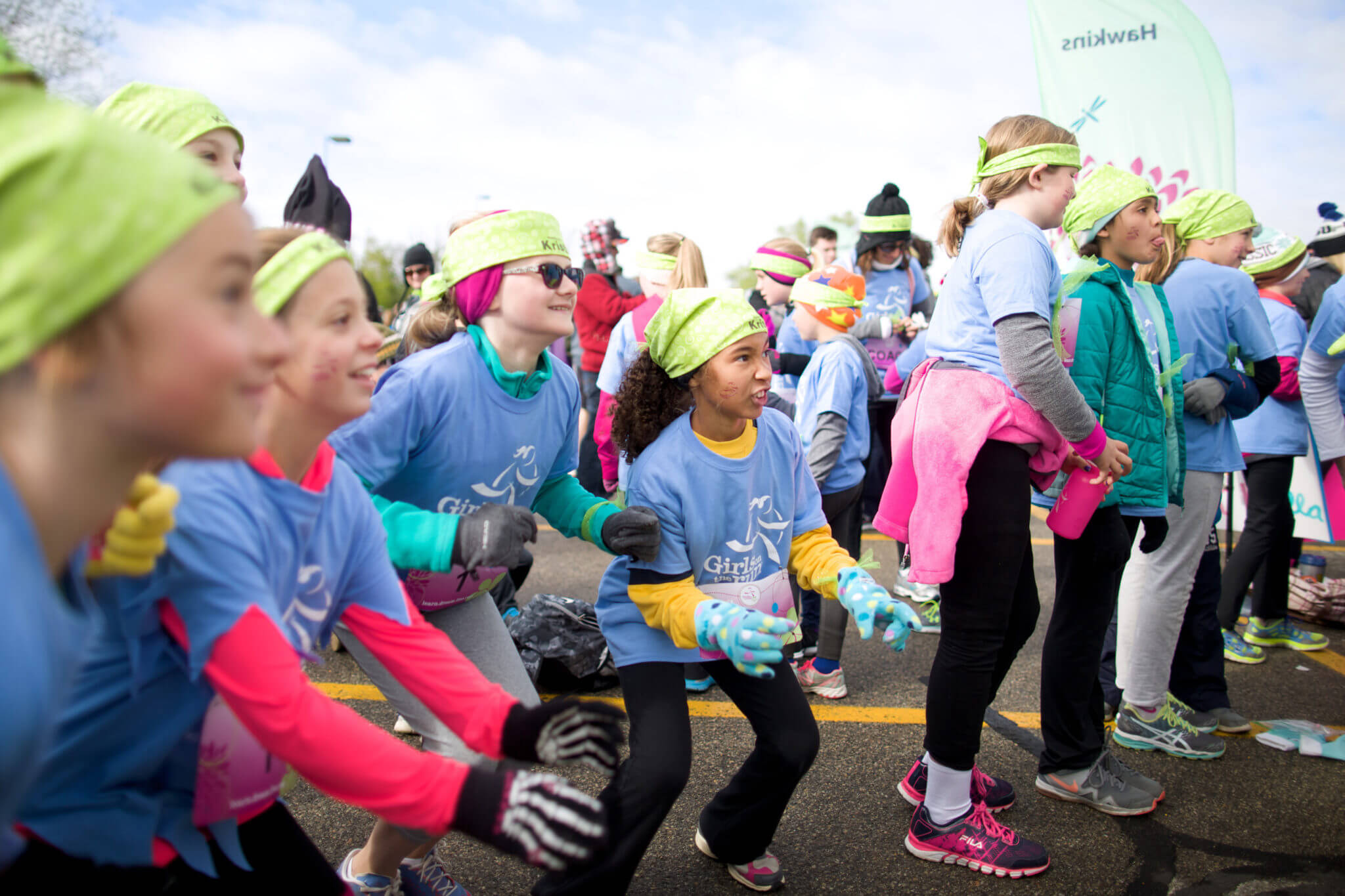 Investing In Youth
When we think of youth, we think of dreams, innovation, and new opportunities — or, simply put, the future. The youth of today will become the leaders, entrepreneurs, parents, and teachers of tomorrow. When given the opportunity to do so, young people turn their energy and creativity toward solving today's challenges and tomorrow's problems. The Community Foundation is leading the way in helping southeast Michigan's children and young adults achieve their goals in academics and extracurricular activities. The Community Foundation is proud to provide support to numerous organizations focused on youth sports and after-school enrichment classes in the arts and humanities. Investing in the youth of southeast Michigan ensures a legacy all residents wish to see; an investment in our youth is an investment in the region's future.
Girls on the Run
Girls on the Run of Southeastern Michigan has been empowering young women since 2002. The program aims to educate girls at an early age to prevent risky activities such as alcohol use, eating disorders, and other behaviors linked to a lack of self-esteem. Since its inception, this program has expanded to 95 sites, serving 1,881 girls in Washtenaw, Monroe, Jackson, Lenawee, and Livingston counties. With a $12,000 grant from the Community Foundation for Livingston County, Girls on the Run will be able to continue its Heart & Sole curriculum of building a solid support system for young women, and extend its experience-based running program into more rural areas of Livingston County. Girls on the Run is administered by volunteer coaches who encourage girls to be independent thinkers, embrace differences, and pursue healthy living. In addition to the self-esteem and confidence-boosting aspects of the program, participants combat obesity by collectively training for a 5K running event.
You can read more on our programs and grants in the Community Foundation for Southeast Michigan 2017 Yearbook.