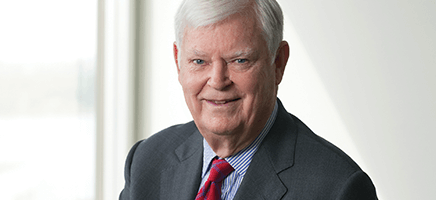 Congratulations to Joseph L. Hudson Jr., who received the Russell Mawby Award at the recent Governor's Service Awards ceremony.
Gov. Rick Snyder presented the state's highest award for philanthropy to Hudson in recognition of his lifetime of service to his community and the state. Hudson has played many roles in promoting philanthropy, including founding the Community Foundation for Southeast Michigan in 1984.
The award is named for Russell Mawby, president emeritus of the W.K. Kellogg Foundation. Dr. Mawby was also a founder of the Council of Michigan Foundations, the Michigan Nonprofit Association, and the Michigan Community Service Commission – three organizations that cosponsor Michigan's award for public service.
---
This article appeared in the September 2017 Community Foundation Report.