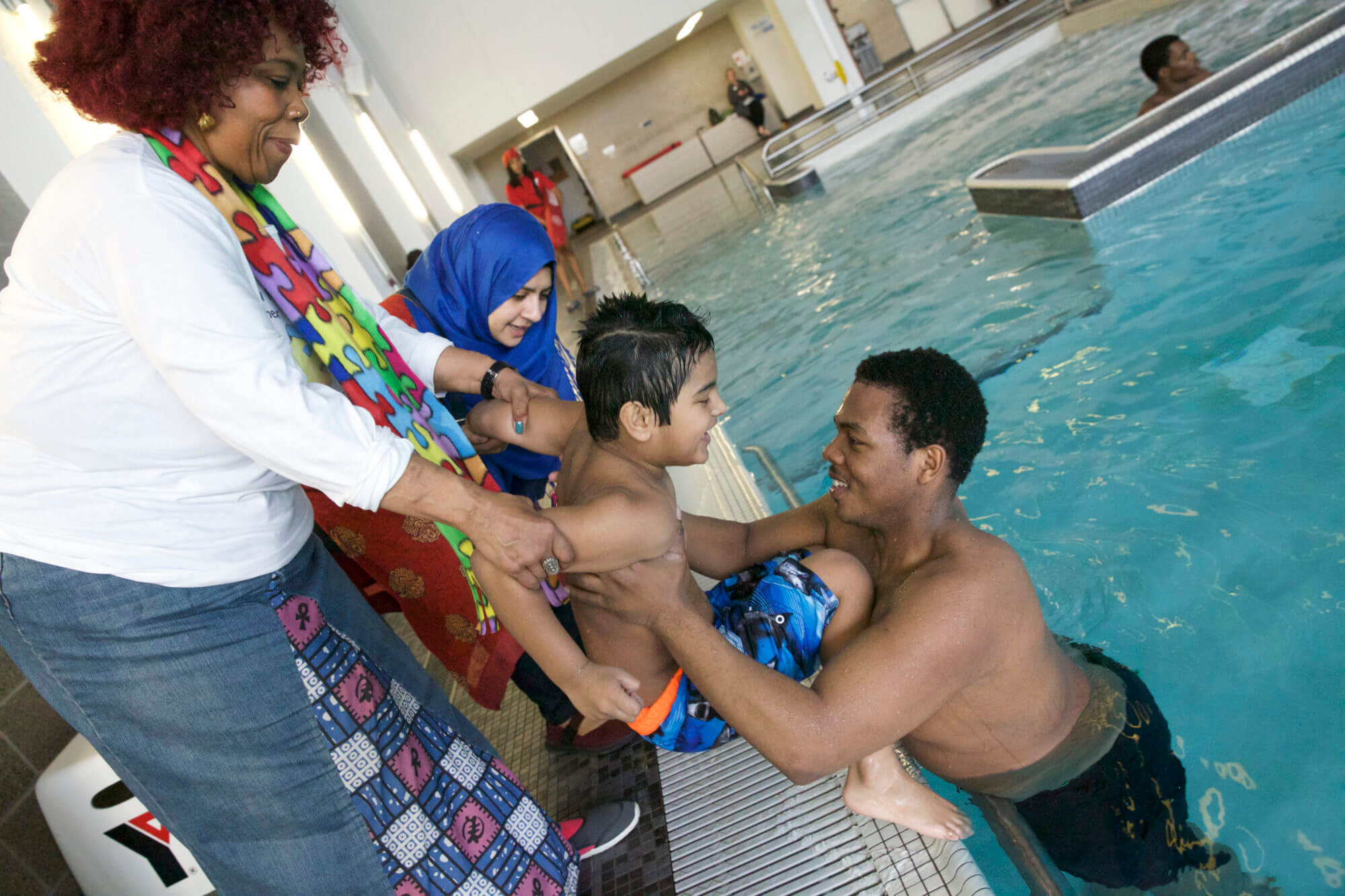 Investing In Youth
When we think of youth, we think of dreams, innovation, and new opportunities — or, simply put, the future. The youth of today will become the leaders, entrepreneurs, parents, and teachers of tomorrow. When given the opportunity to do so, young people turn their energy and creativity toward solving today's challenges and tomorrow's problems. The Community Foundation is leading the way in helping southeast Michigan's children and young adults achieve their goals in academics and extracurricular activities. The Community Foundation is proud to provide support to numerous organizations focused on youth sports and after-school enrichment classes in the arts and humanities. Investing in the youth of southeast Michigan ensures a legacy all residents wish to see; an investment in our youth is an investment in the region's future.
YMCA of Metropolitan Detroit
Approximately one in five young people in Michigan do not know how to swim. The second most common cause of accidental death for children ages 14 and under in Michigan is drowning. In a state with more than 11,000 inland lakes, something needed to be done to address the issue. The YMCA of Metropolitan Detroit answered with the Detroit Swims program in 2010. Detroit Swims is a free, eight-session, volunteer-led class for underserved children ages 5 to 14. With a $75,000 grant from the Community Foundation, the YMCA will expand its already successful Detroit Swims program throughout southeast Michigan. The program strives to break the cycle of fear around water and the generational barrier faced by families that do not know how to swim. As part of the program, children and young adults learn water safety skills and basic swim strokes.
You can read more on our programs and grants in the Community Foundation for Southeast Michigan 2017 Yearbook.