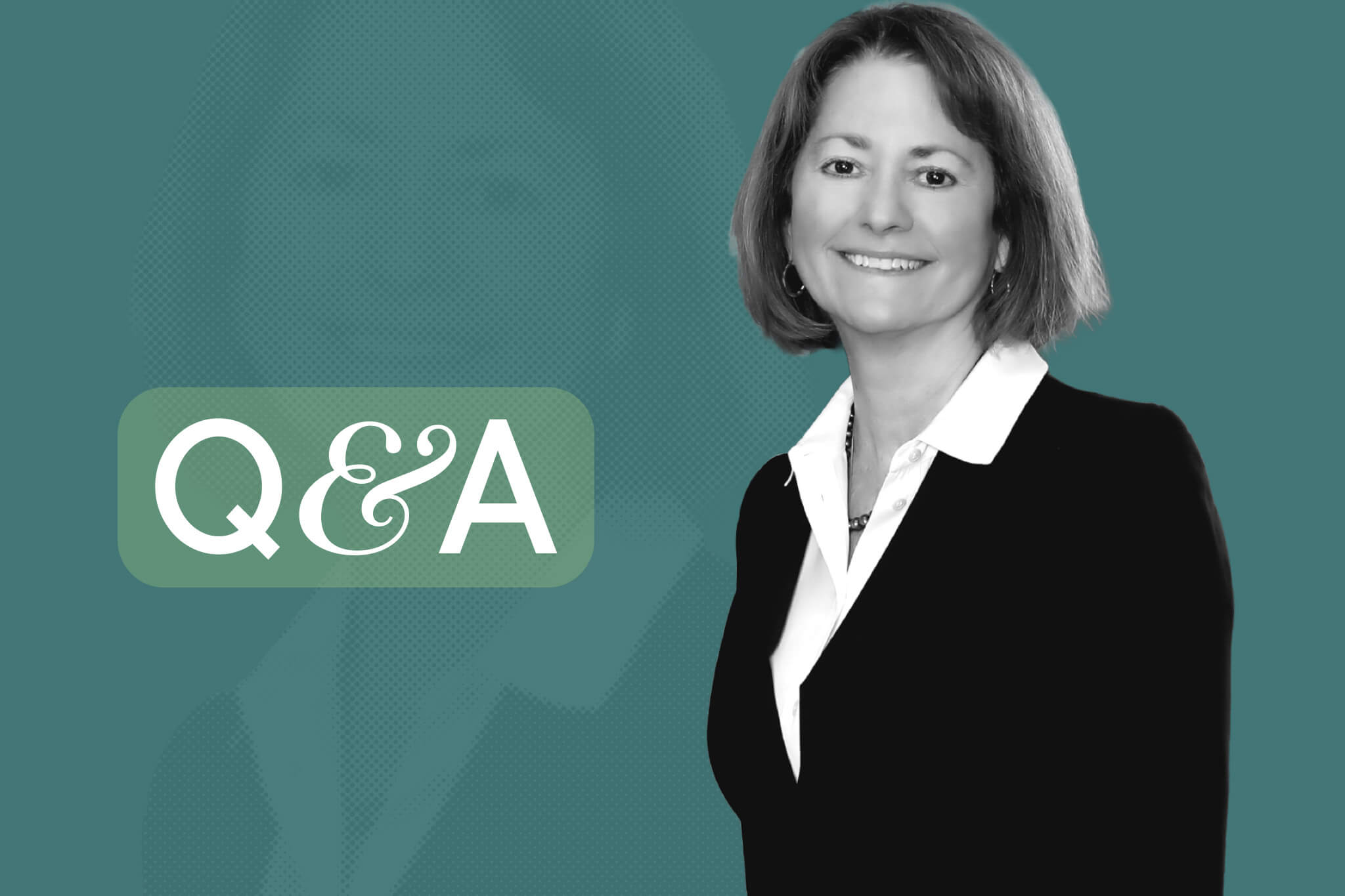 Legal-financial advisor Amy Hartmann is a committed champion of the Community Foundation for Southeast Michigan.
Attorney Amy Hartmann is a committed champion of the Community Foundation for Southeast Michigan. She and her law partner, Nancy Nihem, operate the Grosse Pointe Farms estate planning firm Hartmann & Nihem, PLLC, and include the Community Foundation in estate planning conversations with their clients.
"The Community Foundation is a treasure trove for an estate planner with charitable–minded clients," says Hartmann, who's also a longtime member of the Community Foundation's Legal Financial Network.
Hartmann recently took the time to discuss her firm's relationship with the Community Foundation and share her insights on women leading change through philanthropy in southeastern Michigan.
Women are a growing demographic in philanthropy and are managing more wealth than ever. What unique strategies do you use to serve this clientele?
The women we work with seem to want a sense of community with other women. They like to collaborate and share ideas. We've hosted (Community Foundation General Counsel) Laura Brownfield to present in a group setting, with financial advisors and our clients, to discuss opportunities for women as they relate to charitable giving.
Women want to preserve and protect what they've worked for. We're helping women who are selling their businesses, who have built up large retirement assets, and who have otherwise accumulated wealth and want to incorporate charitable planning with efficient tax planning. The Community Foundation is always prepared to help and provides invaluable assistance.
How are women's motivations and funding interests different when it comes to charitable giving? 
Women want to touch lives. They want to see the impact of their philanthropy. Many women are drawn to mentoring programs. They identify with causes dedicated to protecting the safety, health and well-being of children. They want to visit areas of need in the region and return to assess the improvements achieved by so many wonderful charities. They like to hear from young women assisted by nonprofits such as Alternatives for Girls, which has an endowment fund at the Community Foundation.
I find it is not about recognition, but a genuine desire to understand how to maximize the impact of charity. Many women also want to pass the legacy of charitable giving on to the next generation. That is why the idea of naming the children as successor advisors incorporated into the donor-advised and other charitable fund agreements with the Community Foundation is so important.
Women still face a pay gap when compared to their male counterparts, although it's smaller for younger women. Do you observe gender and age influencing charitable giving?
I actually see a strong commitment to charitable giving by younger women. It's exciting. More and more women are starting their own businesses, and are incorporating charity into their business models. Environmental causes are popular. Impacting the greater good is characteristic of many young women with whom we plan.
Many of our women business owner clients are donating profit percentages, adopting community projects and making global initiatives part of their enterprises. Parks and other recreational outlets for charitable intent also are important to younger women.
Is there anything else you'd like to add? 
When you think about women leaders in philanthropy, look at the Community Foundation itself. he late Joan B. Warren was a founding member of the Community Foundation's Board of Trustees, an active advisor to the Raymond C. Smith Fund and the mom of one of my best
childhood friends. She reminded me more than once how the Community Foundation started.
During the more than 30-year tenure of the organization's first president, Mariam Noland, which continued until just last year when she retired, the Community Foundation grew into one of the largest community foundations in the country, with more than $1 billion in assets entrusted to it. She was instrumental in convening local and national funders vital to pulling the City of Detroit out of bankruptcy through the Grand Bargain.
The innovative solutions by the Community Foundation, staff and partners provide endless opportunities for the future of charitable giving in southeastern Michigan. I'm proud to play a small part in the activities of the Community Foundation.
This story first appeared in the Spring 2023 REPORT Newsletter