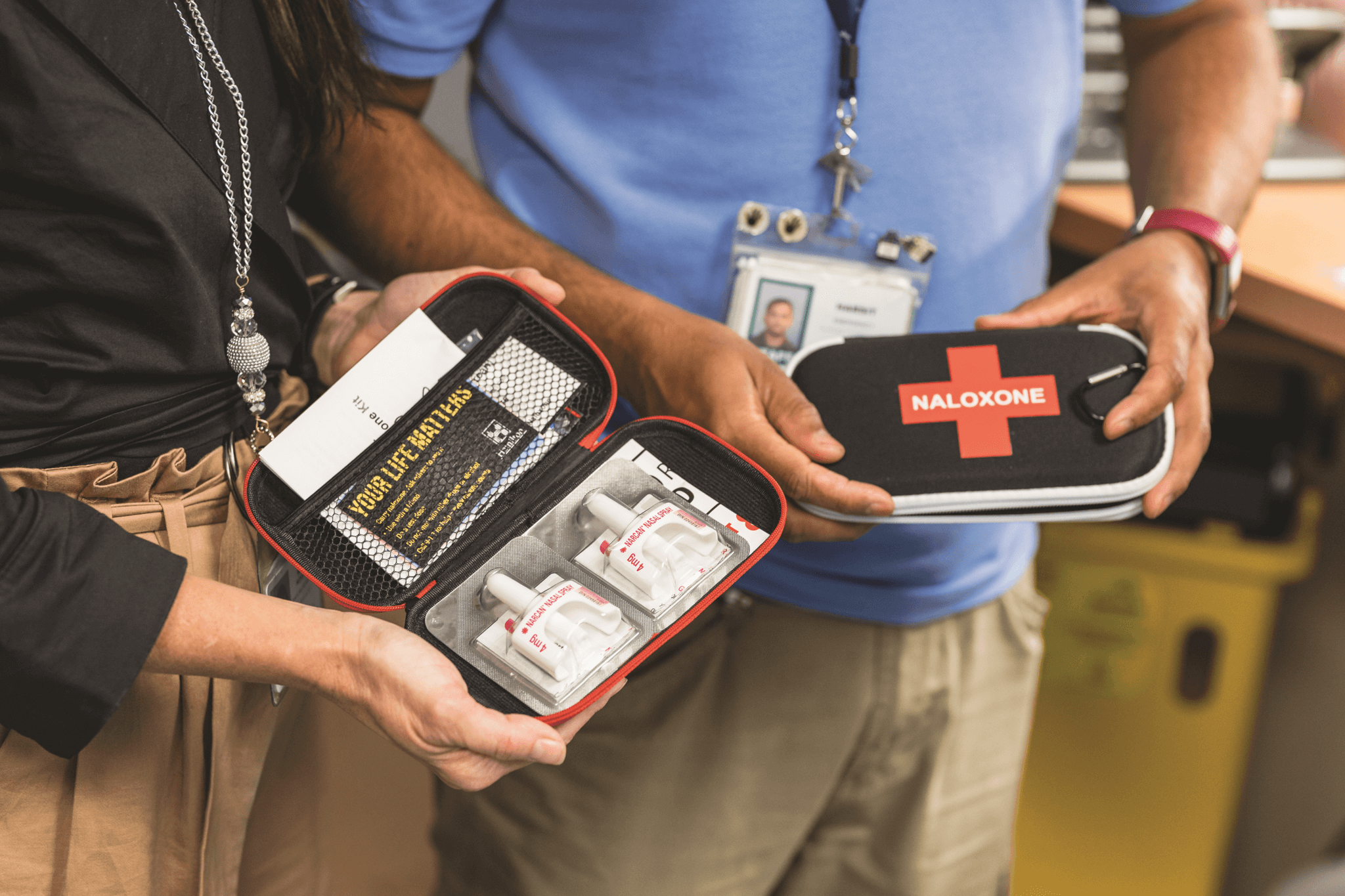 This story was originally posted in the Spring 2021 REPORT Newsletter.
Even amidst the COVID-19 pandemic, the nation's overdose epidemic continues to be a leading cause of death for Americans.
In January, the Community Foundation announced additional funding for activities through the Michigan Opioid Partnership.
According to 2020 data collected by the University of Michigan, in early 2020, between 30 and 40 Michigan­ders died of a suspected opioid overdose each week.
When the COVID surge began in mid-March, that number topped 40 a week, and kept rising through early June. It didn't fall back to the level seen in early 2020 until late August.
Nationwide, opioid-related fatalities are on the rise, too.
A study published in February 2021 in the Journal of the American Medical Association (JAMA) analyzed nearly 190 million emergency department visits. The study found significantly higher rates for opioid overdoses from mid-March to October 2020 when compared against the same dates in 2019.
In collaboration with the Michigan Department of Health and Human Services, and Blue Cross BlueShield of Michigan, the Community Foundation announced seven grants totaling $1 million for groups such as CARE of Southeastern Michigan, Catholic Human Services Inc., and Community Mental Health of Ottawa County.
The grants will provide outreach to individuals who have recently survived a drug overdose and connect them with resources to prevent overdose mortality.
The Community Foundation and the Michigan Opioid Partnership also announced 10 grants designed to help reduce overdose deaths by expanding harm-reduction services throughout Michigan.
In partnership with global public health organization Vital Strategies and the Council of Michigan Foundations, 10 community foundations throughout Michigan received grants as part of Vital Strategies' Overdose Prevention Program.
The Michigan Opioid Partnership is a public-private collaborative that includes the state of Michigan and key nonprofit funders whose mission is to decrease Michigan opioid overdoses and deaths through prevention, treatment, harm reduction, and sustained recovery.