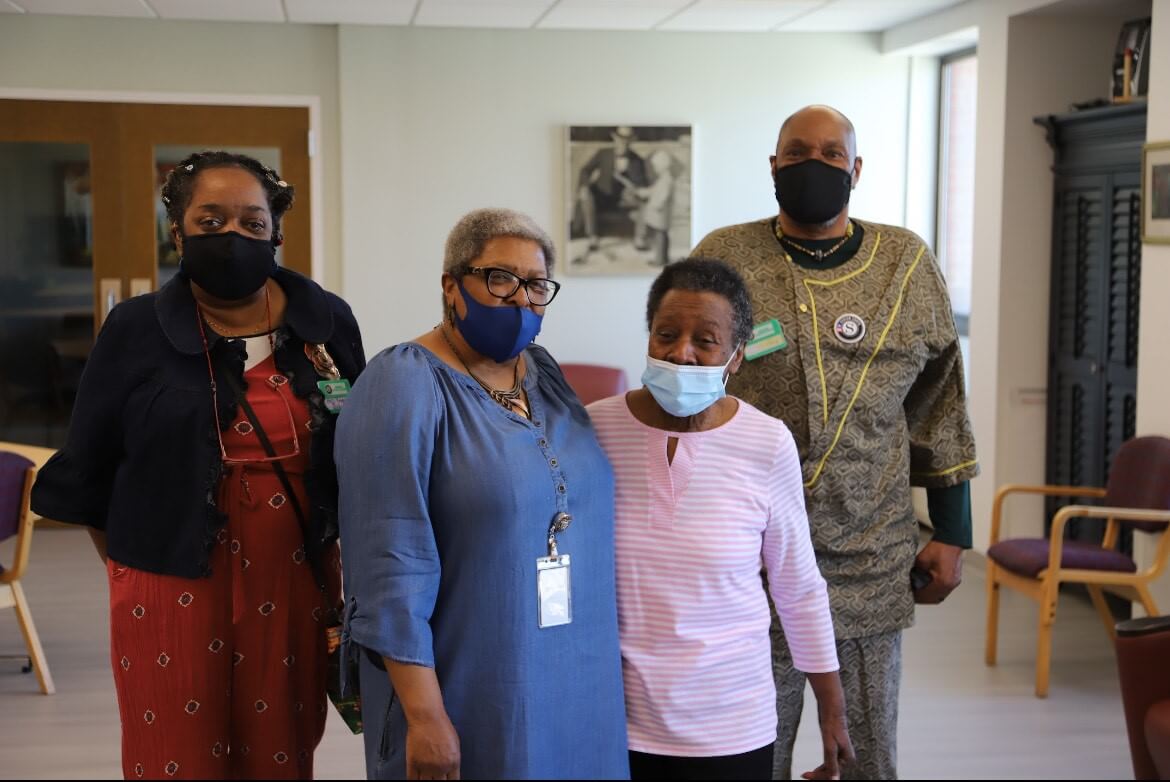 Anxiety. Sadness. Frustration. Anger. Guilt. 
These emotions are common among caregivers, who often struggle to prioritize their own mental health, physical well-being and finances while caring for a loved one. In fact, more than 60% of caregivers say the role increased their level of stress and worry, according to a nationwide 2023 AARP survey.
Respite care, which provides temporary relief from caregiving duties, can go a long way toward improving caregivers' quality of life. But, barriers — including lack of transportation and Medicare coverage — can make it inaccessible for many.
The Community Foundation for Southeast Michigan is working to address this issue.
Community Foundation supports caregivers
The Community Foundation manages the Ralph C. Wilson, Jr. Legacy Fund for Caregivers, which supports projects in southeastern Michigan that assist caregivers in underserved communities, with a preference for supporting caregivers of older adults.
In 2023, the Legacy Fund for Caregivers at the Community Foundation granted $163,000 to 10 organizations throughout southeastern Michigan. One of them was the Hannan Center, the oldest aging services provider in the City of Detroit. The Hannan Center served more than 700 older adults and their caregivers in 2022, providing them with a comprehensive range of programs and services — including art therapy, support groups and resource assistance — to ensure they can age in place and maintain their quality of life.
The organization is an excellent example of grantmaking from the Caregivers Fund that directly impacts caregivers.
Program gives caregivers a break
A recent grant from the Community Foundation for Southeast Michigan supported the Hannan Center's DayBreak adult day care program, which aims to improve the quality of life for seniors living with dementia and their families. Most DayBreak clients and their caregivers are African Americans from low- to moderate-income households and qualify for subsidized rates. As such, many wouldn't be able to access quality respite services without the DayBreak program.
DayBreak provides a safe daytime environment for participants, offering opportunities for independence, growth in confidence, and personal development. Caregivers are given the chance to fulfill work and personal obligations, or just take a break from the demands of caregiving – all while having peace of mind that their loved one is being cared for by compassionate team members.
Belinda Croft, who manages the DayBreak program at the Hannan Center, says she also helps caregivers coordinate resources, offers research assistance and leads training sessions.
"There's a lot of anxiety. There's a lot of frustration," Croft says of caregivers. "Then, there's a lot of depression, especially if it's a husband and wife, because you've had many, many years of this person being the love of your life. Now, to see them unraveling is really discouraging. But, you still see the love in their eyes, those glimmers of hope when they have moments of lucidity.
"Guilt comes into play because, as a caregiver, you're not as understanding as you think you should be. Your emotions take over. Your emotion is going to be frustration. Your emotion is going to be anger," Croft says. "But then caregivers will think of their loved one: Can they really help themselves? Should I really be angry at them as the person who is living with dementia? Or am I angry because where's my life story? This is not what I'm married for, or this is not what my adult life should look like. I wanted to travel, but now I have the responsibility of my mom or my dad or my sister. So, you're angry and you feel guilty because you're angry."
Croft says one of the most important pieces of her work with the DayBreak program is to lend a listening ear as caregivers experience these difficult emotions while their loved ones navigate the phases of dementia.