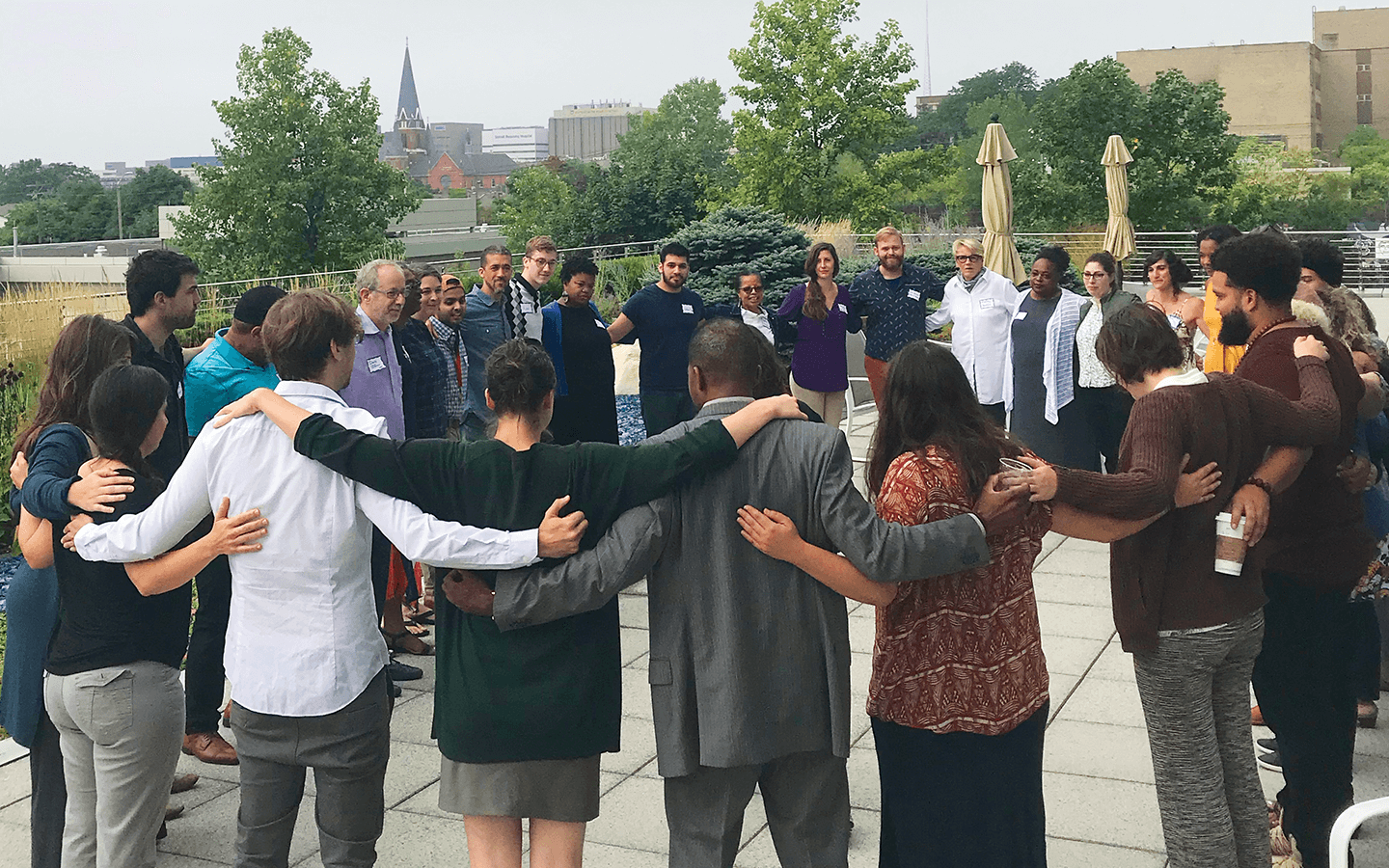 Amidst the region's robust cultural offerings, Detroit's arts scene occasionally overlooks its award-winning theaters.
Through Staging Change Detroit — a program launched by the Community Foundation in partnership with the John S. and James L. Knight Foundation — members of 10 professional theater organizations in Detroit benefited as they joined together in a cohort designed to network and develop strategies to grow Detroit's theater scene.
Led by New York-based arts organization EmcArts, Detroit's 10 high-level theater groups recently participated in a series of leadership workshops. This training is helping them strengthen their connections and develop concepts that can help them adapt, innovate, and reach new audiences.
The workshops have led to a variety of strategies to engage new audiences in the region, such as Shakespeare in Detroit's "inebriated reading" series, which features a Shakespeare performance paired with themed cocktails. Since launching the events in 2020, several have sold out and helped the group develop a community beyond its existing audience in Detroit schools.
The members of Detroit's theater groups — most of whom had never met before — have been able to build a sense of community, which has been helpful in brainstorming new events and growing new audience connections. As members form trusted relationships through shared experiences, they continue to learn to think adaptively and innovatively, and hold each other accountable.
Through the Staging Change program, each organization received a general operating support grant and convened to share their experiences as arts leaders.
The 10 theaters participating in Staging Change Detroit are: Black and Brown Theatre, Carrie Morris Arts Production, Detroit Public Theatre, the Hinterlands, A Host of People, Matrix Theatre Company, Mosaic Youth Theatre of Detroit, Planet Ant Theatre, Plowshares Theatre Company, and Shakespeare in Detroit.
As the Staging Change program progresses, the Community Foundation will continue to work closely with its members to support their growth and development.
If you would like to support arts in our region, please consider making a gift to the Community Foundation.