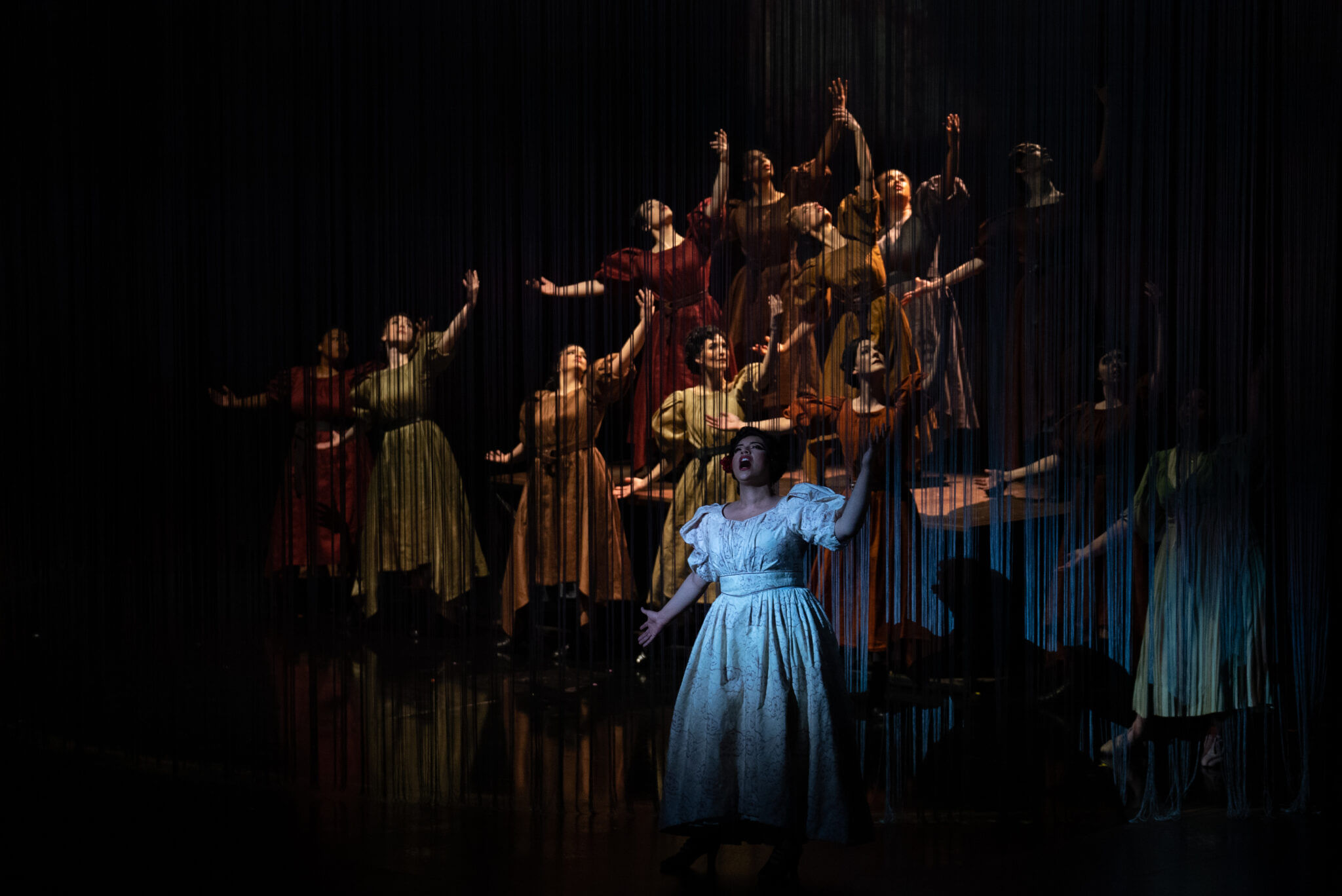 Detroit Opera made history in April as it staged Argentinian-American composer Osvaldo Golijov's "Fountain of Tears (Ainadamar)" — the first opera to be performed entirely in Spanish on the Detroit Opera House stage.
A $100,000 grant from the Community Foundation for Southeast Michigan supported the "Ainadamar" production, as well as community engagement surrounding the performances.
The Community Foundation for Southeast Michigan supports a range of initiatives and organizations working to advance inclusion in the arts and culture sector. Examples include Staging Change Detroit, a program that nurtures a vibrant theater scene in the city, recent Wilson Arts and Culture grants to small and midsize arts and culture nonprofits, and support for the Detroit Opera's production of X: The Life and Times of Malcolm X.
"Detroit Opera's goals of increasing a limited canon of diverse contemporary opera repertoire, growing BIPOC representation of artists and creatives working in opera through the selection of a diverse production team and cast, and building recurring relationships with new audiences who come to its productions are all goals aligned with the Community Foundation's broader funding priorities," says Greg Yankee, Director of Arts and Environmental Initiatives at the Community Foundation for Southeast Michigan.
Weaving together flamenco, rumba rhythms and Western classical singing, "Ainadamar" — with a libretto by award-winning playwright David Henry Hwang — portrays the life of poet Federico Garcia Lorca. Lorca was a polarizing and controversial figure whose political views and sexual orientation led to him being assassinated in 1936 during the Spanish Civil War.
The Detroit Opera performances — a co-production with Opera Ventures, Scottish Opera, Welsh National Opera and the Metropolitan Opera — powerfully blended dance, projections and poetry. The principal roles were sung by mezzo-soprano Daniela Mack, soprano Gabriella Reyes and soprano Vanessa Vasquez. The creative team included director Deborah Colker, flamenco choreographer Antonio Najarro and conductor Paolo Bortolameolli.