Building Community in Livingston County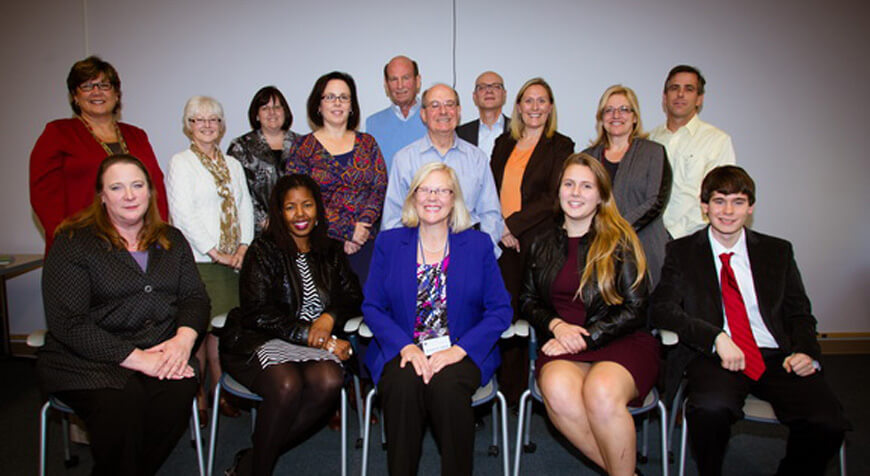 Local Partnership Promotes Civic Leadership
For those of you who are familiar with Livingston County, you know of its many wonderful attributes. Brighton Recreation Center. Howell Nature Center. Pinkney State Recreation Area. … in fact, there are over 50,000 acres of parks! Plus they have a growing arts community, festivals, etc. It is a truly beautiful and vibrant place.
In terms of community cohesiveness, however, Livingston County has its challenges.. A statistic that jumps out to me is that Livingston County has the highest rate of out-of-county commuting in the region. Nearly 60 percent of working residents leave the county every day for their jobs! Also, it is one of the fastest-growing counties in the state, meaning there is a need to work hard to welcome people in and build relationships and ties that make them want to stay. With trends like that, how do you build community in a meaningful way over time?
Enter the Community Foundation for Livingston County. Nearly 25 years ago, a group of community-minded leaders in Livingston County got together and established a local community foundation designed to promote civic activities and support unique efforts to move the county forward. Rather than build separate infrastructure, they partnered with us here at the Community Foundation for Southeast Michigan (CFSEM). As an "affiliate" of CFSEM, we help manage all their back office needs so that the local committee can focus on raising funds and supporting projects that better the community.
The results have been amazing. Since 1991, the Community Foundation for Livingston County has awarded more than $600,000 in grants to support and improve the public well-being and quality of life in the areas of human services, the arts, civic affairs, education, health and the environment in Livingston County.
Also since that time, the Foundation has established 16 funds to recognize individuals and businesses in Livingston County growing the Foundation endowment and related funds to more than $1 million!
Beyond the dollars however, have been some larger stories of impact. One of these activities happened recently. In order to promote civic leadership, the Community Foundation for Livingston County partnered with Leadership Livingston to promote civic leadership throughout the county.
Here's the scoop. The Community Foundation for Livingston County offered $20,000 in challenge grants to boost awareness of Leadership Livingston's activities and support worthwhile nonprofit projects in Livingston County. Leadership Livingston's adult and youth leadership teams each received $10,000 for a project that will benefit residents of the county.
The teams were asked to consider a variety of potential projects and to select and "pitch" their top choices to the Community Foundation Advisory Committee. The winning projects were selected by the Community Foundation at a joint meeting at Cleary University in late October.
The youth group project winner, Lacy's Love Dog Biscuits, is a project of Pathway School in Howell, a school for special needs children from across the county. One hundred students have created a dog biscuit business, making, selling and distributing dog biscuits to help them gain business skills and employment experience. The students will use their $10,000 Community Foundation funding to develop a marketing program and a website platform to expand distribution and boost mail order sales.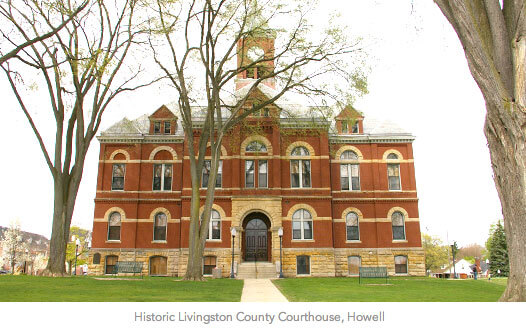 The adult group will map the presence of automated external defibrillator (AED) units across the county and place these lifesaving devices where they are needed most. The project will utilize cutting edge mapping technology and will work in partnership with police departments and EMS units across the county. It will also raise awareness in the community about Sudden Cardiac Arrest and how to respond to it. The AED mapping project is tapping the public for help in the mapping process, encouraging people to form teams to download a mobile app that will facilitate locating and reporting the devices. Groups and individuals can register at hearthunt.org.
This activity does not represent typical grantmaking in the foundation world. The partnership with Leadership Livingston allows the Community Foundation to capitalize on and support outstanding work that is going on in the county and help take it to the next level. Both organizations are here to improve life in our community through volunteer and charitable activities and we very much complement one another.
Building community takes time and dedication. Hats off to the advisory board of the Community Foundation for Livingston County for being thoughtful and creative in its grantmaking. We look forward to the next 25 years.