Detroit Riverfront Conservancy Ribbon Cutting For MT Elliot Park June 6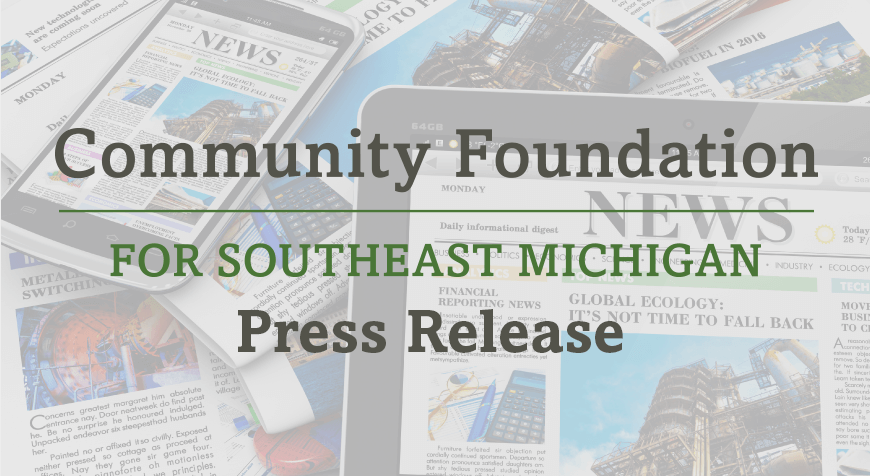 Park is Third Plaza and Pavilion to be developed Along the East Riverfront's more than Three Miles of Completed Pathways, Parks and Greenspace
FOR IMMEDIATE RELEASE
DETROIT—The Detroit RiverFront Conservancy will celebrate a major milestone in the continued transformation of the east riverfront with a ribbon-cutting ceremony for Mt. Elliott Park & Pavilion. Mt. Elliott Park is the Conservancy's third plaza and pavilion to be developed along the east riverfront's more than three miles of completed pathways, parks and green space that are all connected by the vibrant RiverWalk.
PLEASE NOTE: This is a private event.
The Conservancy will be joined by its partners, dignitaries and community leaders, and the ceremony will include a special performance by the Detroit Academy of Arts and Sciences choir. The park opens to the public the afternoon of Friday, June 6.
Key speakers include:
Matt Cullen, Chairman of the Board, Detroit RiverFront Conservancy
U.S. Senator Carl Levin, D-Mich.
Lt. Governor Brian Calley, State of Michigan
Kirk Steudle, Director, Michigan Department of Transportation
Executive Robert Ficano, Wayne County
Mariam Noland, President, Community Foundation of Southeast Michigan
Alicia Minter, Director, City of Detroit Department of Recreation
WHEN: Friday, June 6 at 11 a.m.
WHERE: Mt. Elliott Park & Pavilion along the Detroit Riverfront 120 Mt. Elliott, Detroit MI (Foot of Mt. Elliott and Wight Streets)
The Detroit RiverFront Conservancy is a non-profit organization founded in 2003 with the mission to develop public access to Detroit's riverfront and serve as an anchor for economic development. As the permanent stewards of the RiverWalk and the Dequindre Cut, the Conservancy is responsible for raising the funds needed for construction, operation, maintenance, security and programming of the public spaces located along the riverfront. The Conservancy's ultimate vision is to develop five-and-a-half miles of riverfront from the Ambassador Bridge on the west to Gabriel Richard Park, just east of the MacArthur Bridge to Belle Isle. The first phase of the project, three miles along the east riverfront, is now 80 percent complete and spans from Joe Louis Arena to Gabriel Richard Park. The first phase of the west riverfront project, a 20-acre parcel located on West Jefferson that features a wider RiverWalk and open green spaces, opens this year. Visit www.detroitriverfront.org for more information.