A conversation with The HOPE Fund committee member Sabin Blake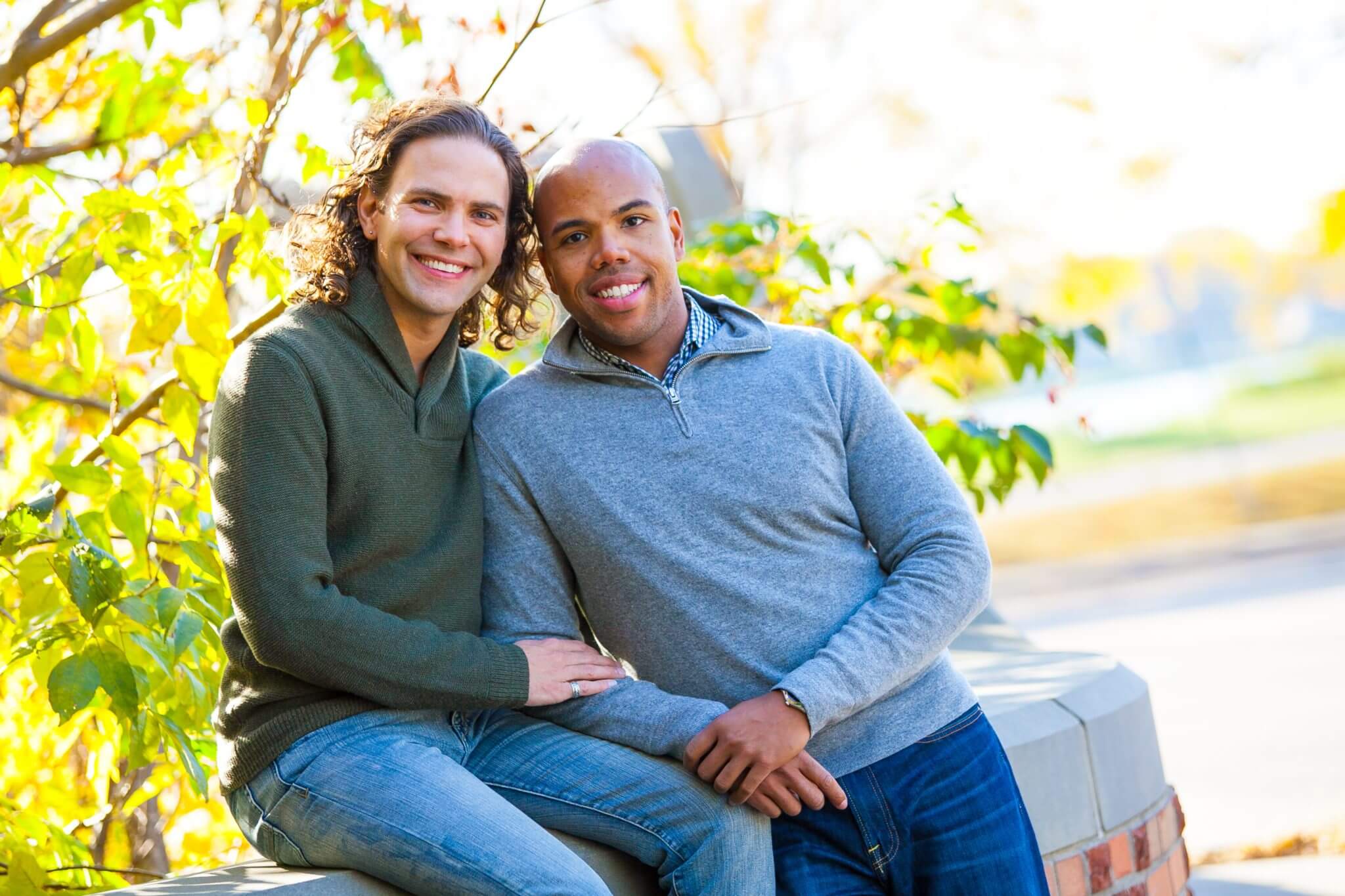 Sabin Blake, 42, of Ferndale, was famously featured on the cover of Black Enterprise magazine in 2011 in an article with the headline "Black and Gay in Corporate America: Breaking Through Isolation and Fear." At the time, the article cited a Human Rights Campaign survey that found only 25 percent of African Americans revealed their sexual orientation on the job.
Many things have changed for the LGBT community since 2011. Gays now have the right to marry. In 2016, Blake married his husband Jeremy Fulwiler, 42, a psychotherapist. His career has continued to thrive since he's come out at work. The Flint native who has a business degree from Kettering University, has now been at General Motors for more than 20 years in roles that range from brand marketing to dealer organizational management to his current role in Corporate Giving.
Progress, however, is still lagging. A 2018 Human Rights Campaign workplace survey shows LGBT workers who reveal their sexual identity at work is now up to 49 percent. However, that survey shows racial and ethnic minorities are still less likely to come out at work: that's 18 percent of Latinxs, 25 percent of African Americans and 29 percent of whites. Progress is still needed in many other areas including health care, employment and home ownership.
We spoke with Blake recently about his hopes for the LGBT community and The HOPE Fund.
---
How did you become involved with The HOPE Fund?
I was recruited by another committee member, Michael Mirto. We were in a leadership class together. How does one say no to Michael Mirto?
I grew up in Flint at a time where it wasn't as accepted to be out and be gay, and in a community where there weren't resources available to support the LGBT community. Getting support for LGBT people and allies was invaluable to me as a gay man. I knew that one day when I had resources to give, I would give back to causes that support my community and the wider community needs.
Why The HOPE Fund?
My husband and I are deeply passionate about supporting marginalized people in any way we can. I've been incredible impressed with the work of The HOPE Fund, its support of marginalized communities, and people who have nowhere else to turn.
Are there any specific areas where you feel The HOPE Fund does important work?
I was just reading an article about HIV and AIDS cases rising in certain communities. In wider LGBT communities, we have made much progresses with treatment. But HIV is still on the rise in the gay black community, where The HOPE Fund does work. The HOPE Fund also supports transgender women of color, another extremely marginalized community. Another grant that was awarded earlier this year supports victims of sexual violence. The HOPE Fund goes after issues where traditional sources of funding are hard to get. We are also huge supporters of the Ruth Ellis Center, a Detroit area social services agency that serves the needs of runaway, homeless and at-risk lesbian, gay, bisexual, and transgender youth. Jeremy and I are extremely passionate about supporting youth.
What have you learned about The HOPE Fund since you have been on the committee?
An amazing part of The HOPE Fund is that a lot of the people who were involved in the beginning are still there. These are titans of their respective industries such as Wayne State president and former Ford executive Allan Gilmour and co-publisher of Pride Source Media Group Jan Stevenson. These people could be doing anything with their time and the fact that they are still giving of their time, their authenticity and their commitment to this organization, speaks volumes. It makes me feel like I have a responsibility. It goes back to the question of accepting the responsibility – if not me, then who?
What is your hope for The HOPE Fund's future?

Detroit is going through a big transformation. The Detroit LGBT community is growing and is in and of itself, diverse. It's important that we expand. We need to create ways to attract young people and grow them into philanthropists. That's where I think our opportunity lies. How do we put on events that are engaging to people and get them to come out? People might not be able to give right away but at some point, they will and the Community Foundation will be able to continue funding programs that are crucial for a vibrant, inclusive and healthy LGBT community.
What is an unexpected outcome of giving?   
One thing my husband and I talk about all the time is when you see what's going on in politics, sometimes you feel helpless, like you can't make a difference. We look for ways to make a difference. When things happen politically on a national stage, being civically active in our community is important to us. We want to make sure our dollars are going to organizations that support our values.