The HOPE Fund (Helping Others through Partnerships and Education) was created to strengthen organizations and projects that support LGBTQ+ individuals and families, through targeted grantmaking, projects and technical assistance.
The Howards (featured in the video) were both born and raised in Detroit. They agreed to participate in the video because they believe in the power of giving back and funding resources for the LGBTQ+ community.
"We have to pay attention and understand the times we live in. It is all of our responsibility to make the world a better place for those who come after us like Miss Ruth Ellis. We have to be the change and the FUNDER of the change we want to support in our community." ~ Tigg Howard
BACKGROUND
In 1994, concerned civic leaders collaborated with the Community Foundation for Southeast Michigan to confront a challenge. The LGBTQ+ community — from youth to seniors — desperately lacked essential human and social services. Few nonprofit agencies offered LGBTQ+-friendly programs, while LGBTQ+-led organizations were underfunded and understaffed.
In response, The HOPE Fund was created as a grantmaking and technical assistance program to focus on strengthening organizations and projects that serve the LGBTQ+ community. In 1995, a pivotal $43,000 challenge grant was received from the national Funders for LGBTQ Issues that helped to launch the initiative.
In the two decades since its inception, generous contributors have invested more than $3 million to support The HOPE Fund endowment, its grantmaking program, and related efforts such as the Racial Equality Initiative.
To date, more than 163 grants totaling over $2.2 million have been distributed, resulting in a more responsive, creative array of services, programs and organizations for southeast Michigan's LGBTQ+ community. The HOPE Fund endowment continues to grow and will be able to meet any future needs of the community.
The HOPE Fund is the first partnership of its kind in Michigan between the LGBTQ+ community and a community foundation. This unique structure within the Community Foundation benefits the LGBTQ+ community by providing:
Support for capacity-building for LGBTQ+ agencies which leads to increased efficiency internally
Support for efforts involving two or more agencies that serve the LGBTQ+ community to collaborate in meaningful ways, leading to more efficiency and impact in the community
Support for efforts that increase the effectiveness, voice and visibility of the LGBTQ+ community in the state of Michigan
PEOPLE
The HOPE Fund Committee is a dedicated group of community leaders and advocates. They are responsible for fund development efforts, and serve as advisors for the grant applications that are submitted.
Co-chairs
Allan D. Gilmour
Members
Sabin D. Blake
Mark D. Blanke
Stephen Bobalik
Karen C. Brown
Stacey E. Cassis
Derek E. Daniels
Brenda S. Donaldson
Gilbert M. Frimet
Henry M. Grix
Howard W. Israel
Glenn F. Kossick
Michael C. Mok
Elizabeth A. Niblock
Shane Pliska
Faye Schuett
Linda Stechison
Jan R. Stevenson
Father Anthony P. Sulkowski Jr.
Suzanne K. Wait
Thomas P. Wilczak
John Zervos
Stay Connected with The HOPE Fund
Questions? Feel free to contact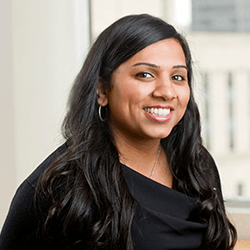 Surabhi Pandit
Senior Program Officer
313.961.6675, ext. 123
Contact Surabhi for grant-related questions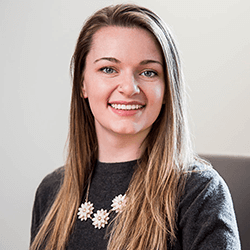 Emily Angyal
Philanthropic Services Officer
313.961.6675, ext. 109
Contact Emily for donor-related questions