The HOPE Fund (Helping Others through Partnerships and Education) was created to strengthen organizations and projects that support lesbian, gay, bisexual and transgender individuals and families, through targeted grantmaking, projects and technical assistance.
BACKGROUND
In 1994, concerned civic leaders collaborated with the Community Foundation for Southeast Michigan to confront a challenge. The LGBT community — from youth to seniors — desperately lacked essential human and social services. Few mainstream agencies offered LGBT-friendly programs, while LGBT-led organizations were underfunded and understaffed.
In response, The HOPE Fund was created as a grantmaking and technical assistance program to focus on strengthening organizations and projects that serve the LGBT community. In 1995, a pivotal $43,000 challenge grant was received from the national Funders for LGBTQ Issues that helped to launch the initiative.
In the two decades since its inception, generous contributors have invested more than $3 million to support The HOPE Fund endowment, its grantmaking program, and related efforts such as the Racial Equality Initiative.
To date, more than 155 grants have been distributed, resulting in a more responsive, creative array of services, programs and organizations for southeast Michigan's LGBT community.
The HOPE Fund is the first partnership in Michigan between the LGBT community and a significant, mainstream philanthropic foundation. It is a key information-provider nationally, particularly on issues of estate planning for LGBT families. Agencies serving the LGBT community have used HOPE Fund grants as leverage for applying to additional private and public funders.
This unique structure within the Community Foundation benefits the LGBT community by providing:
Support for capacity-building for LGBT agencies which leads to increased efficiency internally
Support for efforts involving two or more agencies that serve the LGBT community to collaborate in meaningful ways, leading to more efficiency and impact in the community
Support for efforts that eliminate duplication of services by the nonprofit community
Support for efforts that increase the effectiveness, voice and visibility of the LGBT community in the state of Michigan
PEOPLE
The HOPE Fund Committee is a dedicated group of community leaders and advocates. They are responsible for fund development efforts, and serve as advisors for the grant applications that are submitted.
Co-chairs
Allan D. Gilmour
Patrick R. Jakeway
Members
Sabin D. Blake
Mark D. Blanke
Karen C. Brown
Stacey E. Cassis
Derek E. Daniels
Julian Diaz
Brenda S. Donaldson
Gilbert M. Frimet
Henry M. Grix
Howard W. Israel
Nancy S. Katz
Glenn F. Kossick
Michael J. Mirto
Michael C. Mok
Elizabeth A. Niblock
Shane Pliska
Faye Schuett
Linda Stechison
Jan R. Stevenson
Father Anthony P. Sulkowski Jr.
Suzanne K. Wait
Thomas P. Wilczak
IMPACT
To date, over 155 grants totaling $2.1 million have been made to nonprofit organizations in the region that serve the LGBT community.
Recent grants from The HOPE Fund Include:
2018
Fair Michigan Foundation: $15,000 for support for the Fair Michigan Justice Project, which investigates and prosecutes hate crimes targeted at members of the LGBTQ community
Health Emergency Lifeline Programs: $24,000 for support to develop and implement a media, marketing and public relations strategy for the Corktown Health Center
2017
American Civil Liberties Union Fund of Michigan: $10,000 for support for the Friendly Caller program, designed to combat social isolation experienced by LGBT older adults
Neutral Zone: $20,550 for support to develop Queer Youth Stories, a digital storytelling and dialogue project for gay-straight alliances in southeast Michigan
Ruth Ellis Center: $25,000 for support for an organizational racial equity action and implementation plan
2016
Community Health Awareness Group, Inc.: $20,000 for support for the LGBT Detroit Leadership Academy, a social justice training program for LGBT African-American young adults and allies ages 18-30
Equality Michigan: $10,000 for support for organizing affinity groups to strengthen and diversify the LGBTQ movement in southeast Michigan
Freedom House: $25,000 for support for case management, human services, and related programming for LGBT asylum-seekers
Progress Michigan Education (dba Engage Michigan): $20,000 for support to expand the media and communications capacity of LGBT organizations in southeast Michigan
Transgender Legal Defense and Education Fund, Inc.: $20,000 for support for the Name Change Project, which helps transgender people in southeast Michigan change their names as part of the transition process
2015
Corner Health Center: $10,000 for support to strengthen organizational infrastructure to enhance LGBTQ+ youth health services
Non-profit Enterprise at Work (NEW): $25,000 for support for capacity-building, expansion and creating efficiencies in services of Inclusive Justice and the Michigan Unitarian Universalist Social Justice Network
Michigan AIDS Coalition – $4,500 for support for the 2015 Hotter Than July Annual Gathering for LGBT Issues
Presbyterian Villages of Michigan Foundation: $25,000 for support for Community Connections to develop a toolkit, and to train volunteers and staff members to be inclusive in serving LGBT older adults in southeast Michigan
Ruth Ellis Center: $25,0000 for support to strengthen organizational capacity in branding and communications
2014
Affirmations Lesbian and Gay Community Center: $25,000 for support to increase communications capacity and to strengthen digital media resources and Web presence
Affirmations Lesbian and Gay Community Center: $10,000 for support for the establishment of the Detroit Regional LGBT Chamber of Commerce
Michigan AIDS Coalition: $15,750 for support for educational and professional skills building programming that serves LGBT African Americans
Michigan AIDS Coalition: $5,250 for support for the Annual Gathering for LGBT Issues
Non-profit Enterprise at Work (NEW): $1,900 for support to enable the Gay Elders of Southeast Michigan to grow their capacity to become a SAGE-affiliated chapter
Ruth Ellis Center: $21,600 for support to improve the organization's capacity to expand core services
SPECIAL PROJECTS
Beyond ongoing grantmaking, The HOPE Fund has undertaken some short-term special projects over the years.
Through the Racial Equity Initiative, The HOPE Fund aimed to identify and work with leadership of local LGBT People of Color organizations to increase their capacity to meet the needs of their constituents. From 2007-2013, The HOPE Fund was supported by the Arcus Foundation, the Ford Foundation and Funders for LGBTQ Issues to undertake this work.
In 2003, The HOPE Fund received a special grant from  Funders for LGBTQ Issues to develop an estate planning education program focused on educating LGBT people about the importance of estate-planning and planned giving to charities benefiting the LGBT community.
Results included the development of an estate-planning guide for LGBT people, a marketing campaign that included a series of LGBT-targeted ads, and a series of educational sessions for both nonprofits and individuals.
Stay Connected
Sign up for updates about The HOPE Fund
Questions? Feel free to contact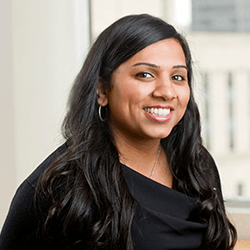 Surabhi Pandit
Senior Program Officer
313.961.6675, ext. 123
Contact Surabhi if you have grant-related questions.
Melissa Smiley
Special Assistant to the President and Strategy Officer
313.961.6675, ext. 103