Establishing Your Legacy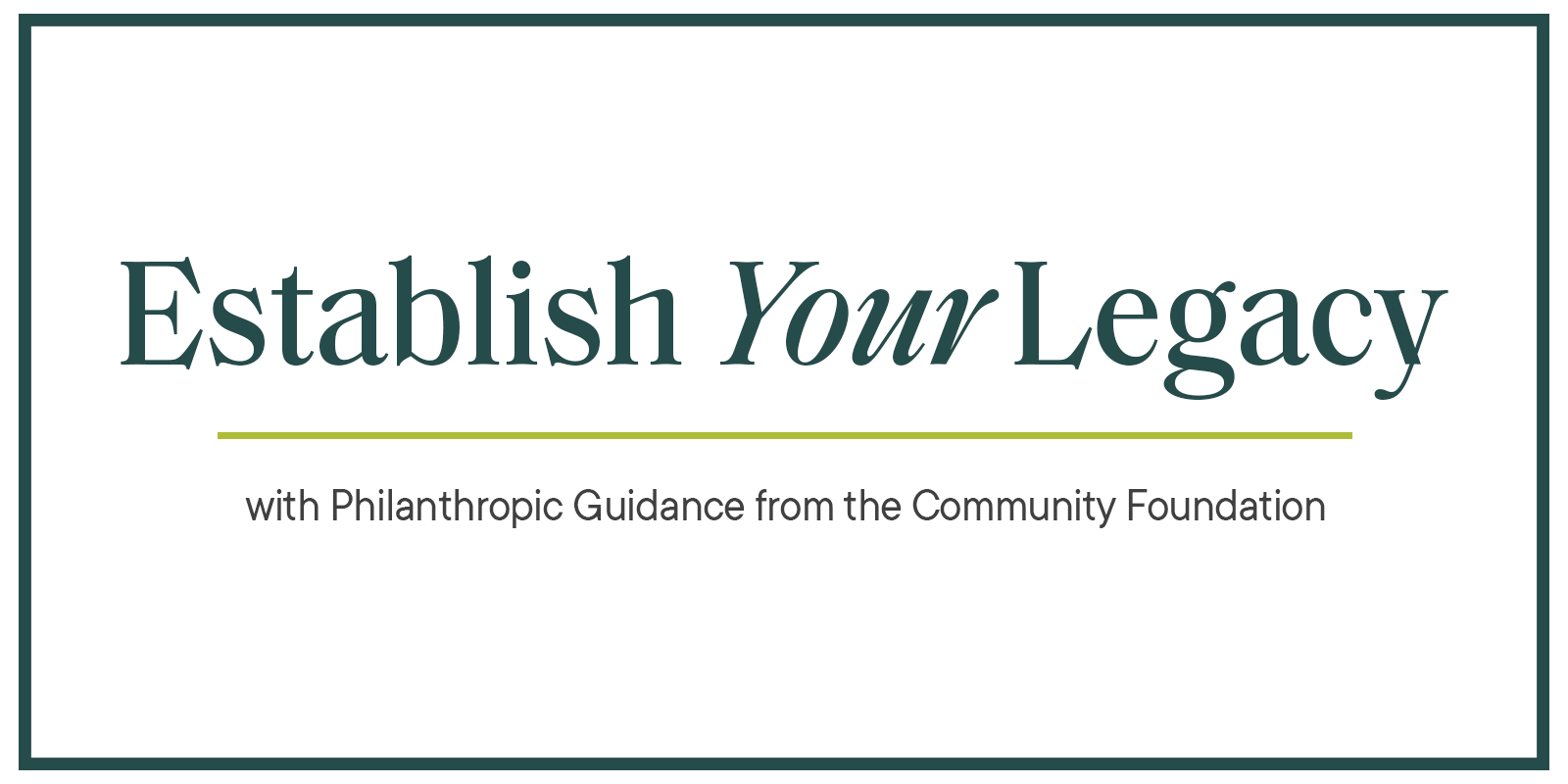 Whether your interests are in health care, the arts, education, the environment, or another critical cause, the Community Foundation can ensure your wishes are carried out in perpetuity and support you in establishing your legacy.
If you are creating or renewing your estate plan, consider working with the Community Foundation to continue the support of your charitable interests.
We can guide you through different giving avenues to take care of your family and those close to you, while also supporting your philanthropic interests. We can explore a planned gift and various tax-efficient ways to maximize the ultimate benefits of your estate. Our core is to build flexible endowment to improve the overall quality of life for all.
For example, years ago, we worked with a Community Foundation donor who was interested in several organizations. In her estate plan, she named the Community Foundation to receive gifts out of two remainder trusts. In those trusts, she irrevocably designated gifts to support endowments at the Community Foundation for several specific charities she loved.
She knew the organizations would benefit from a match to these endowments through the Community Foundation's Touch the Future matching gift campaign. Having continued to stay in touch over the years, she later designated a percent of her remaining trust assets to fund endowment at the Community Foundation for several additional purposes. One was to support the arts and cultural field in the southeast Michigan region, and the second was to support a fully flexible endowment the Community Foundation's Board could use to meet changing needs over time.
Not too long ago, she passed away. We are now carrying out all of her interests, and we are extremely grateful for her generosity. Little could she predict the impact the pandemic is having on the organizations and community she cared about so deeply.
This is just one way a caring individual built a legacy that will multiply in value and continue to make a lasting impact.
Let us know how we can help you in establishing your legacy.