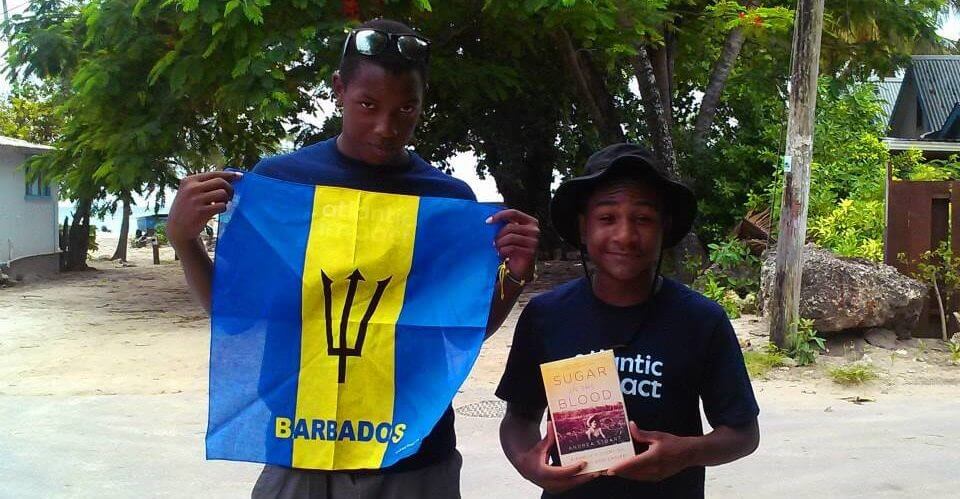 Students at schools that include educational trips in their academic offerings get better grades, and are more likely to graduate. As a 2016 Catapult grantee, Atlantic Impact is providing more local and international travel enrichment opportunities for Detroit high school students.
Since its inception in 2012, Atlantic Impact has led students on more than 50 trips to explore Detroit's history and culture, including visits to Historic Fort Wayne and the Underground Railroad Living Museum. Excursions throughout the southeast Michigan region give students the opportunity to better understand the history of where they live, provide ideas on how they can potentially make an impact in their communities, and introduce them to plausible career pathways.
In order to grow and sustain the local and international excursions, which are entirely free to high school students, Anise looked to collaborate with a local college or university. The awarded Catapult grant supported the initial development of a unique partnership between Atlantic Impact and Eastern Michigan University.
"Funding is a definite challenge to ensure these travel opportunities are available to students," says Anise Hayes, founder of Atlantic Impact. "When you're a small and newer nonprofit, as opposed to a for-profit enterprise, it's difficult to find funding to support your ideas and endeavors."
The collective goal of the partnership is to have EMU students serve as college prep mentors during the school year and travel with Atlantic Impact's high school students on future international trips, including one this summer to Barbados.
Catapult engages young entrepreneurs in civic engagement and to prepares them — individually and collectively — to assume positions of community leadership consistent with their roles as business leaders. Since 2015, Catapult leadership has made grants and provided mentoring to emerging nonprofits.
To find out more and to apply for a Catapult grant, visit CFSEM.org/Catapult.