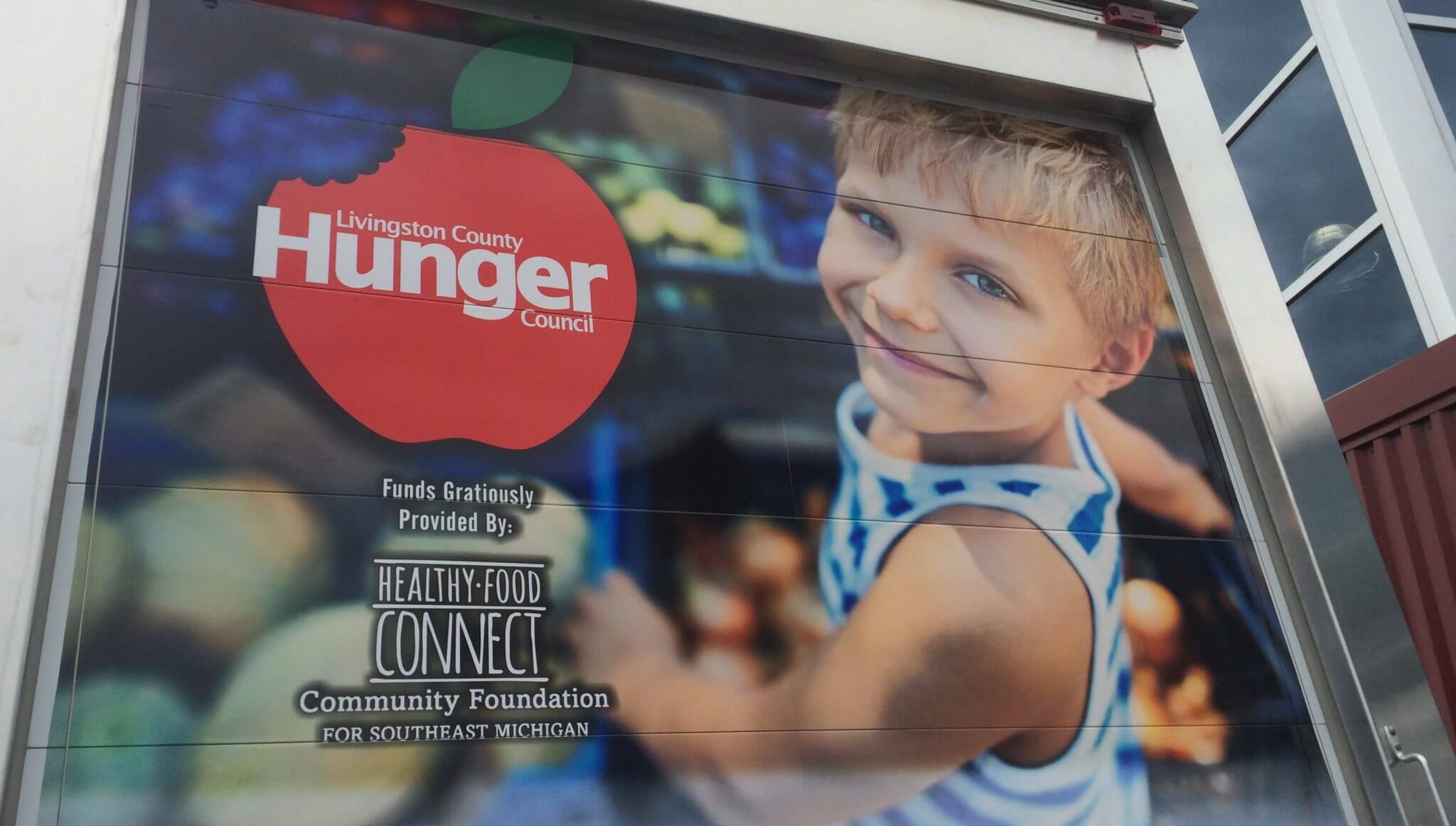 Livingston County is no stranger to fighting hunger: It was the first community in the state to be declared hunger-free by the governor's office, and its Hunger Council—a combination of government agencies, nonprofits, local businesses and private citizens—has been working to feed the community and improve food access and education since 2008. Livingston County United Way will continue that work with a Healthy Food Connect grant.
The grant has gone toward expanding and enhancing the existing food system to meet the needs of the entire county—including rural communities that are often under-served. Livingston County United Way and its grantee partners (Salvation Army, Oakland Livingston Human Services Agency, LACASA and Gleaners Community Food Bank) are hitting the road to reach those citizens: in a brand-new mobile food truck.
The truck was unveiled May 20 at the kick-off event for this year's Summer Lunch Bunch, a multi-agency collaboration to alleviate summer meal gaps for children and provide free, healthful family activities and education. The truck will serve both as a roving market and a mobile Lunch Bunch site.
"We knew we had these incredible Summer Lunch Bunch sites, but no funding to make them everywhere," said Anne Rennie, community collaborative planner at Community Mental Health Services of Livingston County. The truck allows them to serve the community more nimbly, popping up in various spots to offer fresh produce, healthy meals and educational family fun. Last year, Summer Lunch Bunch served more than 30,000 meals—we can't wait to see what happens when it hits the road.
Healthy Food Connect seeks to improve health for children and seniors throughout southeast Michigan by connecting them to the people, places, programs and services necessary to ensure they have nutritious food options every day.