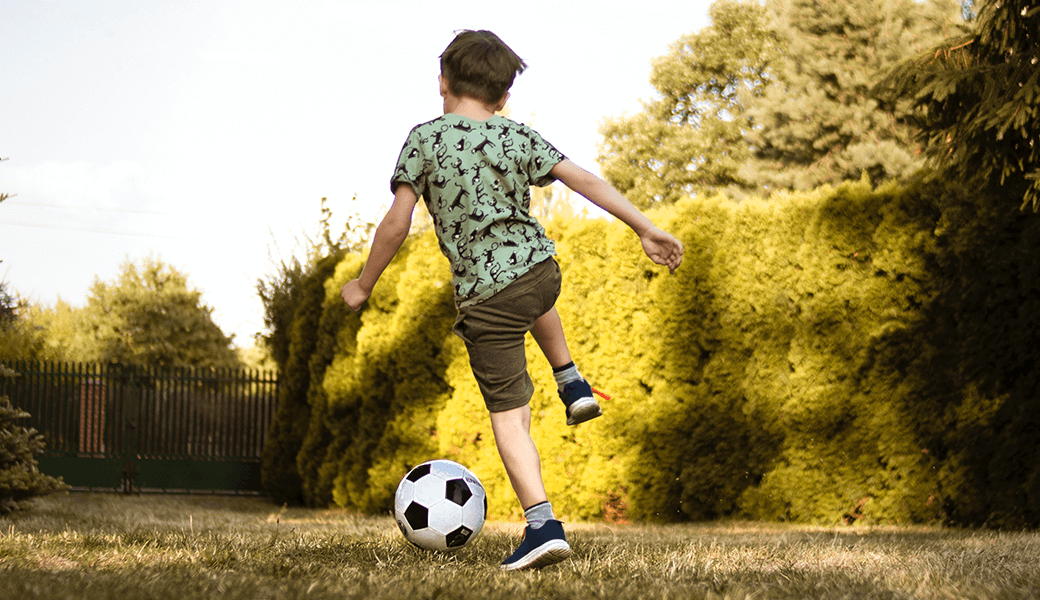 Can you recall your favorite playground game as a child?
There were so many that filled the day for me, especially during the summer months out on school break. You might remember a few of them—kickball, four square, hide-and-seek, wheelbarrow, or Mother May I. These games made the time pass and brought neighborhood kids together. And when we were done playing those games, we could easily find a local park with a basketball rim and a playscape to exert the remaining energy for the day. Playing was fun and powerful!
Growing up in Detroit, it was not uncommon to see a group of children out playing. In my neighborhood, we re-purposed the open fields where residential homes once sat and made them baseball, kickball or football fields — a phenomenon now known as pocket parks. Usually absent were coaches and parents telling us how to play—we made the rules, picked our teams and had fun. It was hours upon hours of fun to play with neighborhood strangers who became friends. That's the power of play.
Statistics show that through play, children build confidence, leadership skills, learn problem solving skills and go on to lead healthy and productive lives. It's no wonder heads started turning at the 2017 release of the State of Play Southeast Michigan report, which found that "only 13 percent of youth in the region get one hour of daily physical activity, as recommended by the Centers for Disease Control and Prevention."
Taking Action
Following the release of the State of Play report, we convened community conversations to hear from residents directly. As the Community Foundation's youth sports initiatives project director, I sat across from parents, program leaders and youth sports providers hearing about the importance of getting youth active through sports and recreation.  We heard loud and clear that "lack of access to quality sports equipment and play spaces is a contributing factor to youth not being active."
Over the last two years, we have set out on an unprecedented journey to bring play spaces closer to where children live, reintroduce free play, encourage sport sampling and train all youth coaches. We have been hard at work developing, implementing and leading a process to drive cross-sector action, in partnership with Aspen Institute and Ralph C. Wilson, Jr. Foundation.
Partnerships have made it possible for us to develop and explore some innovative programs to help get and keep kids active through sports.
One example is SportPort, equipment sharing for all. SportPort is a program that brings access to quality sports equipment to youth in their community through local organizations serving as stationary lending locations— like borrowing a book from the library. Through a partnership with four YMCA's of southeast Michigan, the program also provides opportunities to engage in pop-up demonstrations via the SportPort mobile vans coming into our local communities. This program and partnership is one solution addressing the issue of getting our youth active.
Through generous support from the Ralph C. Wilson, Jr. Foundation, we have been able to bring attention to the need for improved access to sports and play for youth regardless of where they live in southeast Michigan.
Though many organizations have developed programs to address the decline in youth sports, the need for funding far exceeds what is available. Along with our many partners, the Community Foundation is working to align the region with national and international champions who are working to get and keep kids active through sports.
Learn more about Project Play: Southeast Michigan
---
Sign up for Project Play Updates