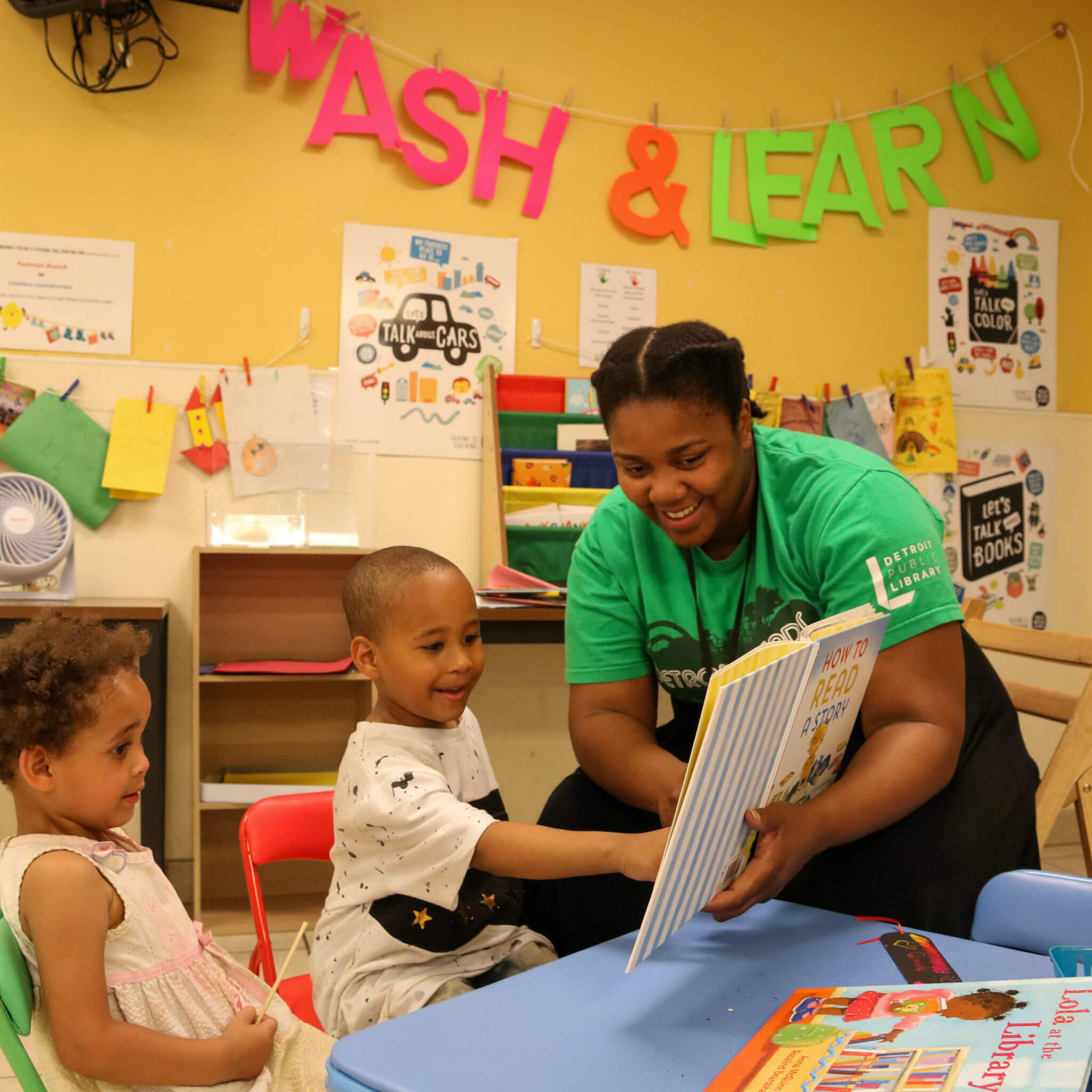 In Detroit, laundromats are becoming a place where children come to learn. 
The Detroit Public Library, supported by a grant from the Community Foundation, is expanding its Wash and Learn program to bring the resources of a library to children who may not have the means to access their local branch. So, in the time parents take doing their laundry, children can improve their reading comprehension skills and get creative with arts and crafts projects.
With a supporting grant from the Community Foundation for Southeast Michigan, Wash and Learn hopes to expand the program to more laundromats in the city by next year, so more children can benefit from their local libraries.
If you would like to support programs like Wash and Learn, please consider making a gift to the Community Foundation.