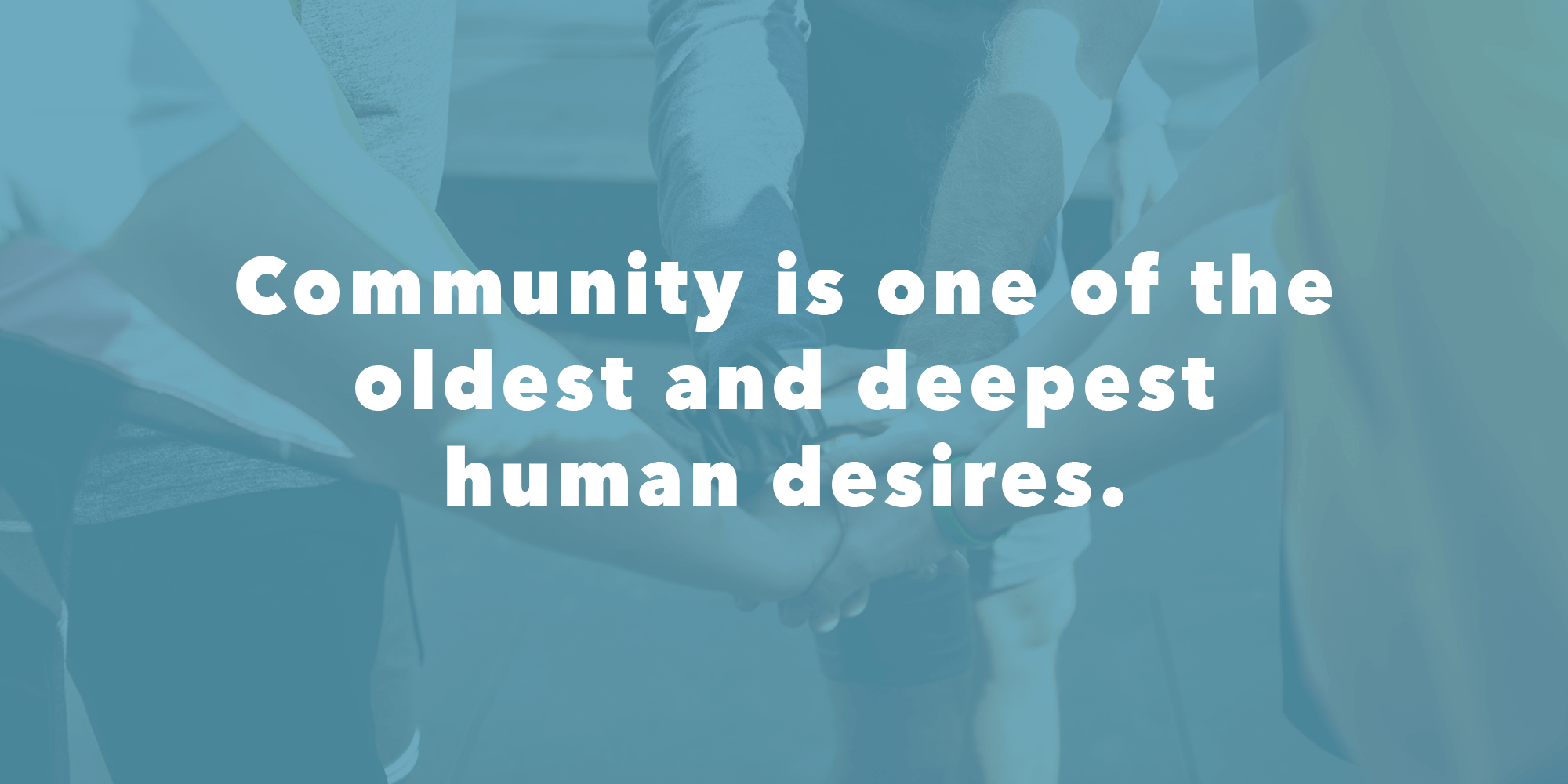 Each of us, throughout our lifetimes, belongs to multiple communities – neighborhoods, schools, houses of worship, places of work. Through communities, we connect with and contribute to the world around us.
The Community Foundation for Southeast Michigan has the great privilege of connecting people and organizations to their communities – and across communities – through thoughtful philanthropy. Our challenge is to use the collective interests of our donors and partners to achieve real, lasting improvement in the quality of life for all throughout the region.
Last year, we distributed more than $87 million in over 3,900 grants – one of the largest amounts in the Community Foundation's 35-year history. Our grants support thousands of promising programs in the arts, education, economic development, environment, health, human services, and more. Grants were made to organizations small and large, regional and local, old and new. In the 2019 Yearbook, you can read about how our support of leaders, innovation, and sustainability have made permanent impact in the region.
Thanks to thousands of donors, the Community Foundation continues to rank in the top 30 in asset size of more than 800 community foundations nationwide. In 2018, we received more than $94 million in new gifts, and at year-end 2018, our assets totaled more than $870 million.
The Community Foundation promotes the value of endowments: building permanent community capital. There's a growing recognition that having predictable financial support through both good and weaker economic times allows charitable organizations to innovate and maintain quality programs. We are pleased that now more than 200 organizations are building endowment with the Community Foundation and benefiting from our support of their efforts.
Developing Greenways and Public Spaces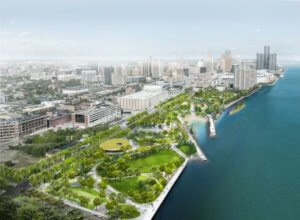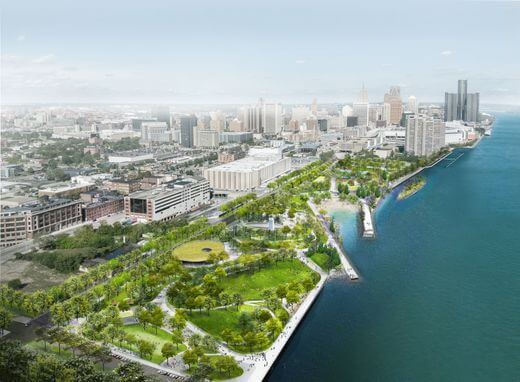 For two decades, the Community Foundation has supported the development and maintenance of greenways and public spaces. While largely a public responsibility, private financial support for greenways  is valuable, and in some cases, essential. The Community Foundation has held endowments to support maintenance of selected spaces in Detroit for many years.
This year the Ralph C. Wilson Jr. Foundation's commitment to the Detroit RiverFront Conservancy to develop the Ralph C. Wilson Jr. Centennial Park on Detroit's west riverfront led to the Wilson Foundation contributing $10 million to the Community Foundation to support the maintenance of that Park in perpetuity. The Wilson Foundation committed an additional $10 million to the Community Foundation to ensure the maintenance of other greenways across the seven counties. We hope to continue to increase the amount of endowment support available across the region to assist in keeping public spaces maintained for the benefit all.
Bolstering Access to Quality Information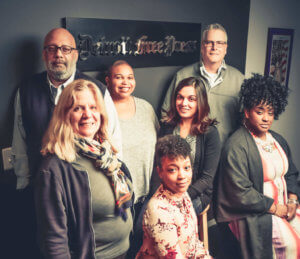 During 2018, the Community Foundation continued raising awareness about how change in the delivery of information and news impacts our lives, our communities, and our democracy. A series of public discussions was held with experts in data and information science, first amendment policy and the law.
The Community Foundation, the John S. and James L. Knight Foundation and the Ford Foundation, are working together to support quality local journalism. Grants to 20 partnering organizations support a variety of projects, including a partnership of the Detroit Free Press with Michigan Community Resources aimed at educating citizens about how to utilize the Freedom of Information Act to improve community knowledge. A partnership of Michigan State University and Grandmont Rosedale Development Corporation will educate community journalists on how to better utilize their cell phones to capture high-quality photos and video.
Addressing the Opioid Crisis
The continued opioid addiction epidemic is touching individuals and families across the country and throughout our region. In 2017, drug overdoses killed nearly 2,700 people in Michigan, with 1,901 of those deaths attributed to opioids. The Center for Disease Control reports that overall drug overdose deaths exceeded traffic and gun deaths combined in 2017, a figure that is likely underreported.
The Community Foundation, Blue Cross Blue Shield, Blue Cross Blue Shield Foundation, Michigan Health Endowment Fund, and the Superior Health Foundation came together to make grants during the year to address the epidemic. The partnership was expanded to include the state of Michigan, Flinn Foundation, and the Jewish Fund. Already in 2019, with the support of this partnership, the Community Foundation has made $2.7 million available to health care systems to implement a "no wrong door" approach. This better connects people who have opioid addictions to providers in their communities for medical assisted treatment and therapy.
Supporting Economic Growth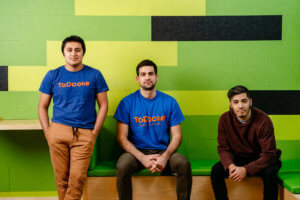 Since its inception in 2007, the New Economy Initiative (NEI) has received total contributions of $159 million from 13 foundations. NEI focuses on entrepreneurship as a driver of personal, community, and economic development and growth.
To date, NEI grantees have helped more than 276,000 people through events, workshops, and programs. More than 12,000 businesses have been assisted and 2,700 new businesses launched. NEI has provided $2.2 million to 144 existing businesses in Detroit, Highland Park, and Hamtramck. An additional 2,200 businesses in these communities have been connected to support services to assist with their growth.
Ensuring Census Participation
The United States census is not something we often think about, but the data gathered every 10 years are important to our everyday lives. Historically, some populations, including communities of color, low-income households, immigrants, and young children, have been under-counted in the census. Undercounts deprive communities of necessary resources and representation. For the first time, the 2020 census will be implemented largely using online data collection. The Community Foundation has launched the "Southeast Michigan Counts" campaign in support of a complete and accurate count in the 2020 U.S. Census. The effort is supported by the Michigan Nonprofit Association, the Council of Michigan Foundations, and the Ballmer Group.
The Community Foundation will provide grants to local nonprofit organizations, libraries, churches, community centers, and others to engage under-counted communities in understanding the importance of the census and to increase participation in their communities.
Permanent, Positive Change in our Region
Through these activities and the hundreds of grants we provide, the Community Foundation encourages permanent, positive change. With the generous support of thousands of donors, the Community Foundation builds endowment for the region and helps individuals, families and businesses fulfill their charitable goals. We are grateful to all who entrust their charitable giving with us.
We appreciate the service of our dedicated Trustees and our hundreds of volunteers. We thank all of them for another year of commitment and hard work. We would like to recognize the service of David Baker Lewis, who stepped down from our Board in 2018. Sadly, we note the passing of Terry Adderley, Alfred R. Glancy III, The Hon. Damon J. Keith, and Jonathan T. Walton, who were valued long-time members of our Board.
We are always eager to hear your thoughts about how we can have the most impact on the region. We are honored to serve southeast Michigan and thank you for your continued support.