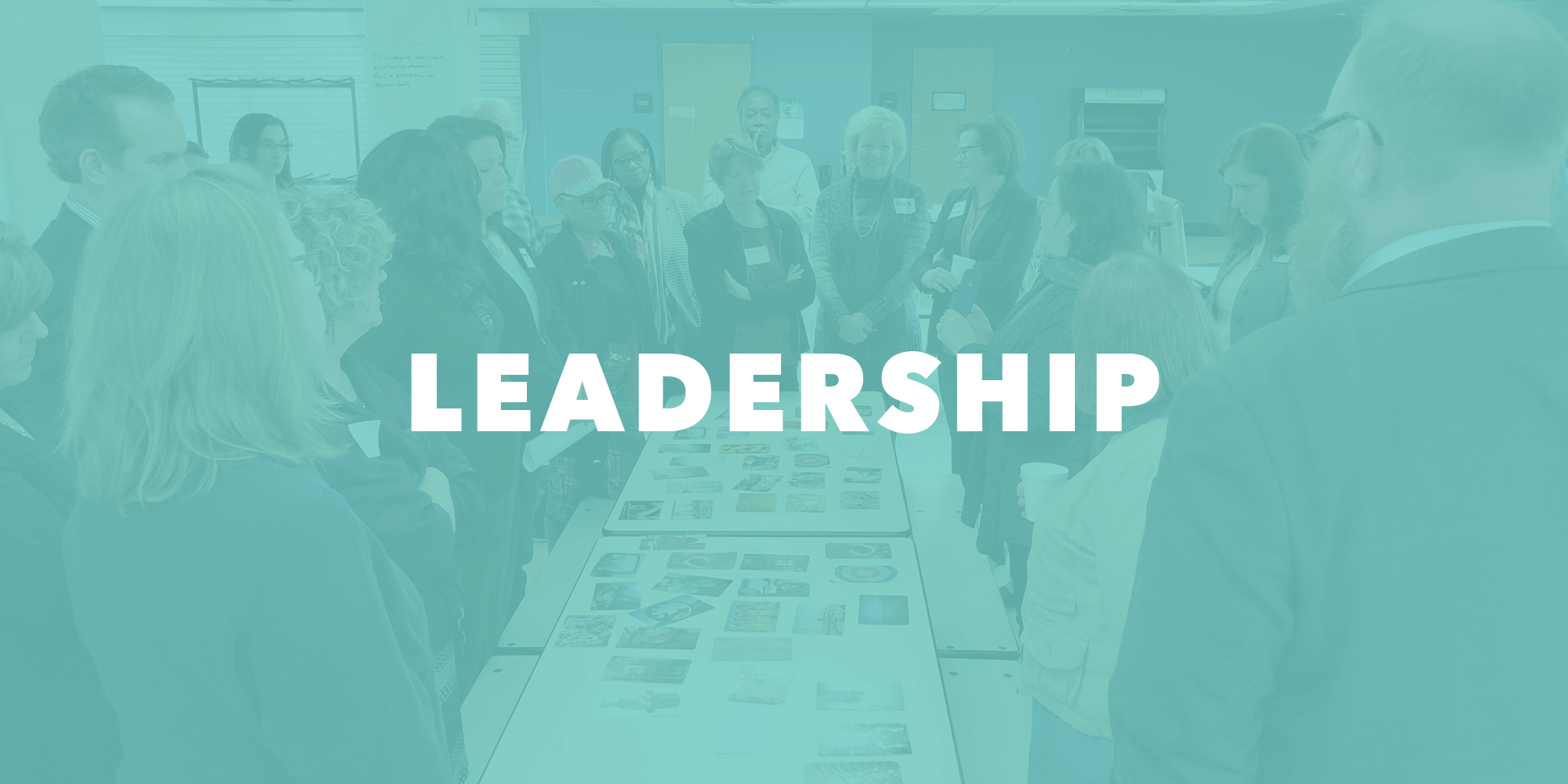 Strengthening leaders and organizations that drive change across the region helps nonprofits better serve their communities and contribute to a more vibrant and resilient southeast Michigan.
The Community Foundation is a resource for local organizations, helping nonprofits secure the tools, knowledge, and capacity to achieve their missions. We invest in nonprofit leadership capacity building to help organizations enhance their effectiveness and ensure future sustainability. Providing information on issues as they emerge also helps the region prepare for the future.
Supporting Brightmoor Leaders
Brightmoor, a northwest Detroit neighborhood, has experienced positive change in recent years due to the focus and dedication of neighborhood leaders and social impact organizations. The Community Foundation's Supporting Brightmoor Leaders program, in partnership with the Max M. & Marjorie S. Fisher Foundation, provides capacity building grants for those within the Brightmoor neighborhood. Community partners receive grants that provide professional training, tuition and fees for executive education programs and staff training that strengthens organizational capacity.
A New Way Forward for Survivors of Violence
Young people who survive violence have an opportunity to experience a "teachable moment" in the hospital when they arrive in emergency rooms. Recognizing how precious this moment can be, Detroit Life Is Valuable Everyday (DLIVE) has set out to change the way young violence survivors receive care. With support from the Community Foundation, DLIVE has grown its staffing and outreach. Working holistically to interrupt the cycle of violence, prevent reinjury and death, and promote resilience, prosperity, and success, DLIVE has demonstrated groundbreaking results at Michigan's busiest trauma center for penetrating injury.
Art Center Rises to the Challenge
Housed in an historic Carnegie Library building in downtown Mt. Clemens, The Art Center is one of the key arts organizations in Macomb County. Recognizing the vital role The Art Center plays in the local and regional arts community, the Community Foundation supported a program to help local artists.
The approach uses artistic processes to build trust, explore new possibilities, and advance arts-based strategies for systemic change. Developed in partnership with EmcArts, an organization that has worked with dozens of communities in the U.S. and Canada, the goal is to help communities make progress toward justice, equity, and creative vitality.
Helping a River Stay Healthy
The Rouge River, includes intensive residential and industrial development  along its 127 miles of southeast Michigan shoreline. The land area that drains to the river, the Rouge Watershed, encompasses semirural, suburban, and urban areas adapted to a wide variety of uses.
For more than 30 years, the Rouge Education Project has exposed students living in the Rouge Watershed to the region's rich natural resources. The Community Foundation is providing support to find new ways to get youth involved in environmental issues.
Exploring the Future of Information
How will our data be protected? How will deepfake videos shape our understanding of the truth? What role will artificial intelligence play in day-to-day decision-making? Hundreds of the region's residents explored these questions and others as part of The Future of Information, a series produced by the Community Foundation in partnership with the John S. and James L. Knight Foundation.
Community members and panels of local experts took stock of our rapidly changing present and what it may mean for our democracy, societies, communities, and personal lives.