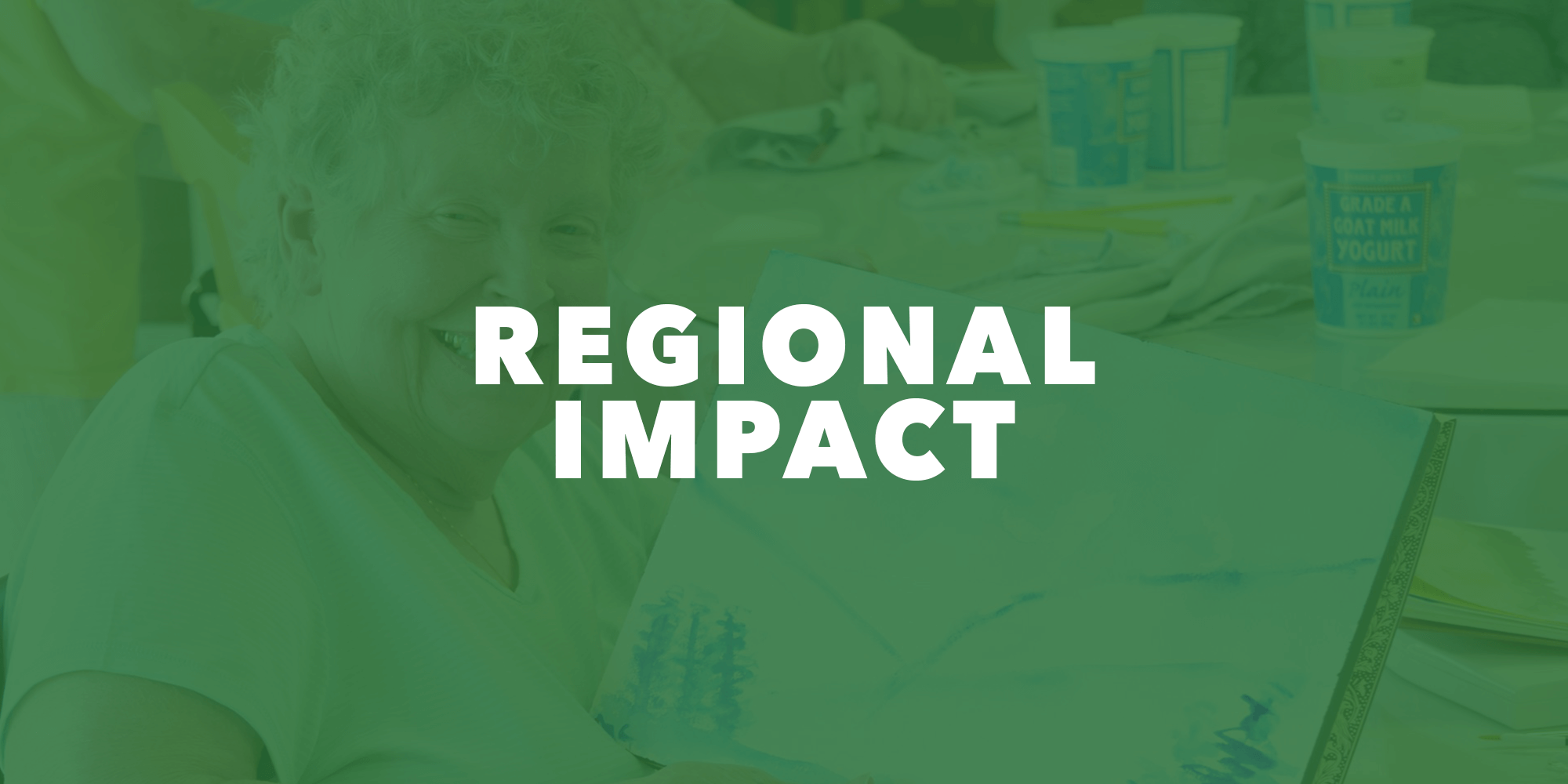 Complex issues in the region cut across geographic boundaries. The Community Foundation considers issues from the perspective of the seven counties it serves and works proactively to address the area's greatest needs.
We strive to break down barriers. We look for solutions to issues, to advance equity and to provide opportunities for all to prosper.
A Solid Footing for Seniors
Each year, older Americans experience tens of millions of falls incurring billions in healthcare costs. According to the National Council on Aging, falls are the leading cause of fatal and nonfatal injuries for older Americans. To help vulnerable populations in the region, in 2018 the Community Foundation provided support to the local health and human services organization, Evangelical Homes of Michigan Senior Solutions, for FallProof™, a national award-winning balance and mobility initiative.
Teach a Child to Fish
Across the nation, the National Park Service operates Junior Rangers, a program that encourages children and their families to enjoy the parks' vast recreational opportunities. This past year, the Community Foundation provided funding to the National Park Foundation, in partnership with the River Raisin National Battlefield Park in Monroe, to offer fishing clinics to young people from across the region as an extension of
the Junior Ranger program.
Arts Thrive at Retirement Community
At the United Methodist Retirement Community (UMRC) in Chelsea, local artists teach classes in the visual arts, dance, music, and theater. Funding through the Chelsea Community Foundation, an affiliate  of the Community Foundation for Southeast Michigan, allows a popular existing program to continue.
Over the course of the year, art classes will serve up to 150 UMRC residents. At the end of each eight-week course, students showcase their work to family, friends, and others at recitals, readings, and other events.
Strengthening Support for Family Caregivers and Terminally Ill Patients
The Jewish Hospice and Chaplaincy Network (JHCN) has played an important role in serving terminally ill people at no charge. To support the best outcomes for family caregivers and their patients, the Community Foundation funded a training curriculum developed by JHCN to enable volunteers to better assess and deliver evidence-based interventions. With the improved delivery of training in quality of life-enhancing interventions, approximately 500 family caregivers can participate each year.