The Michigan Opioid Partnership, managed by the Community Foundation for Southeast Michigan, is a public-private collaborative to decrease opioid overdose deaths through prevention, treatment, harm reduction, and sustained recovery, meeting individuals where they are in their journey.
Michigan Hospitals Making Strides in Treating Opioid Overdoses
Emergency departments are critical access points for treating those with opioid use disorder, making hospitals vital partners in overcoming Michigan's opioid public health crisis.
In collaboration with the Michigan Health & Hospital Association (MHA) Keystone Center, the Michigan Opioid Partnership led the Emergency Department Medication for Opioid Use Disorder (ED MOUD) initiative, which was designed to increase access to evidence-based ED MOUD throughout the state and support the transition to long-term office-based treatment upon discharge. From 2019 to 2023, participation in the ED MOUD initiative grew from six to 75 hospitals—representing approximately half of Michigan's emergency departments and all ten prepaid inpatient health plan regions.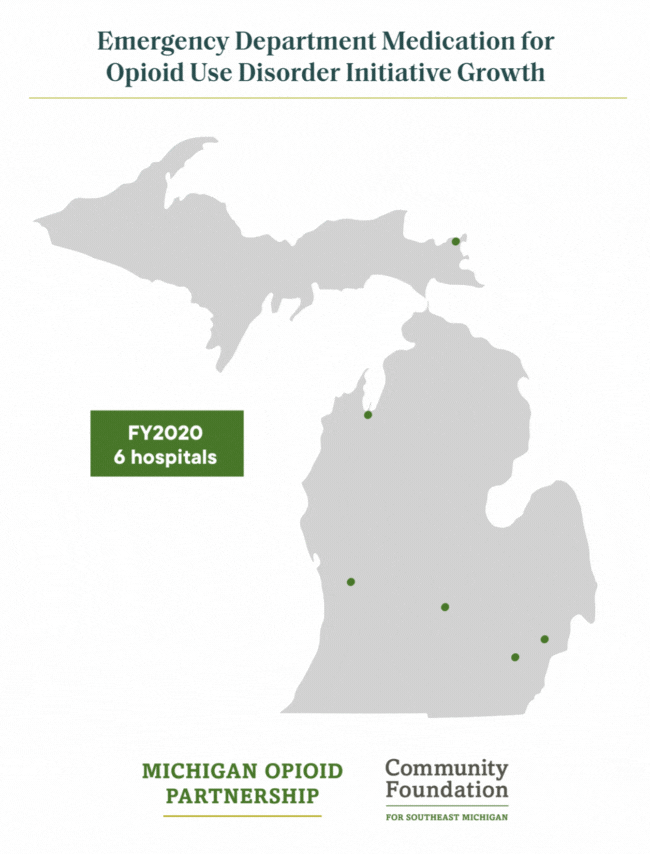 Michigan Opioid Settlement and Endowment
The State of Michigan will receive $776 million in Opioid Settlement Funds over 18 years, with 50 percent of the settlement directed to county and local governments. As municipalities consider local spending of the Opioid Settlement Funds, an endowment fund at the Community Foundation for Southeast Michigan would complement an immediate allocation of the funds to ensure a long-term investment in evidence-based programs and strategies to address this public health epidemic over time.
"Because of funding from the Michigan Opioid Partnership, we can surround (patients) in support. That wouldn't be possible otherwise."

Dr. Cara Poland, MD, MEd, FACP, DFASAM

Spectrum Hospital
Sign Up For Email Updates
Receive monthly newsletters from the Michigan Opioid Partnership regarding grant opportunities, technical assistance, training opportunities, tools and more.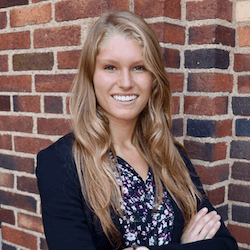 Questions? Feel free to contact
Marissa Natzke
Senior Program Manager, Michigan Opioid Partnership