The opioid epidemic is a public health crisis and impacts thousands of Michiganders every year. There are increased efforts across the state to decrease opioid overdose deaths through prevention, treatment, harm reduction, and sustained recovery.
The Michigan Opioid Partnership works with Michigan's hospitals and jails, which are critical intervention points to reach and treat those with opioid use disorder, as an integral part of addressing the state's opioid crisis. This site provides resources for medical and criminal justice professionals engaged in this work. Ultimately, the goals are to increase access to medication for opioid use disorder statewide and to provide equitable care that meets individuals where they are in their journey.
Effective Treatment Can't Wait
Over the past decade, opioid use disorder rates have risen to unprecedented levels, both in Michigan and across the country. The epidemic is impacting individuals with opioid use disorder, families, friends, and communities. It is also exacerbating health disparities and inequity.
120% More Deaths Nationwide
The opioid overdose epidemic is one of the most pressing issues in the United States. Between 2010 and 2018, the number of people dying from opioid overdose in the U.S. increased by 120 percent, according to the World Health Organization.
2,036 Deaths in Michigan
In 2018, of the 2,599 deaths from drug overdoses, 2,036 deaths were opioid-related. More people died from overdose deaths than car crashes that year (Source: Michigan Opioid Epidemic by the Numbers).
5 Deaths a Day in Michigan

Approximately five Michiganders die every day due to opioid overdoses, according to the State of Michigan.
20 Percent
The opioid overdose mortality rate for white residents decreased by 5 percent from 2017 to 2018, yet overdose mortality rates among Black residents increased by 20 percent, according to data from the State of Michigan.
15% Rise in 2020
Preliminary data from 2020 suggest that the COVID-19 pandemic has only exacerbated these trends. Experts suspect at least a 15 percent rise in opioid overdose deaths across most of Michigan (Source: HealthItAnalytics).
If you or someone you know is struggling with opioid use disorder, visit Michigan.gov/opioids.
Change the Culture, Change the Patient Experience
Opioid use disorder is an illness, not a moral failing. Patients need and deserve access to treatment and kindness. We must transform the patient experience for those with opioid use disorder. We are committed to addressing and removing institutionalized stigma and structural racism barriers that keep too many people from person-centered care and treatment.
Medication for opioid use disorder is an evidence-based approach to reduce opioid use and retain patients in treatment. Medication—methadone, buprenorphine, and naltrexone—reduces cravings, minimizes painful withdrawal symptoms, and prevents overdose. Patients are then able to engage more fully in their treatment options. Medication for opioid use disorder is an effective tool to help individuals reach their treatment goals.
According to the Substance Abuse and Mental Health Services Administration, this approach has been shown to:
Improve patient survival
Increase retention in treatment
Increase patients' ability to gain and maintain employment
Decrease illicit opiate use and other criminal activity among people with substance use disorder
Michigan to Receive $800 Million from Opioid Settlement

A $26 billion nationwide settlement was reached to resolve all opioids litigation brought by states and local political subdivisions against the three largest pharmaceutical distributors. The State of Michigan is slated to receive nearly $800 million over 18 years, with 50 percent of the settlement directed to county and local governments. The Opioid Settlement Resource Center, a website managed by The Michigan Association of Counties, includes information on settlement tracking (estimated payments), spending recommendations, and technical assistance providers. It also has a resource library.
Opioid Settlement Resource Center
"Because of funding from the Michigan Opioid Partnership, we can surround (patients) in support. That wouldn't be possible otherwise."

Dr. Cara Poland, MD, MEd, FACP, DFASAM

Spectrum Hospital
Sign Up For Email Updates
Receive monthly newsletters from the Michigan Opioid Partnership regarding grant opportunities, technical assistance, training opportunities, tools and more.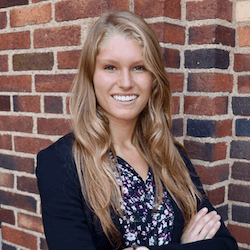 Questions? Feel free to contact
Marissa Natzke
Project Manager, Health Initiatives, Michigan Opioid Partnership