Patients with opioid use disorder need support and treatment, not judgement. Harm reduction is a set of practical strategies and ideas aimed at engaging users where they are in their journey. We are currently funding efforts to expand harm reduction services and direct vital resources to the local community-based organizations that can most directly intervene.
Michigan Harm Reduction Project
Opioid use can result in fatal overdoses, and Michigan has among the highest opioid overdose fatality rates in the nation. Intravenous drug use can also lead to disease transmission, including HIV and Hepatitis C infections. Efforts, such as Naloxone distribution and syringe exchange programs, can help reduce harmful effects of drug use.
With global public health organization Vital Strategies and the Council of Michigan Foundations, we formed the Michigan Harm Reduction Project. This project funds local groups expanding harm reduction services in their jurisdictions to reduce overdose deaths. In 2020, we made grants to ten Michigan-based community foundations committed to caring for the health and wellbeing of people who use drugs.
Post Overdose Rapid Response Initiative
Research shows that in the 24 to 72 hours after a nonfatal overdose, there is a critical window of opportunity to engage people who use drugs and connect them with resources to prevent a repeated overdose.
In 2021, we funded seven nonprofit organizations across the state to provide outreach for individuals who have recently survived a drug overdose, connect them with resources, and prevent future overdose mortality – all within this three day window.
Sign Up For Email Updates
Receive monthly newsletters from the Michigan Opioid Partnership regarding grant opportunities, technical assistance, training opportunities, tools and more.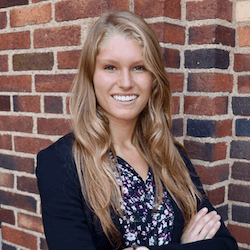 Questions? Feel free to contact
Marissa Natzke
Project Manager, Health Initiatives, Michigan Opioid Partnership