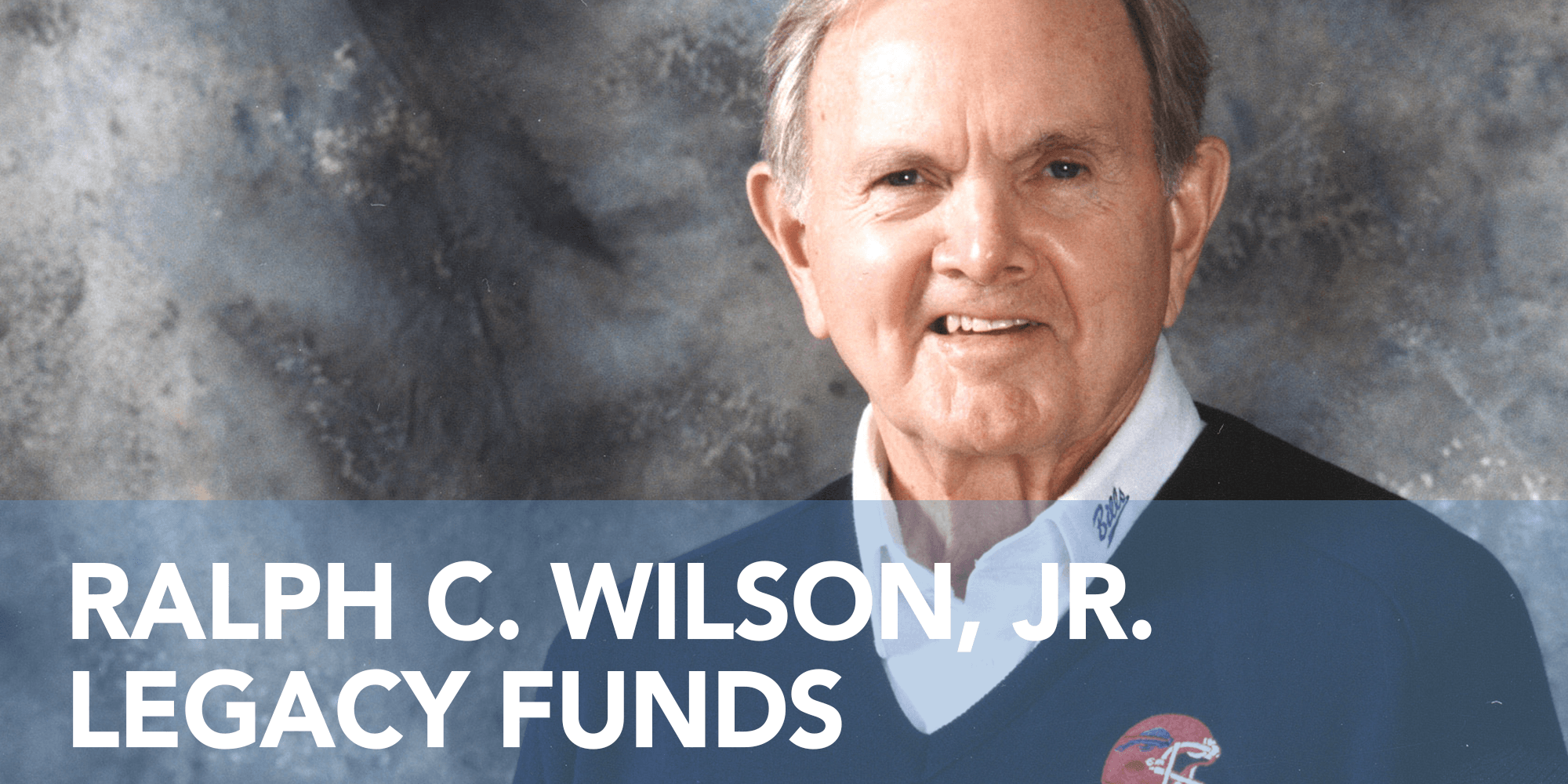 Back in 2015, word was just getting out around Detroit that someone named Ralph C. Wilson, Jr. had left over $1 billion through his estate to form a foundation whose assets were to be spent down over 20 years – half in his hometown of southeast Michigan, and half in his adopted hometown of western New York.
Not all of us knew of Ralph, the owner of the Buffalo Bills and resident of Grosse Pointe, but we soon would learn about his astounding generosity.
At the time, the Community Foundation was quietly becoming engaged as a partner to the work. The Ralph C. Wilson, Jr. Foundation was just being formed, but did not yet have staff. The lifetime trustees – who included his widow Mary, and some close friends and business partners – were just shaping the structure and focus.
Not knowing exactly where the foundation would head in its grantmaking, the trustees decided to form three endowments at that time – both with us and with our peers at the Community Foundation for Greater Buffalo. The endowed funds were to start making small grants immediately across the seven-county region in the areas Ralph cared about: Caregivers, Design & Access and Youth Sports. They also created a fourth fund focused on making grants in perpetuity for Community Assets in Ralph's hometown of Grosse Pointe, to honor his life and interests there. The first grants from the four funds were made in early 2016.
Time marched on. The Ralph C. Wilson Jr. Foundation (RCWJRF) hired a stellar staff, expanded its board and set a course for its larger grantmaking. As it turns out, they recommitted to the same areas as originally envisioned in the Legacy Funds, knowing those were core to Ralph's interests.
What happened next has been wonderful – the smaller grants of $10,000 – $50,000 through the Legacy Funds have worked in concert with the larger grants of the RCWJF. Some of the Legacy Fund grantees were able to pilot ideas that were then funded at larger levels by RCWJRF. Some of the Legacy Fund grantees only needed $10,000 to accomplish big goals, and it made sense to  move grants through our process. Further, Community Foundation staff has been able to do intensive outreach in the seven-county region to lift up some grassroots organizations that may not have naturally been in the radar of RCWJF.
Because of all of these realities, RCWJF decided to grow and supplement the Legacy Funds over the past four years. This week, we are announcing our fourth round of grants, which brings the total granted over four years to $4 million to 161 different projects. We invite you to check out our new brochure, which outlines all the investments to date. We are so proud of these organizations and the important work they are doing across the region!
Someday, roughly 15 years from now, the RCWJRF will spend down, as it's intended to do, and will disappear from the Detroit landscape but, the Ralph C. Wilson Jr. Legacy Funds will remain part of the Community Foundation forever.  It will be our job to honor Ralph's name, his interests, and help to maintain some of the good work spurred by RCWJRF during  its existence.  That vision is core to who we are at the Community Foundation – looking ahead to a lasting legacy, honoring donors interests and supporting good work in communities across the region.