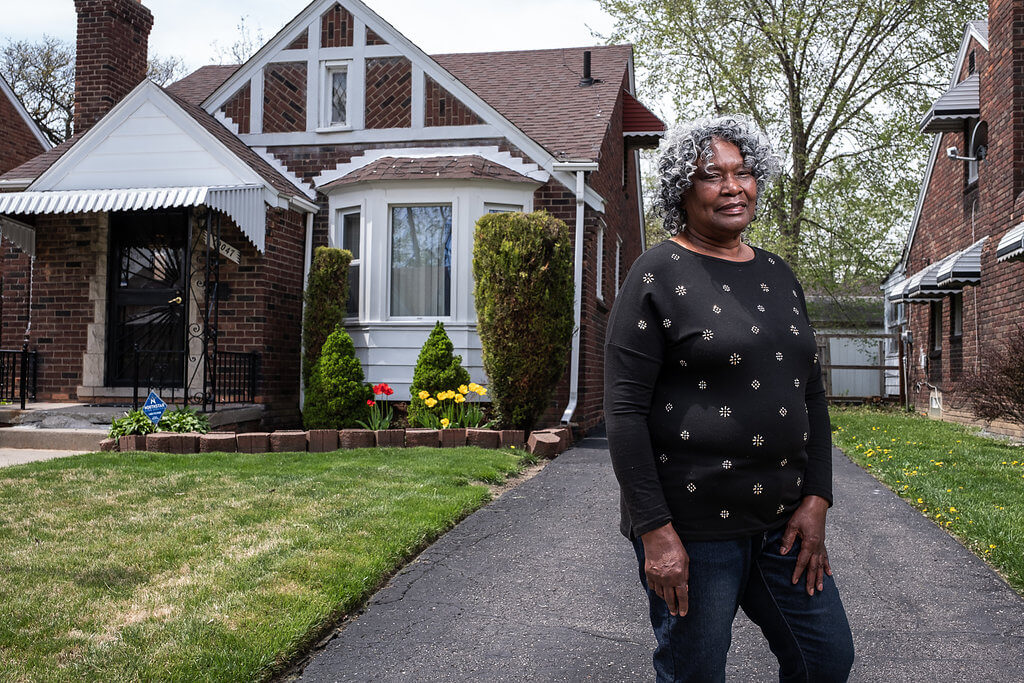 Currently in southeast Michigan, 14.2 percent of residents are 65 or older; by 2030, this population is projected to grow to 25 percent. The aging population is creating new challenges for this region's housing and human services sector, which is why the Community Foundation is supporting senior- serving organizations that are providing creative solutions to these challenges.
Creating "Age In Place" Opportunities
Seniors who wish to stay in their home may need to make adjustments in order to sustain a quality life. However, many homes are not suitably equipped with the design elements that can help seniors function normally.
A Community Foundation grant helped jump-start a pilot effort called Metro In-Home Solutions, created by a partnership among Southwest Solutions, Presbyterian Villages of Michigan, Jewish Family Services, and the Hartford Community Development Corp. This grant helped create a system through which older adults in need of home repair and home modifications can access services in a timely and cost-effective manner. The most common needs addressed that allowed seniors to comfortably stay in their homes were the installation of walk-in bathtubs and showers, as well as exterior deferred maintenance work including gutter, siding, and window repairs.
Providing Opportunities for Skill Development
In addition to addressing the needs of our aging population, it is a fact that many people who have been thrust into caregiving responsibilities are not adequately prepared. Caregiving for a loved one can both be a frustrating and rewarding experience, and many family caregivers have not received any type of formal training to help them deal with a situation that is new to them. In 2017, a grant from the Ralph C. Wilson, Jr. Legacy Funds of the Community Foundation provided Universal Dementia Caregivers funding for workshops and self-care sessions for caregivers of people with dementia. Universal Dementia Caregivers works to create a deeper understanding of the caregivers' power to create a patient-centered supportive environment. Participants learn the skills that are required to support their loved ones, and have the opportunity to address some of the isolation they may face.
Organizations that serve the needs of our older population require continual skill development. A 2017 grant to Oakland Livingston Human Service Agency provides for a leadership training program for the 30 member organizations of the Southeast Michigan Senior Regional Collaborative (SRC). The training program engages SRC's newly elected board of directors in leadership development and provides staff training focused on new directions in service delivery.
By supporting direct assistance programs for seniors or building the capacity of caregiving programs, we are responding to the needs of our aging population. The Community Foundation looks forward to continuing to invest in innovative ways to address the needs of all who live in southeast Michigan.