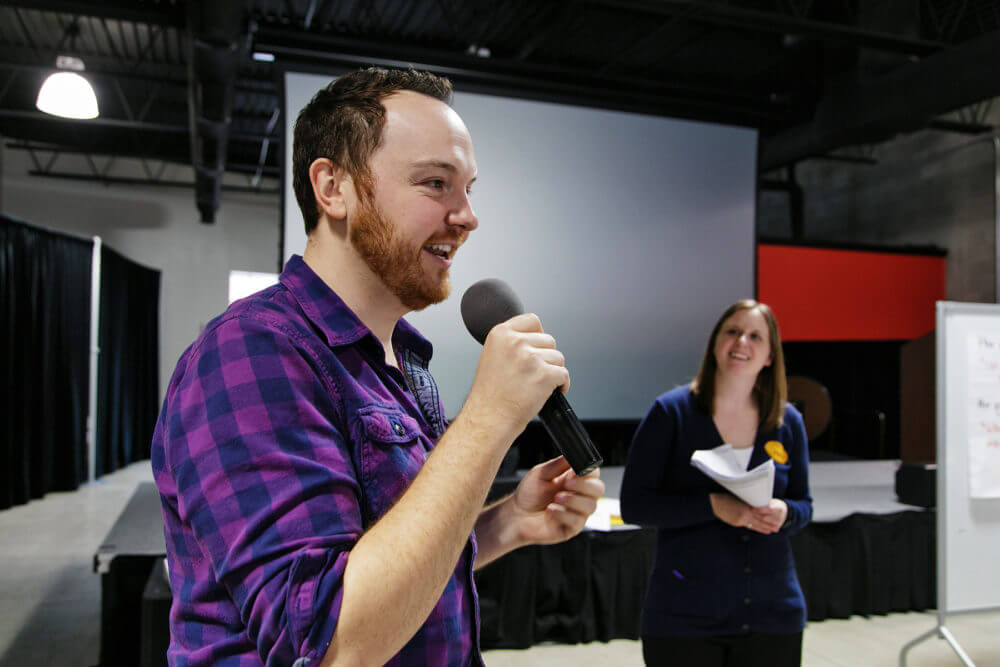 Strong communities are built on the bonds and connections of residents and charitable organizations that are working to improve the well-being of their neighborhoods. For nonprofit organizations, which often benefit from the involvement of volunteers, it is important that leaders have the necessary skills to strategically plan and implement goals.
The Community Foundation has supported building nonprofit leadership skills for over 30 years. Our approach spans from supporting the region's technical assistance providers to backing individual leaders and their unique professional development needs.
Building Leadership Training
Nonprofit Enterprise at Work (NEW) has provided training for southeast Michigan's nonprofit organizations for many years. In 2014, NEW partnered with ZingTrain, of Ann Arbor-based Zingerman's, to develop an innovative approach to business and leadership training. Originally created for Washtenaw County-based organizations, a grant from the Community Foundation helped the program expand regionally. To date, more than 50 of southeast Michigan's nonprofit organizations have completed the program.
Developing Community Leaders
Supporting individualized leadership needs at the grassroots level is another way the Community Foundation is helping to grow local leaders. With support from the Max M. & Marjorie S. Fisher Foundation, the Supporting Brightmoor Leaders program provides funding for professional development training for a wide variety of leaders in Detroit's Brightmoor neighborhood. Among the organizations that received a grant is Good Grief Detroit, a biweekly support group that offers a safe space for black women to process their grief. The training provided more tools, tactics, and general knowledge about grief, death, and dying, allowing the leader to enhance her skill set to become a more trusted resource in the community.
Engaging Youth Leaders
When it comes to engaging youth in developing future nonprofit and community leaders, we do not need to look any further than our own Youth Advisory Committee (YAC). These advisors recommend grants from an endowed fund, established 25 years ago, that supports youth-serving organizations and young people from around the region. The aim: to teach committee members about community needs, nonprofit businesses, and grantmaking. Throughout the year, the YAC volunteer committee members come together to recommend grants to nonprofit organizations that promote youth leadership, and to participate in community service activities. Since the endowed fund and committee were established, hundreds of young people have helped distribute more than $1 million to over 200 youth-led projects across the region, impacting the number of youth who have built leadership skills.
The Community Foundation strengthens the capacities of both small and large organizations by supporting leadership and professional development programs. We are proud to play a role in developing leaders throughout our region to meet the challenges of today and the unforeseen hurdles tomorrow.