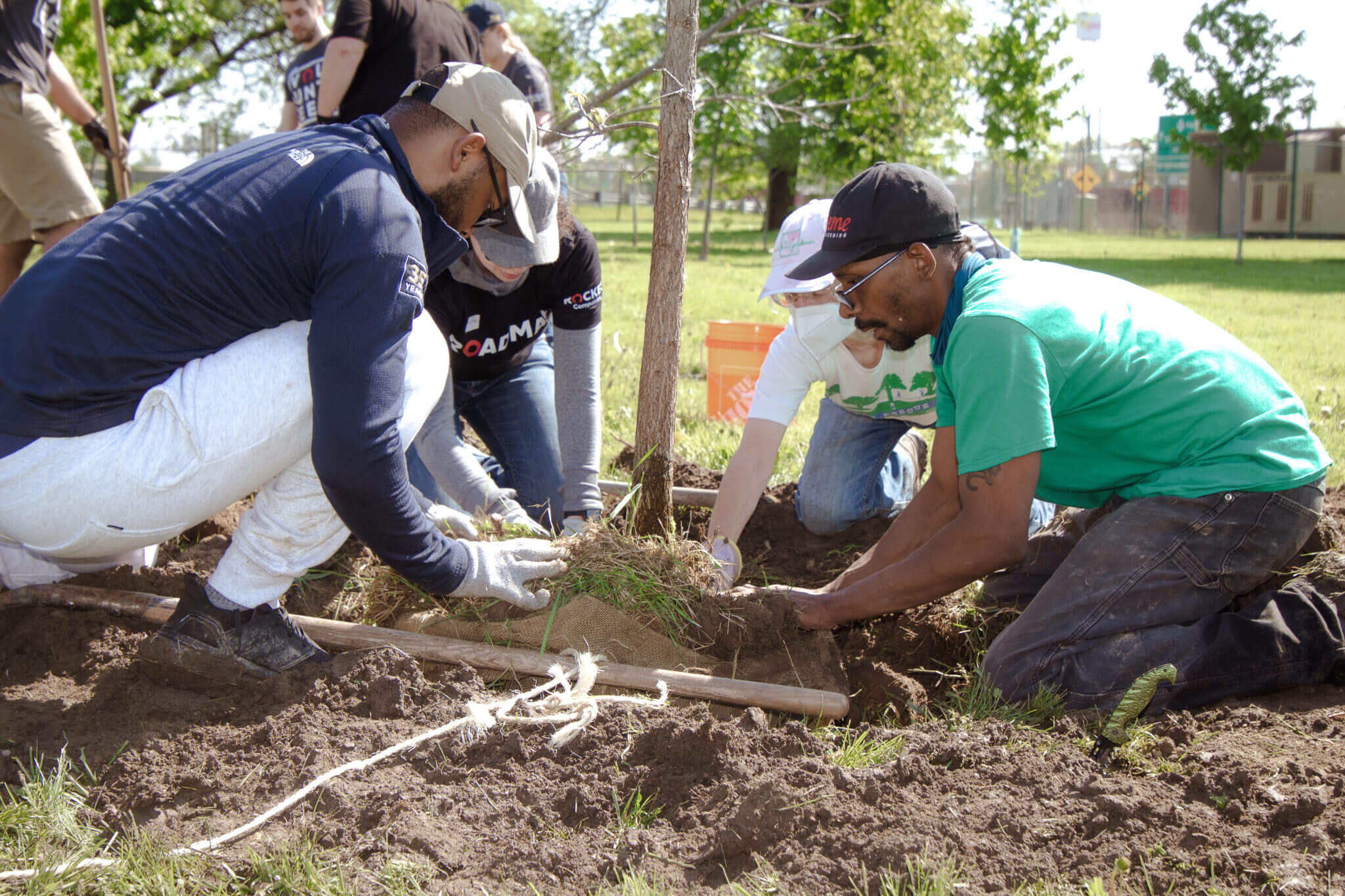 The Genysis Fund for Environmental Integrity, established in 1988, was among four Community Foundation funds tapped to support a $100,000 grant to American Forests that will be used to analyze the costs and benefits of planting thousands of tress throughout the city of Detroit.
Photo credit: Cokko Swain / American Forests
When former Capuchin Brother Rick Samyn — who founded Earthworks Urban Farm in Detroit — took his vow of poverty in 1988, he used his wealth to establish a field of interest fund with the Community Foundation. The endowment created a permanent source of funding that, nearly 35 years later, continues to support activities that help maintain the integrity of southeast Michigan's environment. 
The Genesis Fund for Environmental Integrity was among four Community Foundation funds tapped to support a grant to American Forests that began in October 2021 and will last through March 2023. American Forests is using the grant to analyze the costs and benefits of planting 15,000 trees per year in Detroit, particularly in neighborhoods with a history of disinvestment. 
American Forests is conducting the study in collaboration with its Detroit Tree Equity Partnership partners: the City of Detroit, the Michigan Department of Natural Resources, the U.S. Forest Service, The Greening of Detroit, Detroit Future City, Wayne State University's Center for Urban Studies and DTE Energy.
The study results have the potential to unlock giving from government agencies and American Forests' private partners to fund further tree planting and, in turn, create well-paying jobs in the tree-care industry for Detroit residents and increase access to healthy recreational opportunities throughout the city.  
Make an Impact
Visit
cfsem.org/environment-public-spaces
to learn how to partner with the Community Foundation to develop thriving public spaces for communities throughout southeast Michigan.

 
This story first appeared in the Fall 2022 REPORT Newsletter.