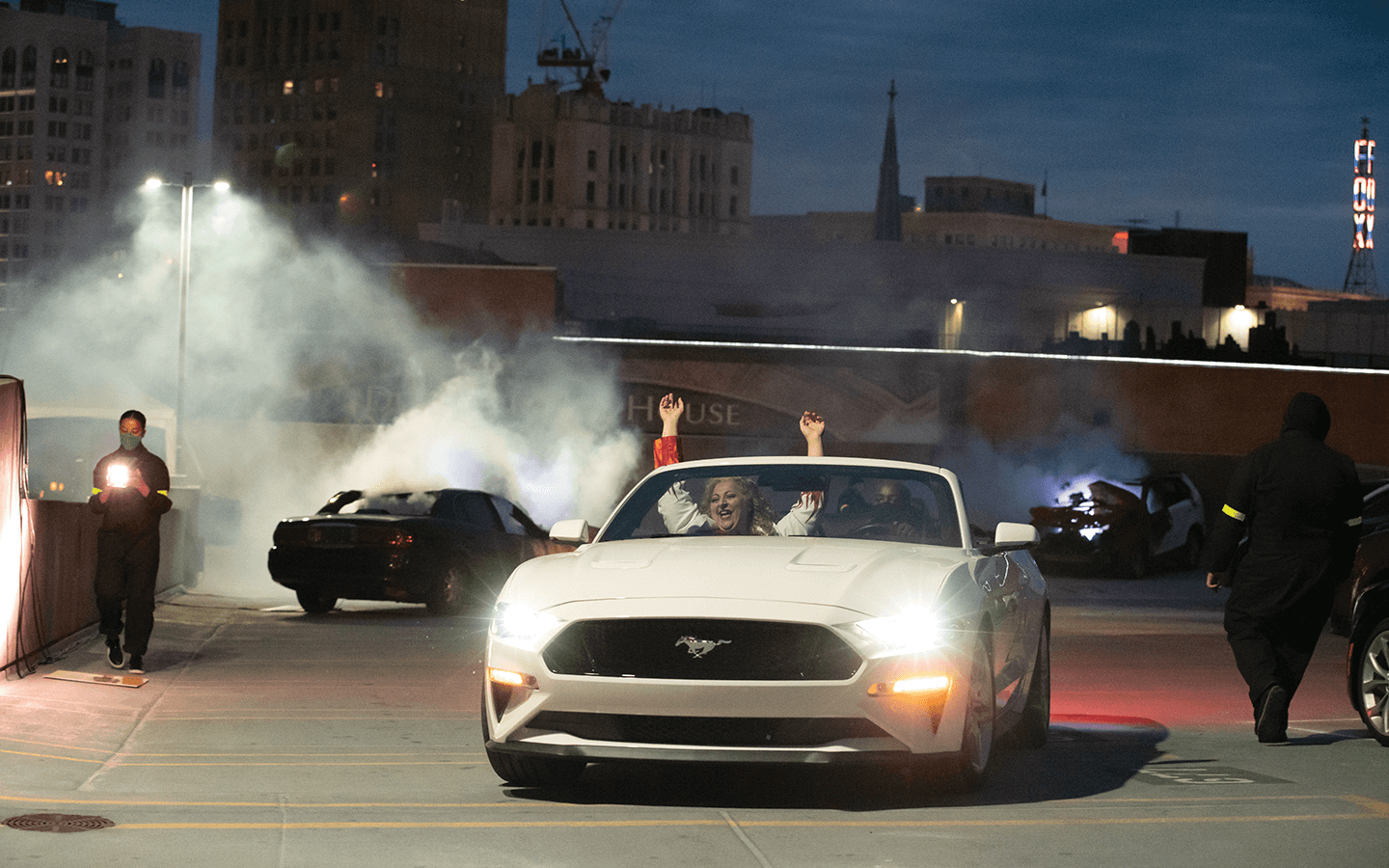 This story was originally published in our 2021 Annual Report.
March 28, 2020, was going to be a big night for the Michigan Opera Theatre. It was scheduled as opening night for "Champion" – Grammy Award-winner Terence Blanchard's much-anticipated opera based on the life of welterweight world champion Emile Griffith.
But when COVID-19 forced southeast Michigan's stages and exhibition spaces to go dark earlier that month, the debut of "Champion" was postponed – as was the rest of Michigan Opera Theatre's 2020 schedule.
However, COVID-19 did not stop MOT from bringing opera to its patrons.
With support from the Community Foundation, it was able to create a series of digital programs called "MOT at Home," in which it presented an interesting array of virtual lectures, webcasts, and podcasts. It also debuted an adapted live presentation of the opera "Twilight: Gods."
Equal parts drive-in theater and opera house event, MOT staged the performance in its parking center for audience members to experience from the safety of their cars.
MOT was one of dozens of southeast Michigan arts and culture organizations that were able to stay afloat and continue to deliver programming in 2020 because of support from the Community Foundation, which gave its existing 2020 grantees the option of repurposing their funding where possible to meet the pressing needs created by COVID-19.
Grantees included brand-name cultural institutions like MOT, as well as smaller community organizations. For example, the Chaldean Community Cultural Center in West Bloomfield launched an ambitious digital storytelling project that educates the public about the history of the Chaldean people and preserves elements of Chaldean culture for future generations.
Early in the pandemic, the Community Foundation partnered with CultureSource to create a special program – the COVID-19 Arts and Creative Community Assistance Fund – to address the needs of arts and culture groups.
We appreciate the partnership of many foundations and corporations that provide both money and guidance. Grants were provided to more than 50 organizations to help relieve financial pressures created by the pandemic and to shift to new opportunities.
Despite exciting innovation, arts and culture groups will continue to face challenges even after they are able to reopen. The Community Foundation will continue to work with its partners to help these vital organizations remain vibrant and prosperous.